Coach's popularity amongst Gen-Z's continues to sore, with the latest launch of the Demi bag cementing its reign. Digging through its extensive archive, the brand has reintroduced the very popular 2003 Coach Demi bag.
Providing us with the ultimate Y2K-inspired shoulder bag, here's why the Coach Demi bag has infiltrated our current fashionistas. Not to mention, what they got up to at the slumber party launch night…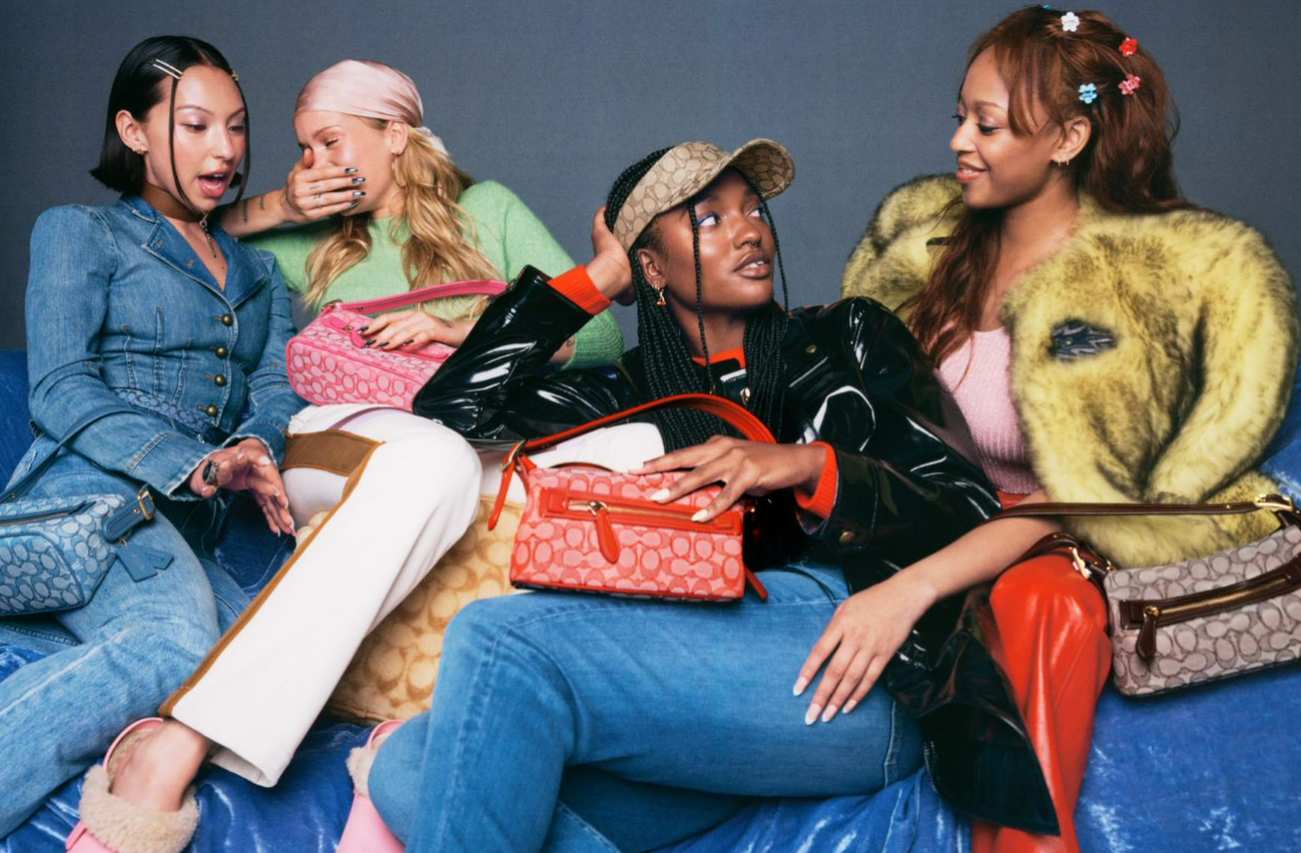 The Y2K Trend
If you are riding the Y2K wave with low-rise jeans, platforms and super cute hair clips and wondering how you got here, then let's take it back to the late 90's early 2000s. This was the era of the internet, known as the dot com boom. It brought a wave of excitement and new beginnings, with many inspired by a futuristic look. Shiny materials, chunky shoes and oversized reflective sunglasses all become the in thing. 
Fast forward, to 2020 and the world hit the pause button with a global pandemic. Told to stay at home and isolate, we all found joy in nostalgia, colour and being more experimental with our wardrobes. As we headed out of the pandemic the Y2K style snowballed, as we all wanted to live a little louder. 
From our favourite A-listers to our very own girl gang, baby tees, baggy jeans and baguette bags have become must-have wardrobe staples. Furthermore, with the rise of Vinted and Depop, vintage fashion and buying less but better, the Y2k trend has meant we have all broadened our fashion choices. Going hand in hand with a generation that tries to shop more consciously, this lead's us to why this bag answer's all those needs. 
The Coach Demi Shoulder Bag
By far one of the most sought-after brands for this demographic, Coach has reintroduced the Demi bag for a new generation. Originally launched in 2003, it is the Crème de la crème of Y2K-inspired shoulder bags. 
The bag has a structured spacious shape with a pocket on the front, perfect for your phone. Its jacquard Coach print is made from 100% organic cotton and recycled plastic bottles. Making it not only good for your wardrobe but for the planet too!
It has a comfortable and adjustable shoulder strap meaning you can literally keep this bag on all day. And comes in five trending colours, red, green, blue, brown and pink, for you to choose from.