Vivienne Westwood is undeniably one of the most iconic and influential figures in fashion history, remaining as cutting edge at 80 as she was in her 20's. Reigning at the forefront through many different eras and interests, the Dame's motivation has remained the same: to force conversation, whether that be about the punk era or her passion for activism.
With a resurgence in popularity from Dua Lipa wearing head to toe Vivienne Westwood at the Brit Awards to the global pearl choker craze, let's talk Vivienne Westwood, the upbeat brand that is the cornerstone of British fashion…  
#1 The Punk
It's not a stretch to say that Vivienne Westwood birthed the punk subculture. From her little boutique on Kings Road in Chelsea, Vivienne Westwood designed the original punk clothing, adding tears and safety pins to clothes long before the punk aesthetic hit mainstream attention. Her shop was a hub for rebels and riot kids as she befriended the likes of the Sex Pistols, New York Dolls and more with her music manager boyfriend Malcolm McClaren. Her controversial God Save The Queen T-Shirt shot her to notoriety in the public eye after she faced prosecution under the obscenity act for the design. While her designs now might be inspired by luxury and regality, the brand's origin was in the rough and rebellious punk scene, launching a whole subculture the original Vivienne Westwood shop, World's End, which you can still visit today.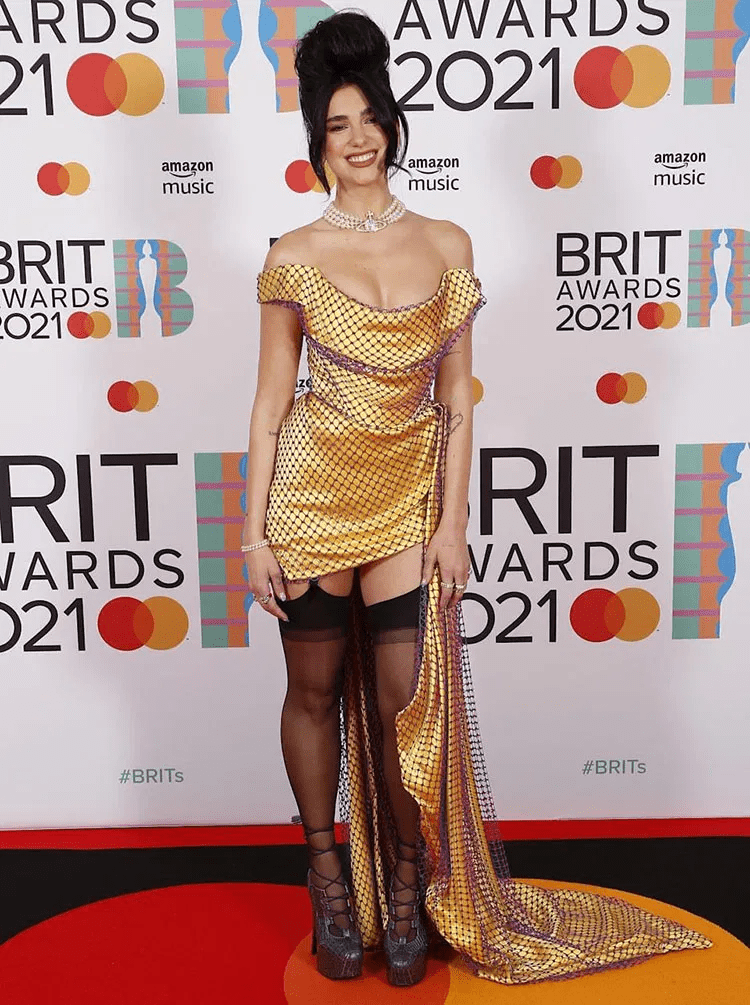 #2 The Designer
Vivienne Westwood is an absolute powerhouse of a designer as her collections include everything from Couture bridal gowns to ready-to-wear clothes and accessories. Vivienne Westwood earrings and clutch bags have become a firm favourite for lovers of lux fashion due to their regal aesthetics and signature orb design. The Vivienne Westwood symbol of the orb is immediately recognisable and perfectly sums up the attitude of the brand. Combining the regality and tradition of the orb used in coronation ceremonies with a Saturn ring, Vivienne Westwood designs are modern classics, adding twists on traditional luxury items and designs. With a huge A-lister fan base, we are loving the designer's iconic resurgence with tartan bags and statement jewellery. 
#3 The Activist
In her latest career move, Vivienne Westwood has largely stepped away from designing as she places her activism at her number 1 priority. With her husband Andreas Kronthaler taking over the reins of her new collections, she has turned her attention to tackle issues of climate change and political injustice. In keeping with her punk origins, Vivienne Westwood's shows are rebellious as she turns the catwalk into a protest. Her show notes read like manifestos and her models regularly carry protest signs as she uses her voice to shout about the climate revolution. Vivienne also collaborates with numerous charities and activism groups including Liberty, PETA and Extinction Rebellion. Vivienne Westwood's activism is wide-ranging and pioneering, being a major player in making London Fashion Week fully fur-free as her label has been fur-free and fighting against the use of animal fur since 2007. She also fights for greater inclusivity in fashion as her brand is defined as a 'movement of intellections' which anyone, regardless of age, size or background, can get involved in; an ethos shown in the casting of her campaigns and in her enthusiastic support for young activists like Greta Thunberg. 
#4 The Gen Z Obsession
With a generation used to TikTok, Instagram, or YouTube at their fingertips when something goes viral it literally goes global.  Recently, our feeds have been filled with influencers and A-listers sporting Westwood's Mini Bas Relief Choker. The easy to sport distinct orb logo was first created in the '80s, the emblem is a hybrid of the sovereign's orb and the rings of Saturn. It combines royal British iconography and outer-space symbolism highlighting the importance of the past while looking to the future, very fitting with the brand I'm sure you will agree.
#5 Vivienne Westwood Bags
Adorned for subtle punk references find vibrant bags to inject some fun into your wardrobe.