Rebecca Minkoff
1 results
Rebecca Minkoff is a family-owned global lifestyle brand that revolves around innovation and inspires women to lead fearless lives. Rebecca launched the brand in 2005 from a sixth-floor walkup in New York City, and her subtly edgy, effortlessly cool designs have spoken to the downtown romantic ever since. She's now an industry leader in accessible luxury handbags and accessories.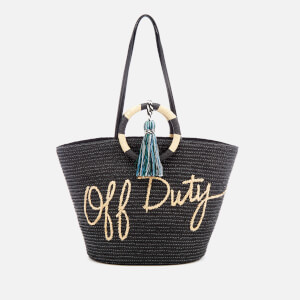 Rebecca Minkoff Women's Straw Off Duty Tote - Black
FREE UK Next Day Delivery
Enjoy FREE UK Next Day Delivery for 24 hours only!
*Exclusions apply. Cannot be used in conjunction with other offers. Offer ends 16/12/2019 at 9am.
Shop all from this offer