Charlotte Simone
1 results
London-based designer Charlotte Beecham founded Charlotte Simone in 2011, with her passion for accessories springing to life after spending her first year of college in Paris. Taking influence from Parisian street style and the simplistic trends of building an outfit around a single accessory, Simone recognised an untapped market and sought to reinvent the everyday scarf. Beginning with the 'Popsicle' which blew up across press features and social media alike to become the brands statement piece, Charlotte Simone is now branching in to handbags, phone cases and more with the same ethically sourced fun and fluffy ethos as ever, offering the perfect accessories to add a sprinkle of chic to any look.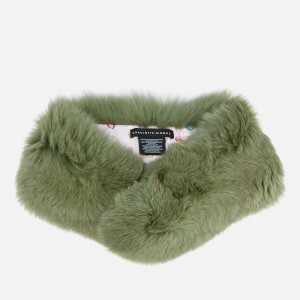 Charlotte Simone Women's Princess Collar Scarf - Khaki
FREE UK Next Day Delivery
Enjoy FREE UK Next Day Delivery for 24 hours only!
*Exclusions apply. Cannot be used in conjunction with other offers. Offer ends 16/12/2019 at 9am.
Shop all from this offer