It's a well-known fact that Monday is basically the worst day of the week ever. Honestly, we're not exaggerating – the Boomtown Rats and The Mickey Mouse Club wrote a song about it, so it's obviously true.
So it's no surprise that we'd consider Cyber Monday to be the best Monday ever.  Need proof? Here's why…
Monday? No. Monday + shopping? Yes.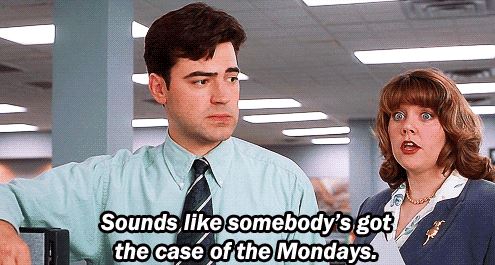 It's actually been scientifically proven that we feel worse on a Monday than any other day of the week. The combination of a disrupted sleep cycle, an emotional shift from relaxed to stressed, and the guilt of a weekend of indulgence can make a girl feel down in the dumps. However, a study has found that shopping can actually make us feel happier – so will counteract any Monday blues. Yay Cyber Monday!
Beat the Monday blues with…