There's not much more beautiful than brand new sparkly jewellery, but how about a month or two later? When it's constantly touching your skin, jewellery seems to fade or get dirty so quickly and trust us, we understand the fear of cleaning something so delicate and precious. With so many do's and don'ts scattered around the internet, it's hard to know if you're doing the right thing for your jewellery. So to take away the stress way, we've pulled together an easy guide to cleaning jewellery.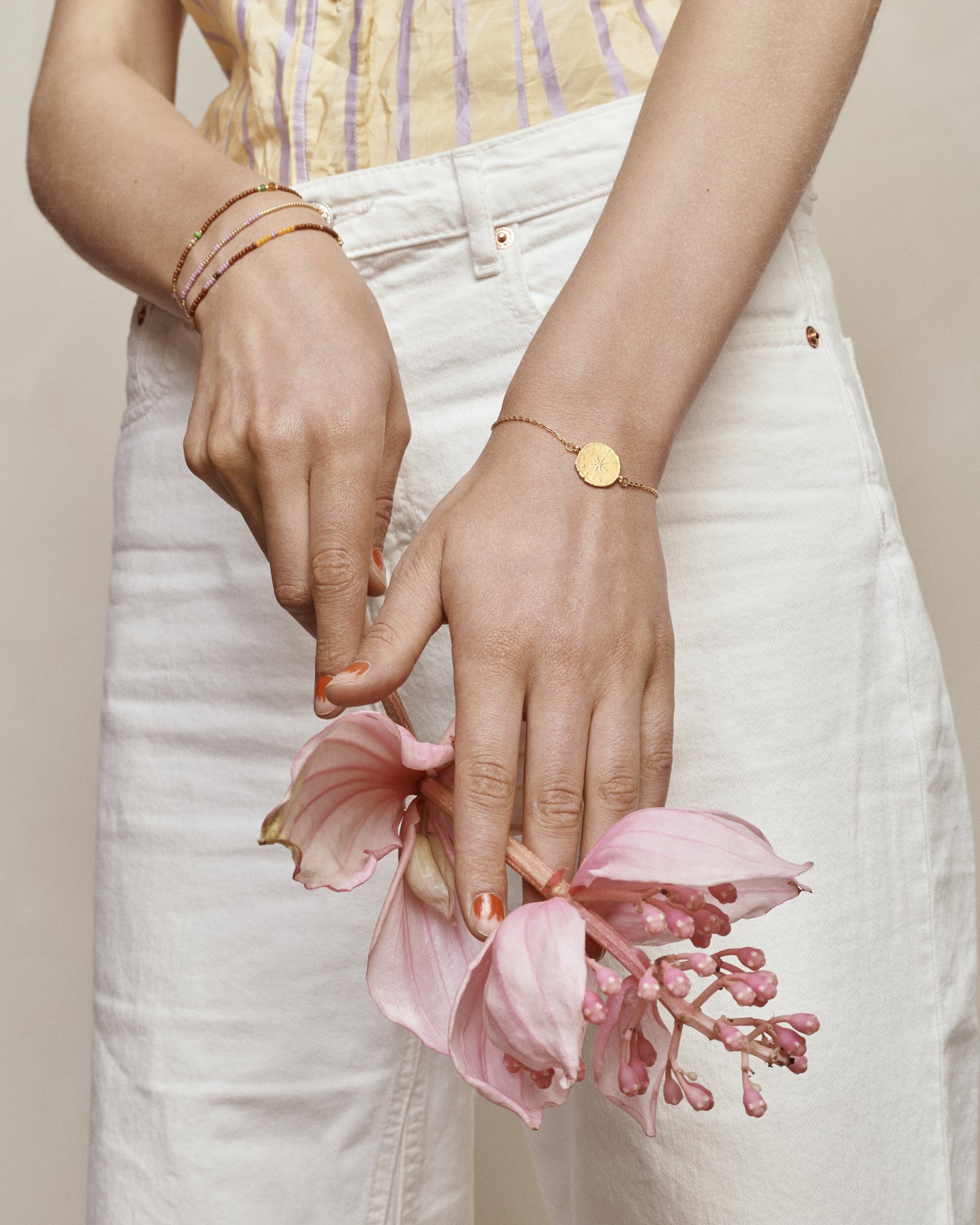 #1 Gold
Follow the below steps for the best method to clean gold jewellery with gem stones, as it is gentle enough for both.
In a bowl, mix together gentle dish soap and club soda. 

Give your jewellery a wipe with a dry cloth then soak it in the mixture for 15 minutes to half an hour.

Using a baby toothbrush or an old toothbrush with worn out, soft bristles, gently brush the jewellery. 

Take the jewellery out of the bowl and run lukewarm water over it in a gentle stream to get rid of any debris or leftover solution. Make sure you have the plug in just in case!

Blot dry with a soft cloth and set aside to dry fully before you wear it again. 
Once every couple of months
If your jewellery has no platinum or pearl, every now and then you can give it a tougher clean to get it fully, deeply clean. 
Combine 1 part ammonia with 6 parts water.

Soak the jewellery for no longer than a minute and immediately rinse under lukewarm water.