A firm favourite among the biggest fashionistas, it's safe to say Celeste Starre's jewellery has an acclaimed cult following. Seen on Winnie Harlow, Maya Jama, Dua Lipa and the Hadid sisters to name a few, the playful, stackable, statement jewellery has become something of a wardrobe secret weapon.
Originally from the US founder, Andraya Kenton spent many years in London. Now catching up on where she is in the world today, here's everything you need to know about Celeste Starre…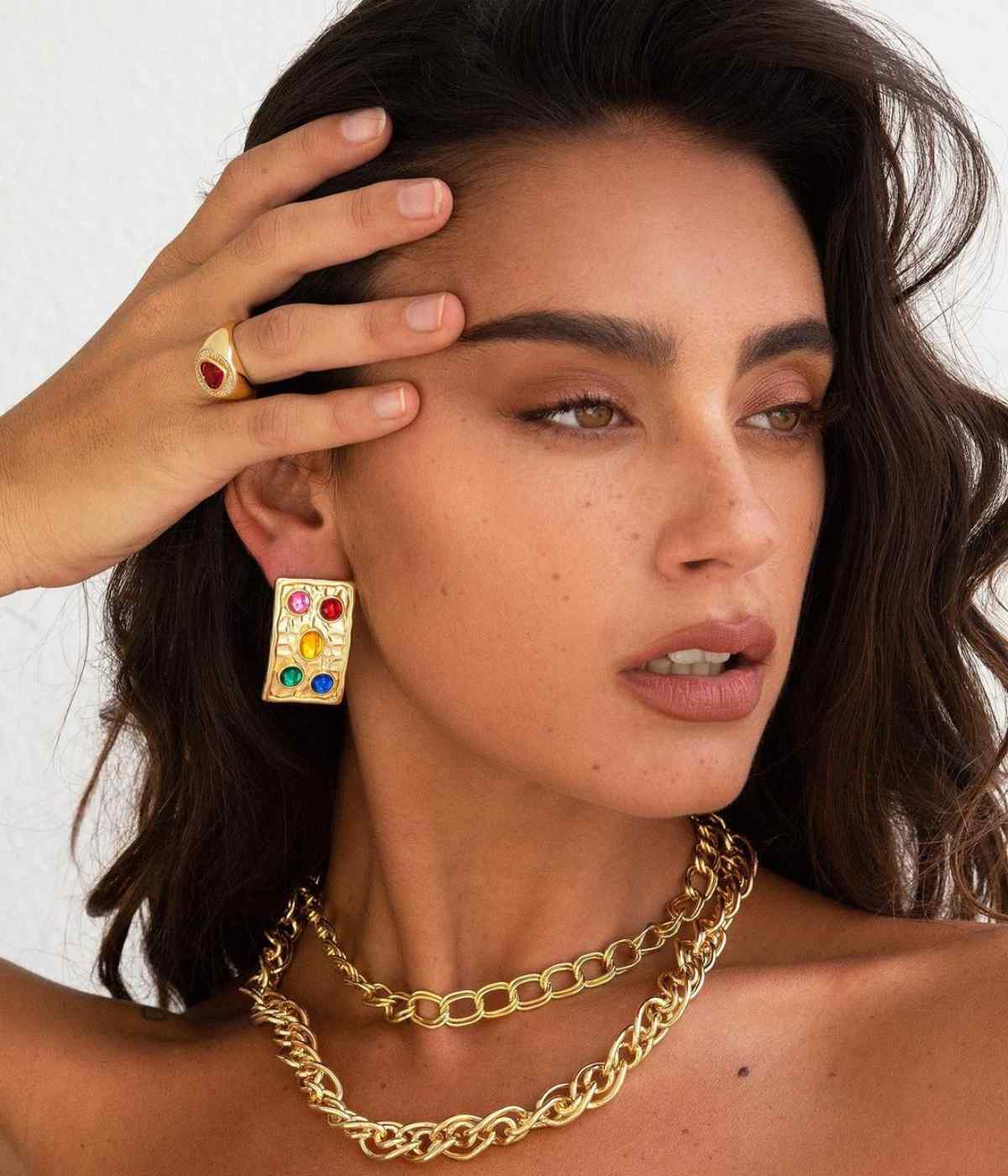 Thank you for taking the time to talk to us today! How do you start your day?
I was excited to wake up early this morning and collect my crystals. I left them out overnight to charge in the light of the full moon. I love to keep crystals with me in my bag or pockets. After an early morning beach walk in Canggu, I love to sit in the quiet and enjoy a fresh green juice, while I start and make notes about my goals for the day.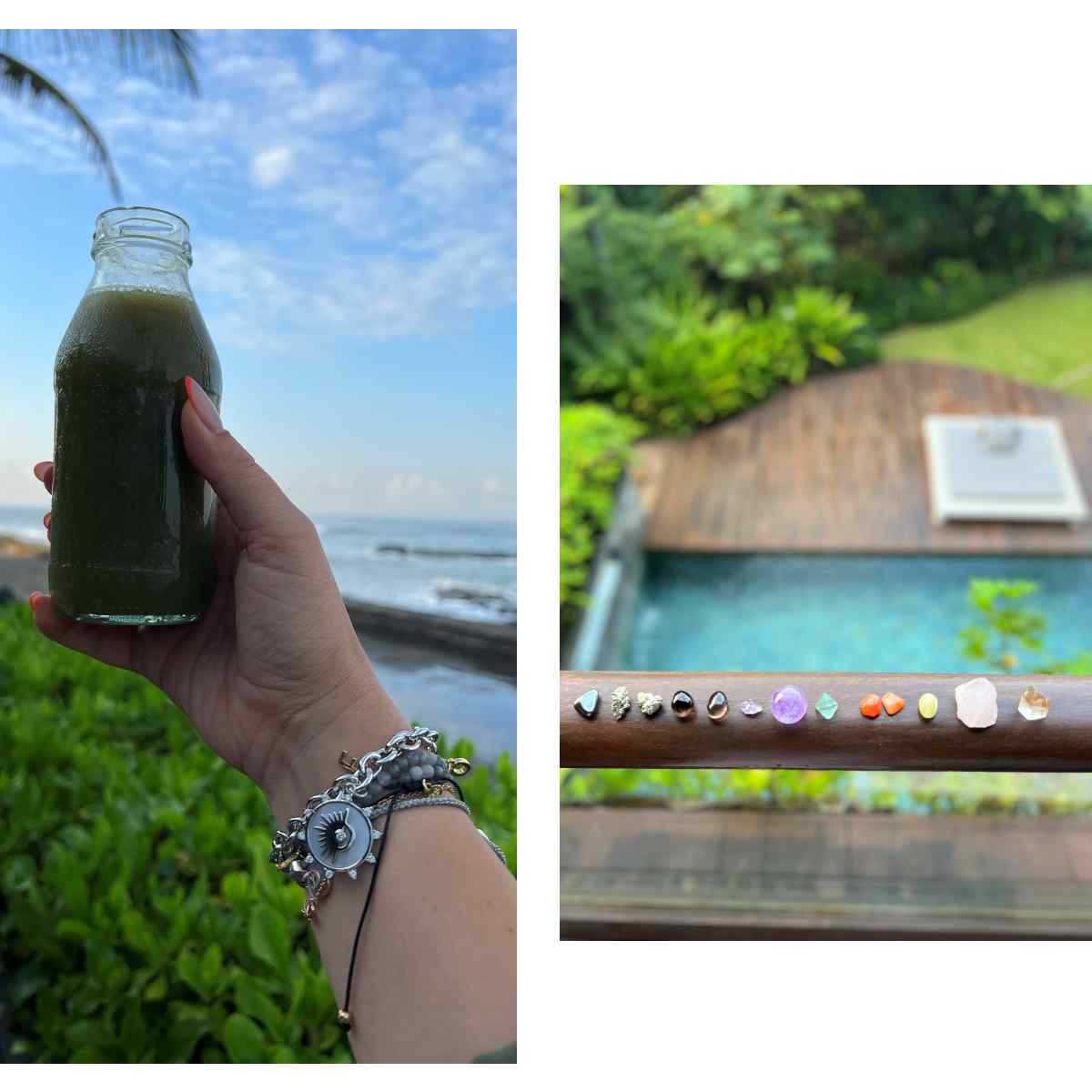 What does an average day look like to you?
When I'm not stuck doing admin, I love to design jewellery and create content for our social channels. I really enjoy photography and the creative stuff is definitely my passion!
I will always try and get on my Pilates by Bryony app as well. I adore her workouts, they always make my days better. Being on the go makes her 5-30 min workouts perfect for me.
Are you a coffee person?
Matcha always!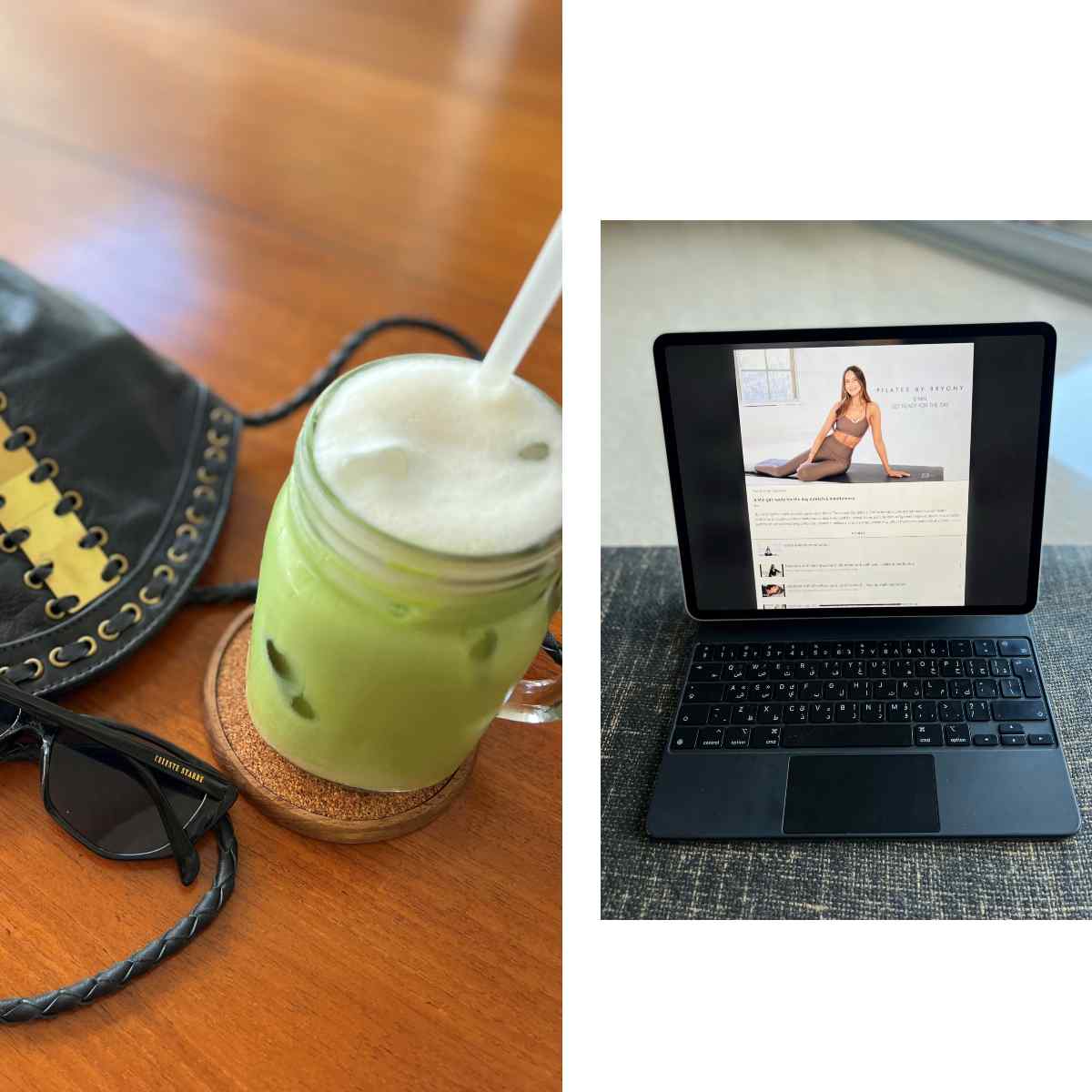 How has your background influenced you today?
I grew up in the beautiful state of Washington in North West of the US a small town complete with its own Main Street. I went to school with the same 18 children in my class for most of my youth. Having a loving family has shaped me today and they taught me a strong work ethic.
Running my own brand is a total dream but never short of challenges. My parents instilled in me, that nothing worth having comes easy and that if you are going to do something, you should do it right the first time.
I always dreamed of living in a big city so I ended up moving to London for a Fashion school. I went on to live there and raise my family. That dream has now taken us to Bali, where I feel so grateful to be soaking up all of the magic from the Island of the Gods.