If you're considering buying a satchel by The Cambridge Satchel Company, make sure you know which size is best for you. With a bag for any occasion, made of high-quality genuine leather, there's a lot of options. So to help you make the best decision and find the right size for your needs, take a look at our handy size guide below!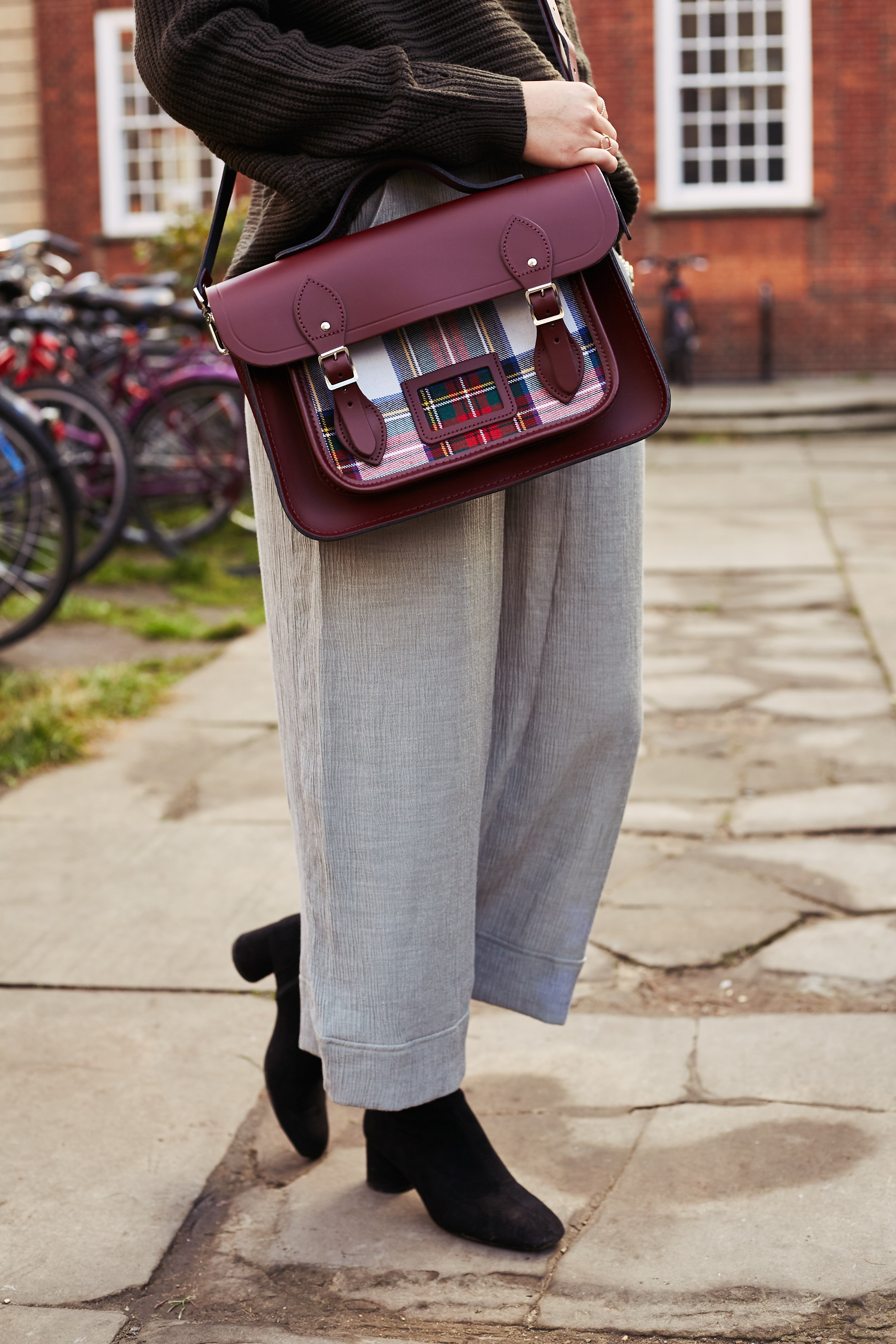 The 11 Inch Satchel
The Cambridge Satchel Company 11 inch Satchels are perfect if you're in need of a small bag to carry everyday essentials like your phone, notepad, purse and other small items.  The 11 inch Cambridge Satchels are great for travelling or taking on a city break as you can keep your essentials buckled up and safe.
The 13 Inch Satchel
If you're looking for a school or college bag, the Cambridge Satchel Company 13 inch Satchel could be just right for you. The 13 inch Cambridge Satchel will fit small notepads and leave you room for stationery.  An iPad will also fit beautifully in your new 13 inch Cambridge Satchel.
The 14 Inch Satchel
But if you need a little more room for A4 folders and notepads, opt for a 14 inch Cambridge Satchel. After the leather has been broken in, it will also fit in a 13 inch laptop with a soft case.
The 15 Inch Satchel
If you need to carry a laptop, the 15 inch Cambridge Satchel is the one for you! It can easily fit in a 13 inch MacBook Pro with a soft case with plenty of room for a charger. With either working buckles or magnetic poppers, satchels are perfect for keeping your possessions safe when you're travelling or are in a busy place.
The Mini Satchel
A dinky, pint-sized version of the iconic satchel, the Mini Satchel is the ideal size for keys, lipstick and a small wallet for an evening out. It's also available in a range of beautiful jewel shades – a perfect way to inject a pop of colour into your look.