Fjällräven has been the go-to brand in Sweden for sturdy, practical backpacks for years. Founded in the 1960s by Åke Nordin, he discovered that adding a frame to a backpack would help spread the weight, making it easier to wear and more comfortable to carry. The Kånken backpacks have been staples for Sweden's children ever since – the colourful, waterproof and durable styles making the perfect school bag. Meanwhile the rest of the range is designed for the outdoors, used by hikers and campers for their functionality, comfort and smart solutions.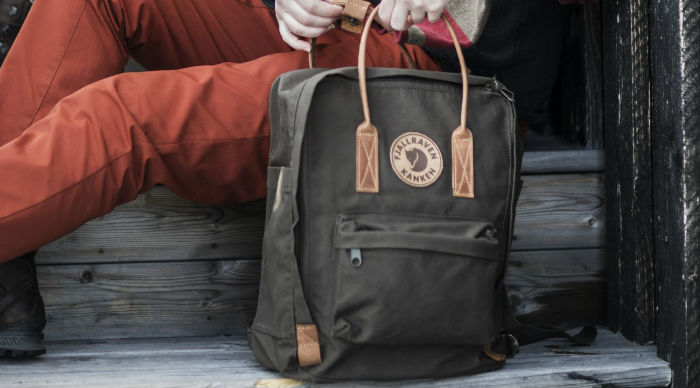 Recently, however, we've seen Fjällräven move away from its slightly geeky, practical image to a cult fashion label loved for its simple utilitarian styles. Like many Scandinavian brands, it's one that has exploded in the past few years. All over the world, fashionistas are turning to Nordic brands for wearable, simple, minimalist clothing and accessories that are high-quality and will last a lifetime. Eschewing in-your-face logos and ad campaigns, these brands create authentic pieces that speak for themselves.
So how do you style a traditionally 'nerdy' Fjällräven backpack to make it cool and stylish? We've looked to some of our favourite bloggers and street style stars for different ways to style these classic backpacks…
First up, we have blogger Annabel from Blushing Ambition rocking a summery version of the Canadian Tuxedo, with a classic black Fjällräven bag. We love the casual, laidback look and how she incorporates her backpack into the ever-present double denim trend.