Here at MyBag, we love fashion. Honestly, we do. However, sometimes, we just fancy rolling out of bed and into the first outfit we find, ready to tackle the day without worrying about whether our trousers match our sweater…
It turns out that we're not alone in feeling like this – a survey showed that women spend nearly a year of their lives trying to work out what to wear, and that they're decidedly fed up with the morning wardrobe dilemma. So should we abandon the quest all together, and wear the same outfit every day instead?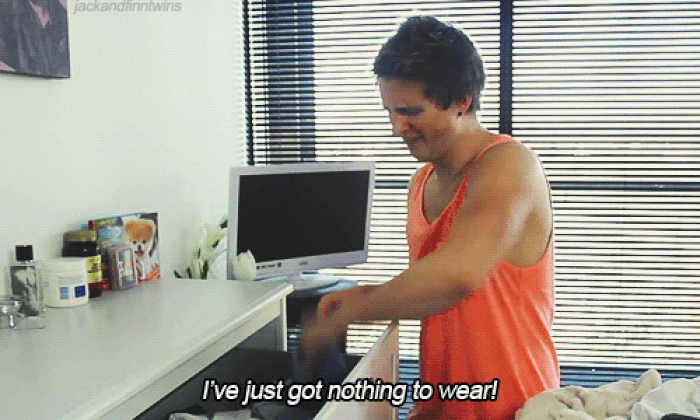 Psychologists suggest that we should use our energy elsewhere, rather than deliberating between the black dress or the jeans-and-tee combo – and there's a real scientific reason why. They call it 'decision fatigue', and it's suggested that wasting time working out what outfit to choose in the morning means we lose productivity throughout the day. That explains the 3pm slump…
However – there's a whole other bunch of evidence to suggest that mixing up our outfits gives us a much needed boost of happiness. After all, variety is the spice of life; wearing a new outfit will help with your confidence levels and actually increase positivity. So should we stick to one look Monday to Friday, or continue to spend hours choosing outfits?
We think the answer lies with a happy medium: a capsule wardrobe suits us best. To make this a little more interesting, accessories are key – so we've picked some pieces that will help transform everyday outfits into something exceptional…