Karl Lagerfeld, a true visionary and the ingenious creative behind some of fashion's most prestigious labels including Fendi, Chloe and Chanel, as well as his own brand Karl Lagerfeld. The world was brought to a stand still after the creative genius who had made a significant contribution to the fashion industry passed away during London AW19 Fashion Week. We're taking a look at how he climbed the fashion ladder and became the icon that we know and love today.
Where It Began
In 1933 pre-war Germany, Karl Otto Lagerfelt was born into a small wealthy family in Hamburg. Karl was the youngest of three siblings, with a businessman father and Swedish mother, one older sister born 2 years before him, and a half sister from his father's first marriage. Later in his life, Karl changed his surname to Lagerfeld, dropping the 't' to make it sound more commercial. At the young age of 14, Karl and his family emigrated to Paris where he studied drawing and history.
Embrace the present and invent the future
Career
In Paris, 1955, Karl entered a coat designing competition which he went on to win, subsequently going on to start working for couture designer Pierre Balmain. This was to be the first step in his lifelong career of working with prestigious designer labels, going on to work at Jean Patou, Krizia, Charles Jourdan and Valentino.
Fast forward to the 1970's and after a 10 year stint at Fendi, Karl takes position as creative head at Parisian designer Chloe, a brand which Karl later rejoins in 1992.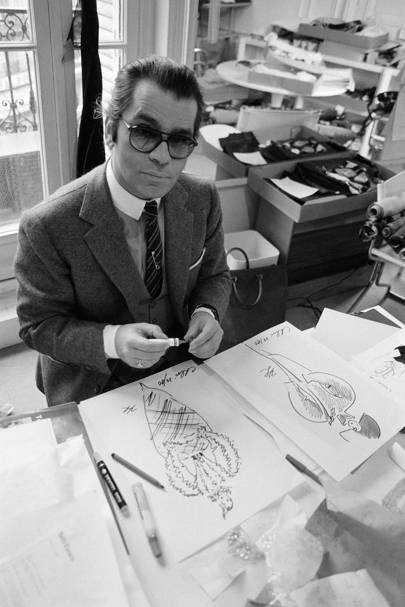 In 1983, Karl joined Chanel as creative director, putting his couture stamp on the brand and shaping it to what we know and love Chanel to be today. As well as working for an abundance of iconic designer labels, he also launched his very own brand of fashion, footwear and handbags. His self-named label "Karl Lagerfeld" launched in 1984 and celebrated his colossal legacy and creativity in each item. Known for his signature dark sunglasses, slick ponytail and uniformed attire, Karl has left a big hole in the world of fashion, a favourite with the worlds most influential he was unmistakably one of our lifetimes greats.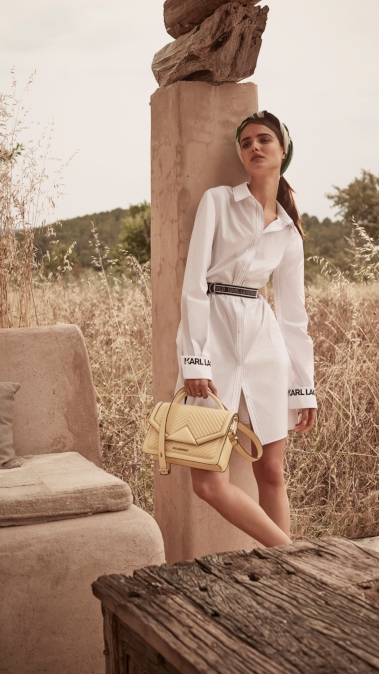 SHOP ALL KARL LAGERFELD AT MYBAG >>>