Undoubtedly one of the most glamorous labels, Versace Jeans Couture will never be described as minimalist, basic or boring that's for sure. Versace Jeans Couture is part of the iconic Versace powerhouse, which is now owned by Micheal Kors. 
Popular for its high fashion designs and rich brand heritage, Versace Jeans Couture is a go-to label for those looking for a luxury but affordable handbag. Looking at why Versace Jeans Couture is so popular, here's our complete guide, starting at the beginning…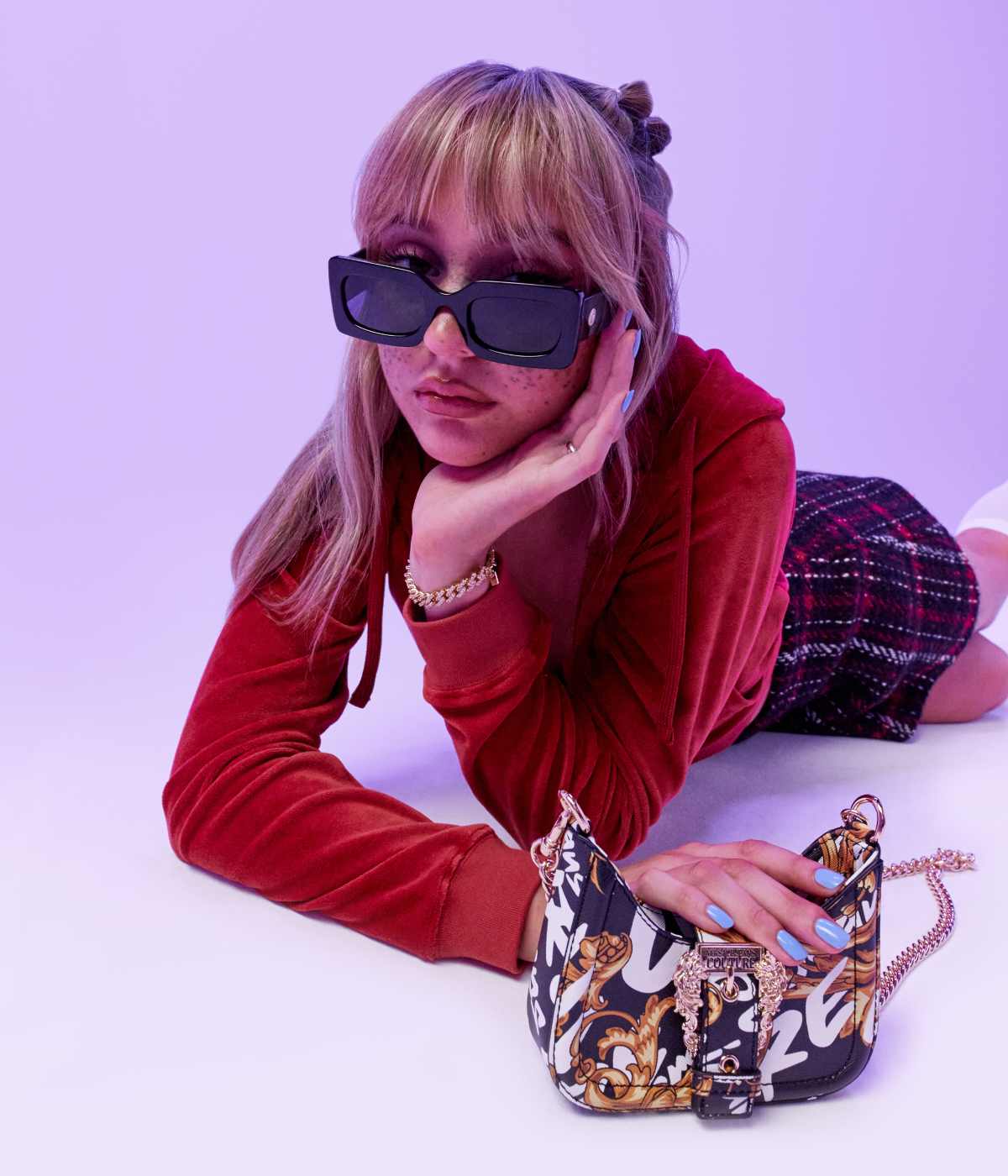 Brand Story
Versace Jeans Couture was the diffusion line of the Versace fashion house that was founded in 1978 by Italian designer Gianni Versace. To understand why Versace Jeans Couture is so popular you have to start with the brand's story. 
Gianna Versace was born in Reggio Calabria Italy, he had two older siblings and his mother and father ran a dress-making company. His mother made the dresses while his father handled the finances. Gianni's older sister passed away at the age of twelve due to illness, so at the age of ten, his mother had his little sister Donatella. 
Donatella and Gianni were extremely close, Gianni treasured her growing up and spent a lot of time looking after her. He learnt how to sew, sketch and create dresses through the family business and he adopted his mother's mantra, that clothes should give people the power and confidence to feel their best. 
At the age of 26, Gianni moved to Milan and emersed himself in luxury fashion. He started working for a clothing Manufacturer 'Genny's' where he designed two ready-to-wear collections. Gianni spent 6 years living and networking in the industry and he eventually made a collection that went on display at Place Della Permanente Art Museum. The collection was a success and it brought him a wave of publicity and new clientele. In 1978, aged 32 Gianni opened up his first boutique in Milan's famous Via Della Spiga shopping district. The key to his designs was to make people feel sexy, confident and powerful, which is why although he started with only a small dress rail they continued to grow in popularity.
Gianni used his sister Donatella as his style muse, with an eye for fashion herself and unafraid to share her criticism she stepped into the role as his advisor.  Donatella later became Vice president and his older brother Santo, President. Going against fashion norms, he didn't like that it had been decided men had to wear suits and ties. 
Don't be into trends. Don't make fashion own you. 
The likes of Cher, Elton John and Madonna all started wearing Versace. Versace unlike other luxury brands didn't just want to be accessible to the upper class, he wanted everyone to be able to enjoy a little piece of Versace, selling smaller items such as accessories and homeware. 
Unfortunately at the age of 50 in 1997, Gianni was murdered outside his home in Miami. Since moving there with his partner, he was loved for his down-to-earth personality, often in the clubs to find fashion inspiration and being a friendly neighbour who always said hello. After his death, his sister and brother continued to run the business as a family business. 
The brand went on to endure some low years after Gianni's death with Donatella's struggles being well known within the industry. However, the turn of the twentieth century sparked a resurgence of the brand. Donatella following in her late brother's footsteps merged popular culture by combining fashion with musical influences. Jennifer Lopez was her first muse, draped in the now-famous jungle dress at the 2000 grammy awards. The dress sent the world into pandemonium with now the presence of the digital world people could now search for the green dress on google which gave it global visibility.
Today the Versace house is more popular than ever. In 2016, the unforgettable tribute to Gianni Versace saw iconic supermodels such as Naomi Campbell and Cindy Crawford take to the catwalk in gold dresses. Not to mention, every year at the Met Gala we hold out to see who has been dressed by Donatella. Often fitted and encrusted with jewels Kylie Jenner, Blake Lively and Lady Gaga have all made memorable red carpet moments, highlighting how significant the brand is and the strength of the Versace family. 
Versace Jeans Couture
Versace Jeans Couture is one of the Versace diffusion lines, Versus was the first diffusion line created under the Versace umbrella. Versus was launched in 1989, as a gift from Gianni to Donatella because she wanted to follow in her brother's footsteps and become a designer. Versus was known for its distinctive rock-chic, modern and unconventional style, and was endorsed by many celebrities.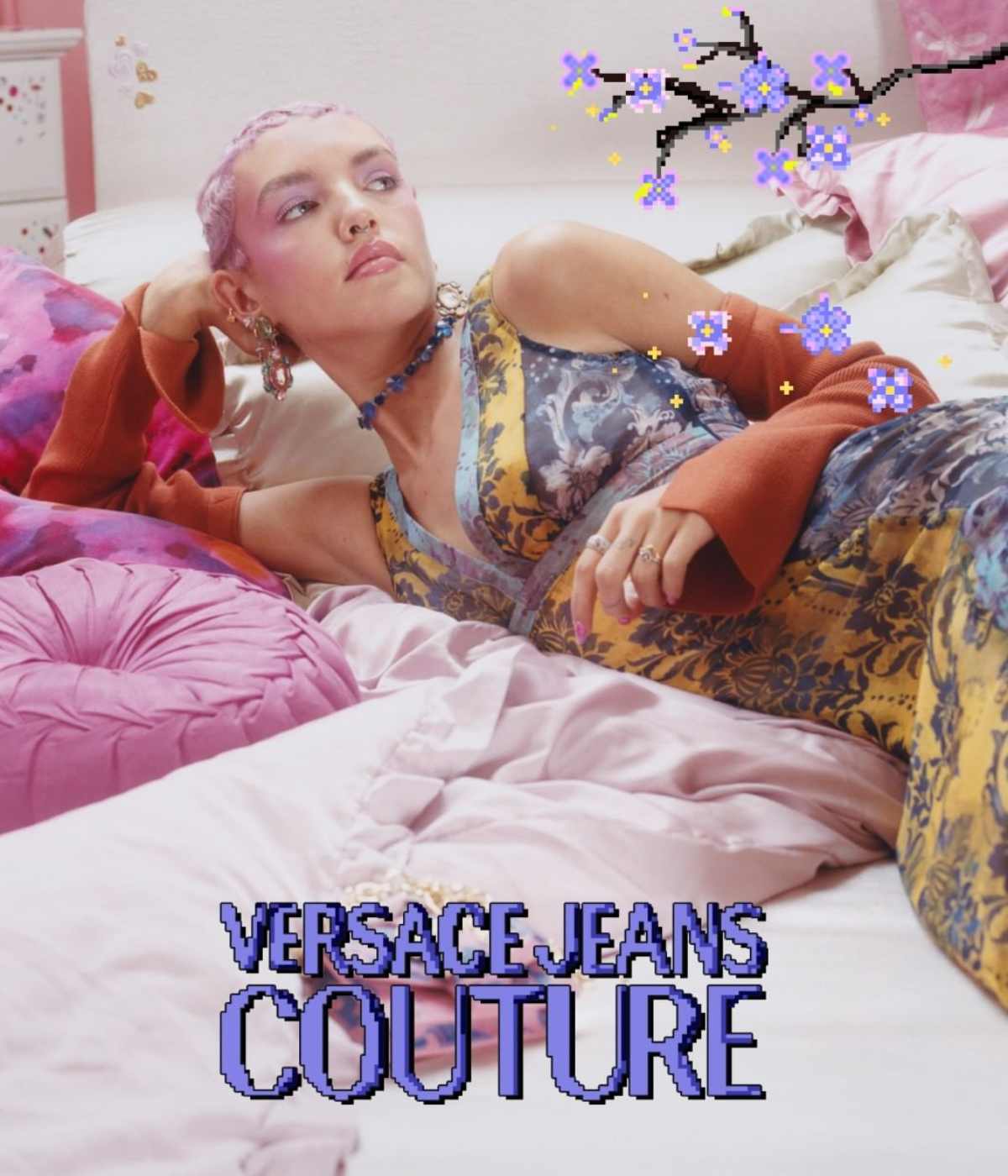 However in 2018 after the brand was bought by Micheal Kors one of their first decisions was to merge Versus with Versace Jeans, becoming Versace Jeans Couture. Versace Jeans Couture has become extremely popular for its trend-led, more informal investments that don't break the bank. Their bread and butter are punchy prints and patterns, with the label's signature gold chains throughout their designs.  
The Versace Jeans Couture handbag collections are popular because they are fun, exuberant and glamorous. Loved for their statement gold embellishments and fastenings, the bag collection is ultra-feminine and eye-catching. Moving on from aesthetics these bags are very well made and sturdy to hold. They are firm and maintain their shape.
W
hat is the difference between Versace and Versace Jeans Couture?
The main difference between the two brands is the style of the designs and the price tag because both brands are aimed at a different target market. Versace Jeans Couture is perfect for the MyBag gang as it provides a younger, more luxurious fashion line. 
Their designs are bright and bold with plenty of attitudes as if such a slightly rebellious younger sibling, which is why the brand is so popular. In comparison to the Versace brand which appeals to an older audience and offers more timeless pieces, particularly in the difference in the style of handbags. 
W
here is Versace Jeans Couture made
? 
The majority of Versace Jeans Couture products are made in Italy, where the brand was originally founded. Only a small amount of their products such as denim come from elsewhere in eastern Europe.
What packaging do the Versace Jeans Couture bags come in?
When unpackaging your bag, it will come well wrapped up. The Versace Jeans Couture bags come with a dust bag which you should use to store your bag in, to keep it protected. 
Versace Jeans Couture Style Inspo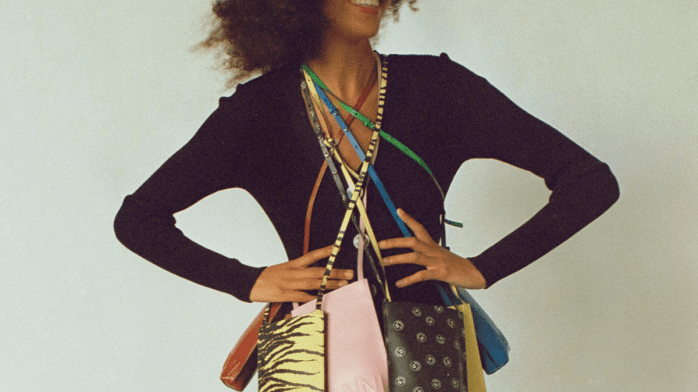 With a loyal and ever-growing band of #GanniGirls, Ganni has become immensely popular and is often spotted amongst the coolest fashion A-listers.
Written by Holly Thompson