It's nearly Hallowe'en, and we can't wait to throw ourselves headfirst into the spooky spirit of things. We've decided that if we're dressing up, our partner in crime has to, too – it seems only fair that the whole squad joins in. (Oh, by the way: we're not talking about our boyfriends or best friends or siblings here – we're talking about our pets. Duh.)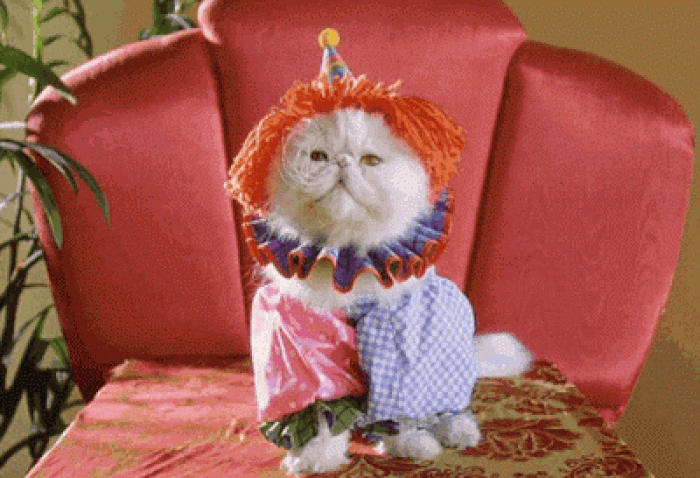 Take a peek at some costume ideas we've found that we think would be perfect for our furry companions…
Sushi Guinea Pig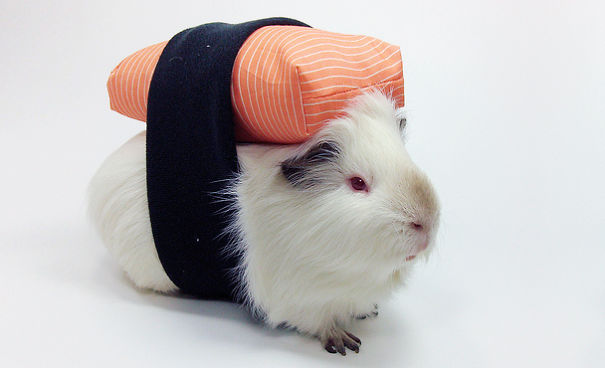 Love sushi? Have a guinea pig? This is the perfect costume for you to invest in.
Breaking Bad Cat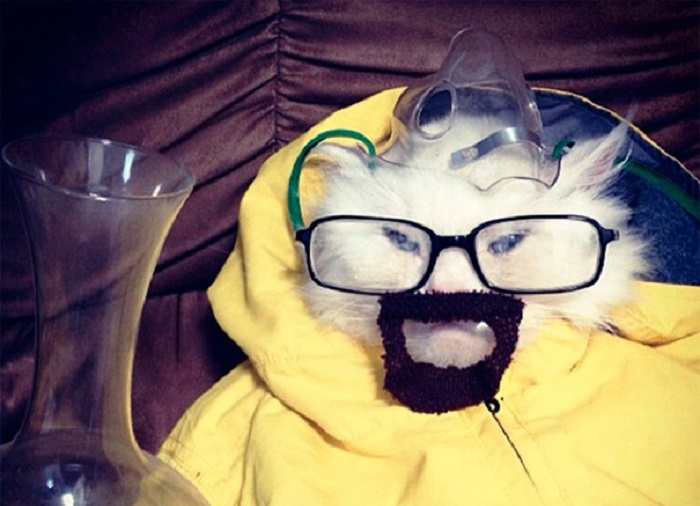 If your cat looks like he'd start cooking up meow-thamphetamines (see what we did there?) in his litter box, we'd suggest this Walter White number.
M&Ms Pug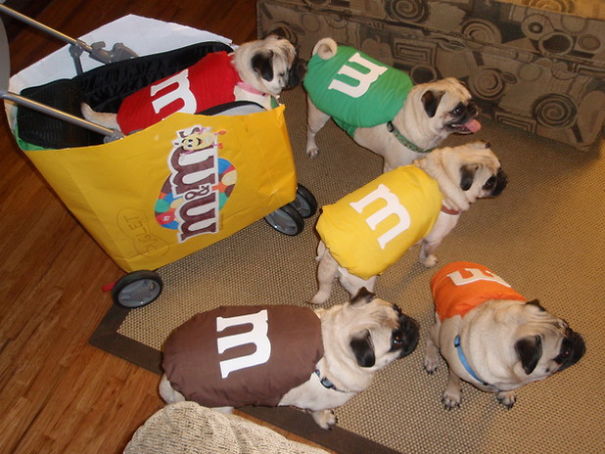 We wish we were lucky enough to have a litter of pugs, because we'd keep them dressed as M&Ms all year round.
Lion Cat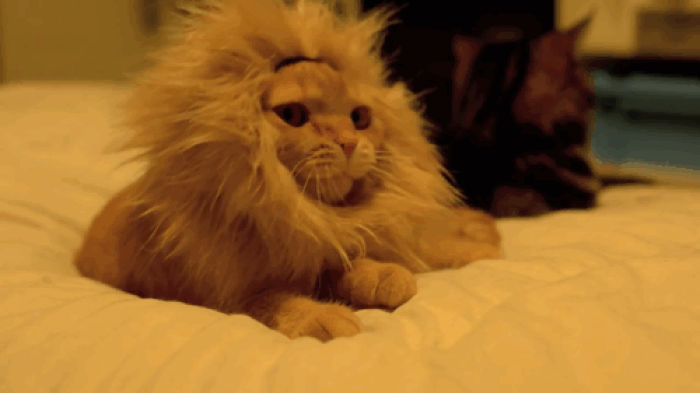 Not so much scary as super-cute.
Super Dog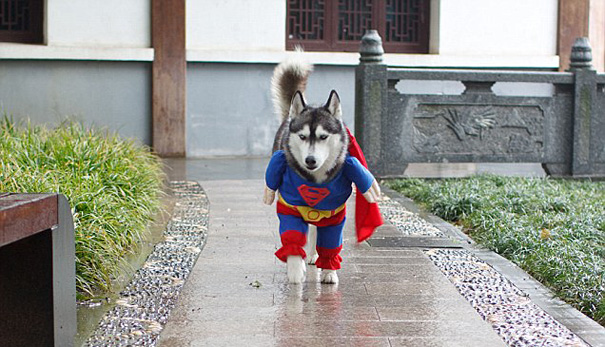 For when your puppy is a lapdog by day, and a super-canine by night…
Vampire Hedgehog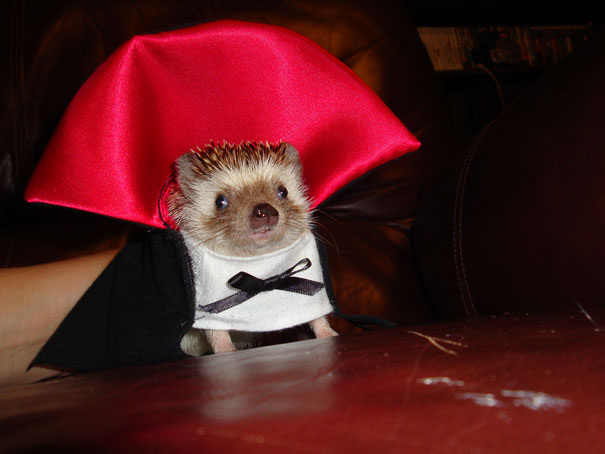 Hedgehogs are becoming increasingly popular as pets – and now you can dress yours up as a vampire in a tiny cape. We love.
Dapper Crab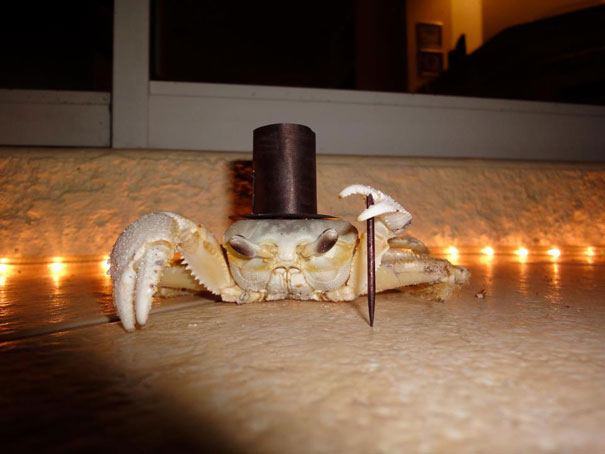 Because if you've got a crab, it may as well wear a top-hat.
Santa Cat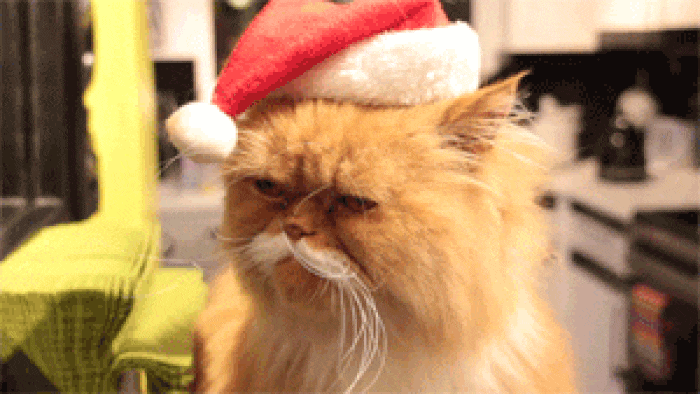 When Christmas can't come fast enough. (We like to call this one Santa Paws, because we're hilarious.)
Freddy Krueger Guinea Pig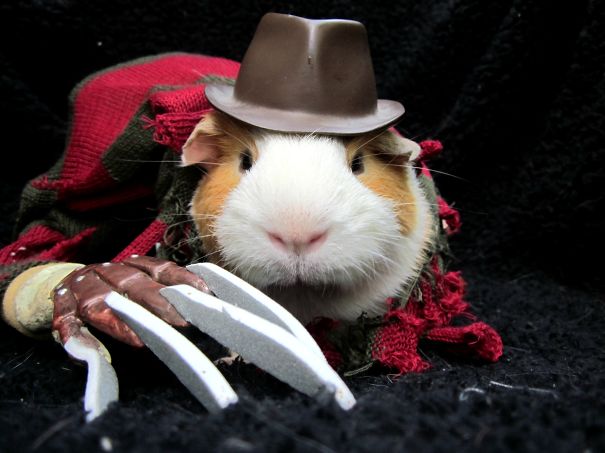 If your guinea pig wants to look a little scarier than a sushi roll, there's always Elm Street's Freddy Krueger.
 Now your pet is ready for fright night, you'll need to nab some scarily-sassy accessories for yourself. Check out our favourite pieces below…