A quintessentially British brand that perfectly merges trend and tradition, Aspinal of London provide out favourite accessories to carry from day-to-night. Seen on the arm of everyone from Kate Middleton to Taylor Swift, their designs combine beloved shapes with stylistic twists, creating an aesthetic that's modern but timeless. Getting the lowdown on the label, we caught up with their creative director Mariya Dykalo.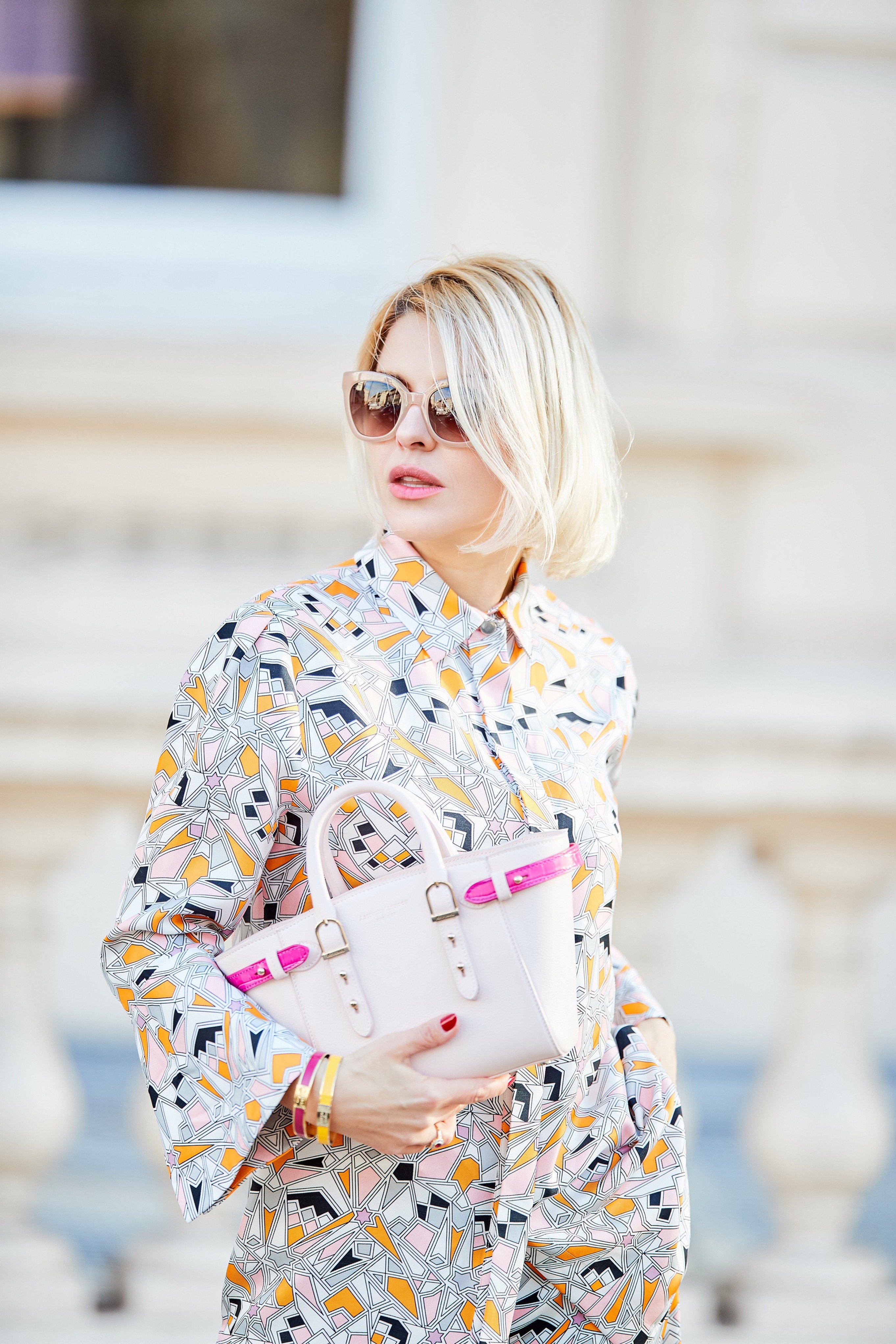 #1 Aspinal is a quintessentially British brand, what is it about the British identity and landscape that inspires you?
British identity is at the core of Aspinal, and luckily for us Britain has an amazing history, rich culture and beautiful landscapes, this naturally provides so much inspiration for Aspinal's collections. One constant for us is looking at the duality of city life and the English countryside, the relationship between these two lifestyles is a common thread of inspiration we feature in every collection. Inspiration can come in all forms, at the early stages of planning our SS20 collection we referenced iconic fashion photography from the 1960's – one of the most famous decades in British history for style. Photography by Norman Parkinson and Cecil Beaton captured London during this era, women who went on to become the very first 'IT girls, what they were wearing and the bags they were carrying. For our upcoming AW20 collection, we were inspired by nature and art, in particular the works of the Sussex based artist Ivon Hitchens who moved to Sussex after living in London. Sussex is the home of Aspinal's head office, which we felt captured the relationship between town and country perfectly
#2 From Aspinal of London wallets to quality leather handbags, what's is the first step in the design process?
My design team and I actually always start by looking at our existing collection, we are lucky to have developed a strong selection of signature styles that we can look back upon to help shape our future collections. We look not only at what has been popular throughout previous seasons but also feedback from customers and colleagues which all shape how we can redress our signature styles to make them even more beautiful or more practical. I personally ensure my designs are about incorporating elegance and versatility, whilst maintaining practical functions. I carefully consider aesthetics and construction, and relate this to our customers, whether that be for a social occasion, travel or work – first-hand feedback is so important for this reason. Of course these adjustments to existing also then help shape and form ideas around new designs, which would naturally be an extension of our existing collection, a circular process.
#3 Everyone from pop stars to royals have been spotted with Aspinal of London handbags, how would you describe the Aspinal audience?
The Aspinal audience is a diverse collective of classic, elegant and cool individuals. Our customers are sophisticated, they juggle a busy lifestyle, going between the city and country, their work to their social life. They have a strong sense of personal style, with an eye for design classics and an appreciation that style never goes out of fashion.
#4 Which is your personal favourite Aspinal of London bag and why?
It's so hard to pick favourites, I am generally obsessed with anything pink, so our SS20 is a perfect collection for me, there is so much of it! I love our new Micro Mayfair handbag in Penelope Pink Velvet & Silk Lizard, this is the new micro version of Aspinal's iconic Midi Mayfair. It's so chic and tiny but perfectly sized so that you can still fit your phone and any essentials comfortably.