Here at MyBag we are lucky enough to not only launch the new Hill & Friends collection, but we also got the chance to catch up with the leading lady herself; Emma Hill CBE. Learn her favourites in the range, how the brand started and how Hill & Friends manged to create its luxurious status whilst backed by such a creative and friendly philosophy.
At first glance, we can see that Hill & Friends is not an average handbag range, how would you best describe your brand?
We like to think that we have fused the quality, craftsmanship and desirability of a luxury brand with the democratic, emotional appeal of a brand created for people like us! We have a clear philosophy, a distinctive aesthetic and a deeply rooted creative culture. Frustrated by ever increasing prices, with no discernible increase in quality, our price architecture is carefully planned to fill what we see as a big market gap. Independent, luxurious, unexpected, female-founded, subtlety, witty and, of course, friendly!
What brought you to create your own range of handbag styles?
A wine-fuelled evening, back in 2015, with my business partner Georgia Fendley!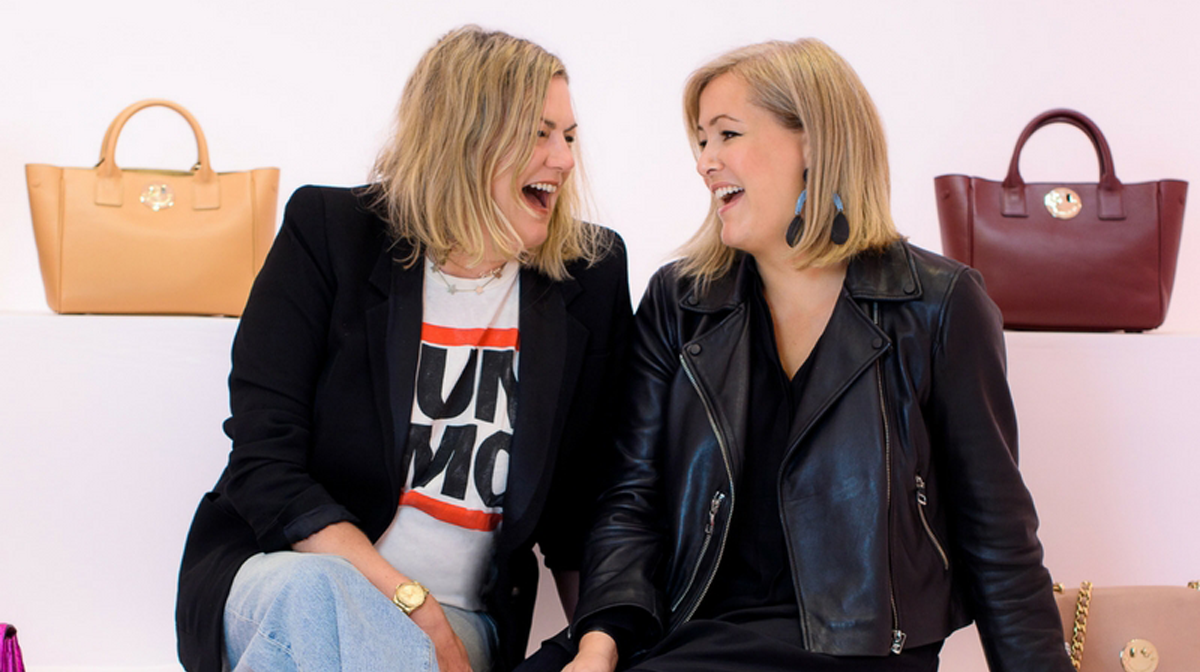 How does your previous experience in the fashion industry impact and influence Hill & Friends?
I've been lucky enough to get to choose to work with all my favourite suppliers!
Out of your collection, which is your favourite and why?
It's impossible to choose between the bag babies, but if forced I would choose our Black "Happy Tweency" and our Oxblood "Slouchy Tote". I just love the whole 'twinning' aspect of carrying these two styles together – allowing me to embrace my secret inner hoarder tendencies (filling the super soft, super slouchy, to the brim with all my daily essentials – which, with a young son, a puppy and my own business, I have a lot of!) whilst simultaneously allowing me to put all my true essentials in our multi-purpose Tweency – perfect to pop out during the day or straight to an event after work – the very best of both worlds!