Possibly one of our favourite films of all time, Legally Blonde was released fifteen years ago today. On July 13th 2001, Elle Woods – in all her pink and peppy glory – sashayed into our lives, leaving a lasting impression on the hearts of women everywhere.
Don't be fooled by the sparkle and sequins – we think Legally Blonde has one of the best examples of a fierce, feminist and fearless heroine in movie history. Accessible to the everyday girl yet undeniably brilliant, Elle Woods shows us just how strong, smart and sassy women can be – here are some of our favourite reasons why…
She's Determined, And We Love It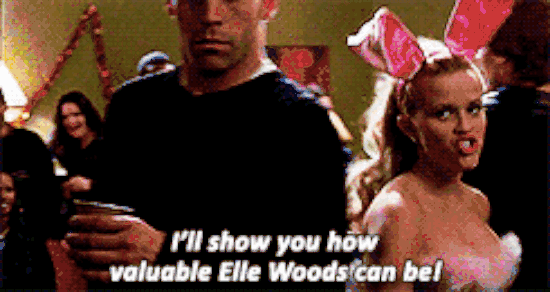 Elle Woods: the perfect example of putting your mind to something and following it through. Probably not the most conventional law school candidate you could ever think of, that didn't stop her from leaving the glamorous world of Delta Nu behind to pursue her ambition – regardless of any pitfalls she encounters on the way, she dusts off her not-so last season Prada shoes and fights for what she wants.
Her Questioning of Societal Norms. You Go, Girl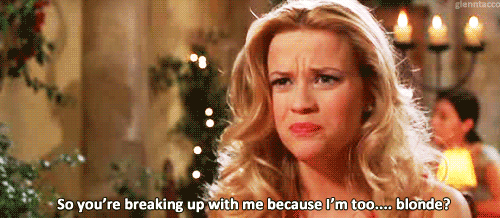 Oh, Warner. Poor, deluded Warner, who thinks she's too shallow and too ditzy to ever get into Harvard. Refusing to subject to the narrow-minded assumptions that blonde + style = vacuous Barbie doll, Elle demonstrates that women can have brains, beauty… and a brilliant bend and snap.
She Stays True to Herself

Armed with a scented resume and a tutu-wearing Chihuahua,  Elle Woods stays true to herself throughout the majority of the film (we'll forgive that sombre black suit when visiting Brooke Wyndham). Wearing what she wants, doing what she wants, and not listening to her critics, Legally Blonde is the ultimate confidence boosting movie.
She's Fierce (and Fabulous)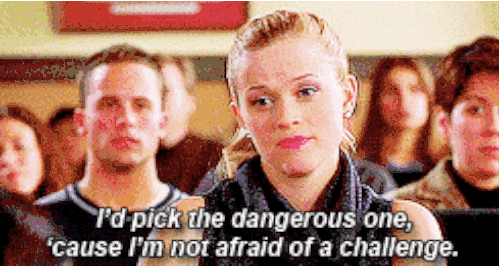 Horrible ex-boyfriend? Slimy professor? Nasty girls across the hall? Elle encounters them all, but none of them phase her. Fierce, fabulous and not one to shy from a challenge, she matures as the movie progresses, realising she's strong and deserves respect – all whilst nailing that nineties style.
She's Total Self Belief Goals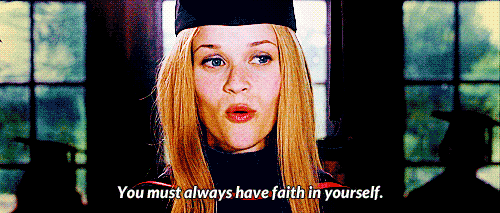 Ever doubted yourself or your ability? You're not alone. However, here at MyBag, we think you should live every day like Elle Woods after Warner told her she wasn't good enough for law school: with unfailing and unfaltering self belief. As Elle herself said: "I once had to judge a tighty-whitey content for Lambda Kappa Pi; trust me, I can handle anything."
Think pink this season with some Legally Blonde inspired accessories…