In this week's guest post, blogger Irena from Irena D World gives us her travel guide to Mykonos: where to stay, where to eat, and the best spot to take your outfit pictures for the ultimate Instagram snaps.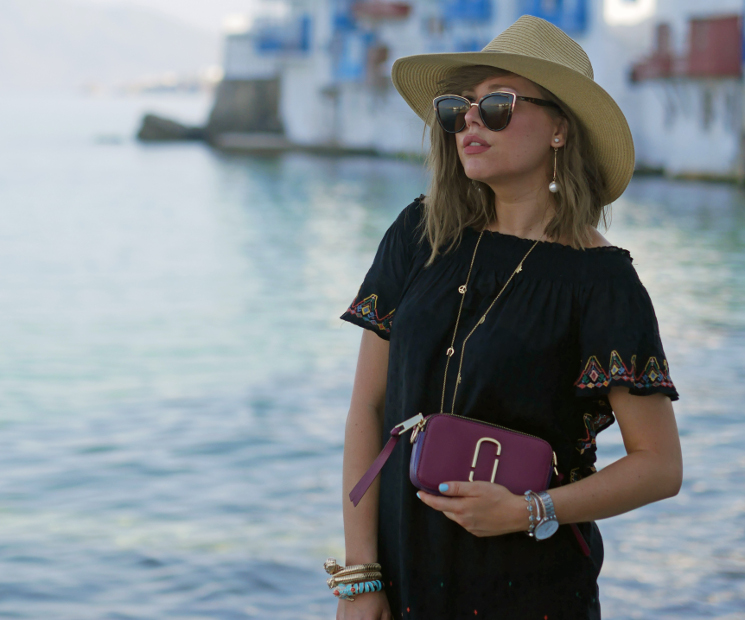 Last week I went to Mykonos to explore one of the most iconic Greek islands. This year Mykonos, well known for its beautiful beaches, luxurious resorts and busy nightlife, is undoubtedly the go-to destination for the young and on-trend. When I arrived I instantly plunged into the unique atmosphere of the mesmerising harbour, mystical orthodox churches and quaint alleyways of the old town.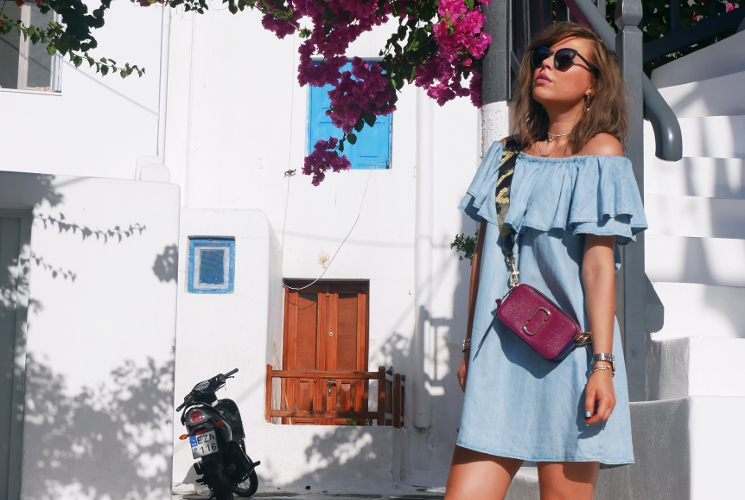 Mykonos Chora is a perfect place if your mission is to take millions of outfit posts as every street of the town is superbly preserved and picture perfect; cubist-style houses with pure white facades and blue balconies and doors will serve as an ideal background for dramatic pictures. What I really loved about this island is that it has so much to offer, whether it's sightseeing, shopping, beaches or night clubs everyone will find something for themselves in Mykonos.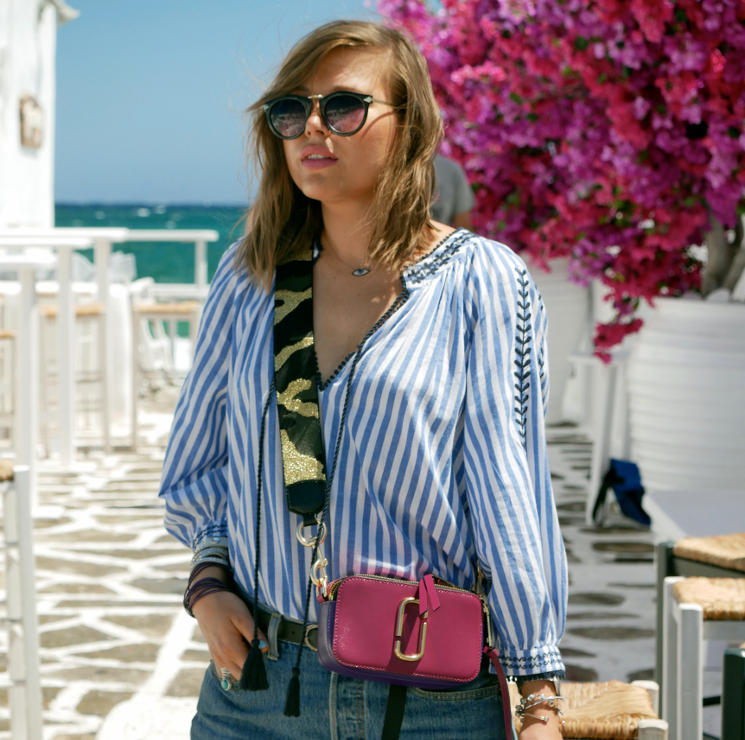 My Marc Jacobs Snapshot bag in berry was my loyal everyday companion on this unforgettable holiday. It's a perfect mini bag that will add a touch of colour to your outfit and despite its small size will easily fit all your daily essentials.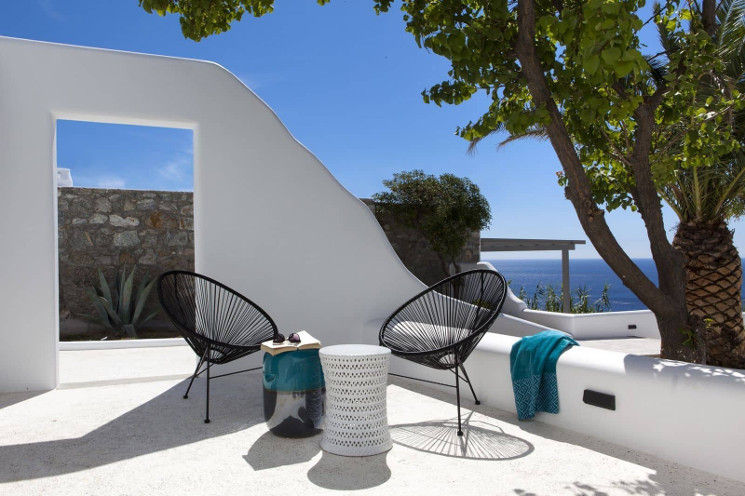 Where to stay: LYO Boutique Hotel
Sightseeing: Little Venice, Church of Paraportiani, Lena's House, The Windmills
Eat & Drink:  Kiki's Tavern, Ma'ereio, Madoupas
Beaches: Agios Stefanos, Paradise Beach, Solymar