Our Grafea backpacks collection is growing fast; we're excited to announce the addition of two brand new exclusive Grafea backpacks, just for you.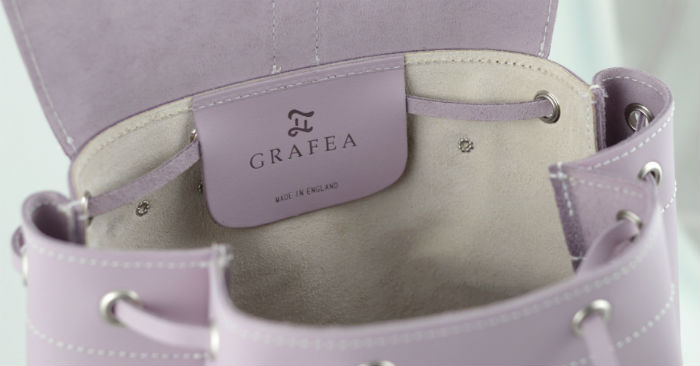 Set to be a firm favourite with fashion bloggers, the Purple Rain Leather Rucksack is lilac with white leather detailing and buckles, it's an absolute dream. This style is slightly smaller and more compact than the classic Grafea backpack so it's perfect for carrying all your essentials at festivals this Summer.
Our other new addition is the Oceana leather rucksack, it's the brightest, sky blue with a white front pocket. It makes us think of an idyllic blue ocean and sea foam. If you're looking for an alternative bag to use for hand luggage when you go on holiday this Summer, this is the bag for you. It's roomy and has plenty of pockets for all of your travel essentials.