It's not every day that you get to peek behind the scenes in the fashion world – but that's exactly what the MyBag team got up to at The Cambridge Satchel Company factory earlier this month…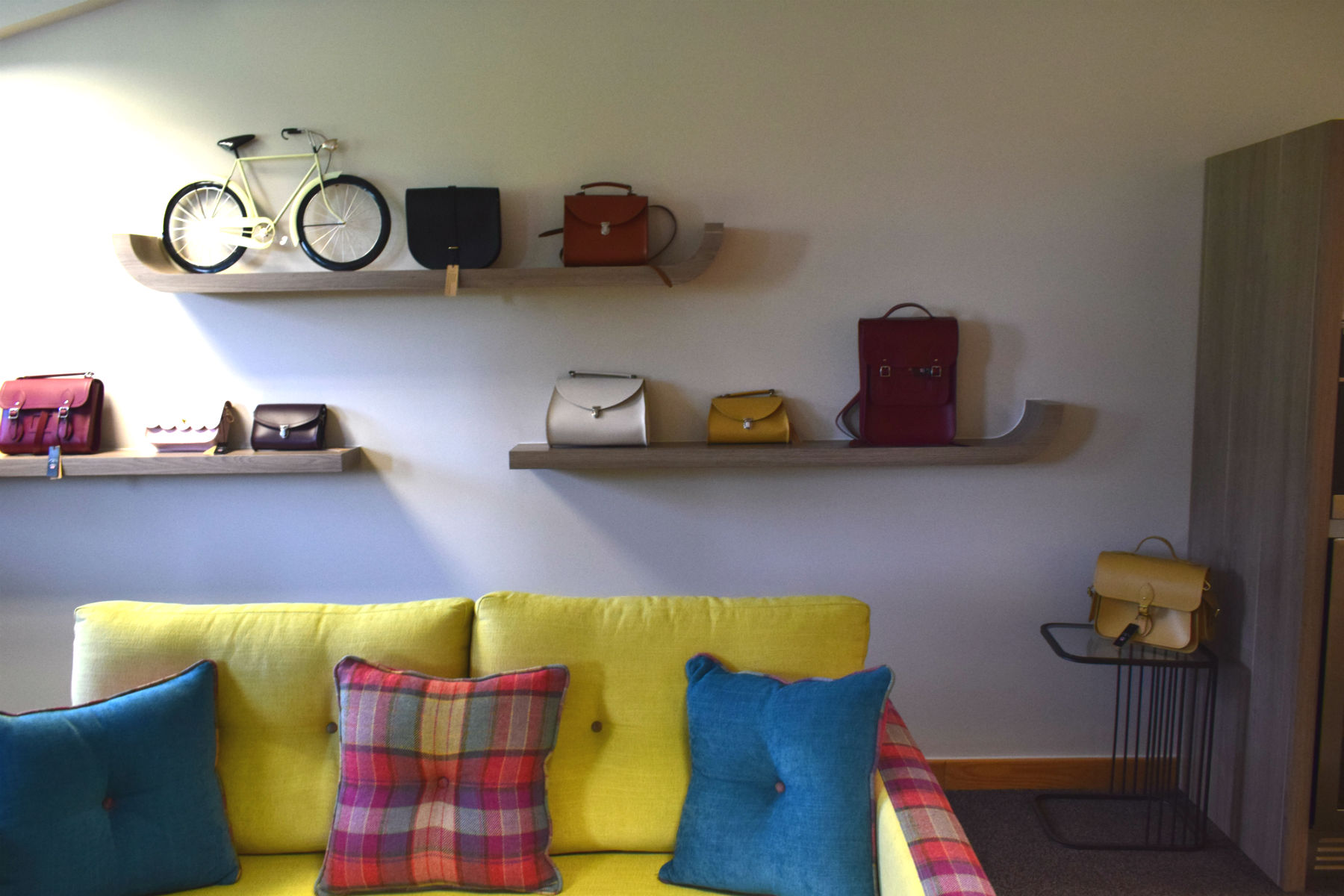 It's no secret that, here at MyBag HQ, we've got a real soft spot for the adorable leather bags from The Cambridge Satchel Company. Each season, we fall a little more in love with them, and spend far too much time deciding on our favourite styles – from the dreamy Cloud bag with the scalloped edges, to the minimalist and modern Poppy backpack, we can hardly choose between them. (So we should probably buy them all, right?)
So imagine our delight when The Cambridge Satchel Company invited the MyBag team down south for a VIP, access-all-areas factory tour. Whilst we love the history of the brand, and the products themselves (duh), we knew very little about the actual production of the pieces – but we were about to find out exactly how each bag was made…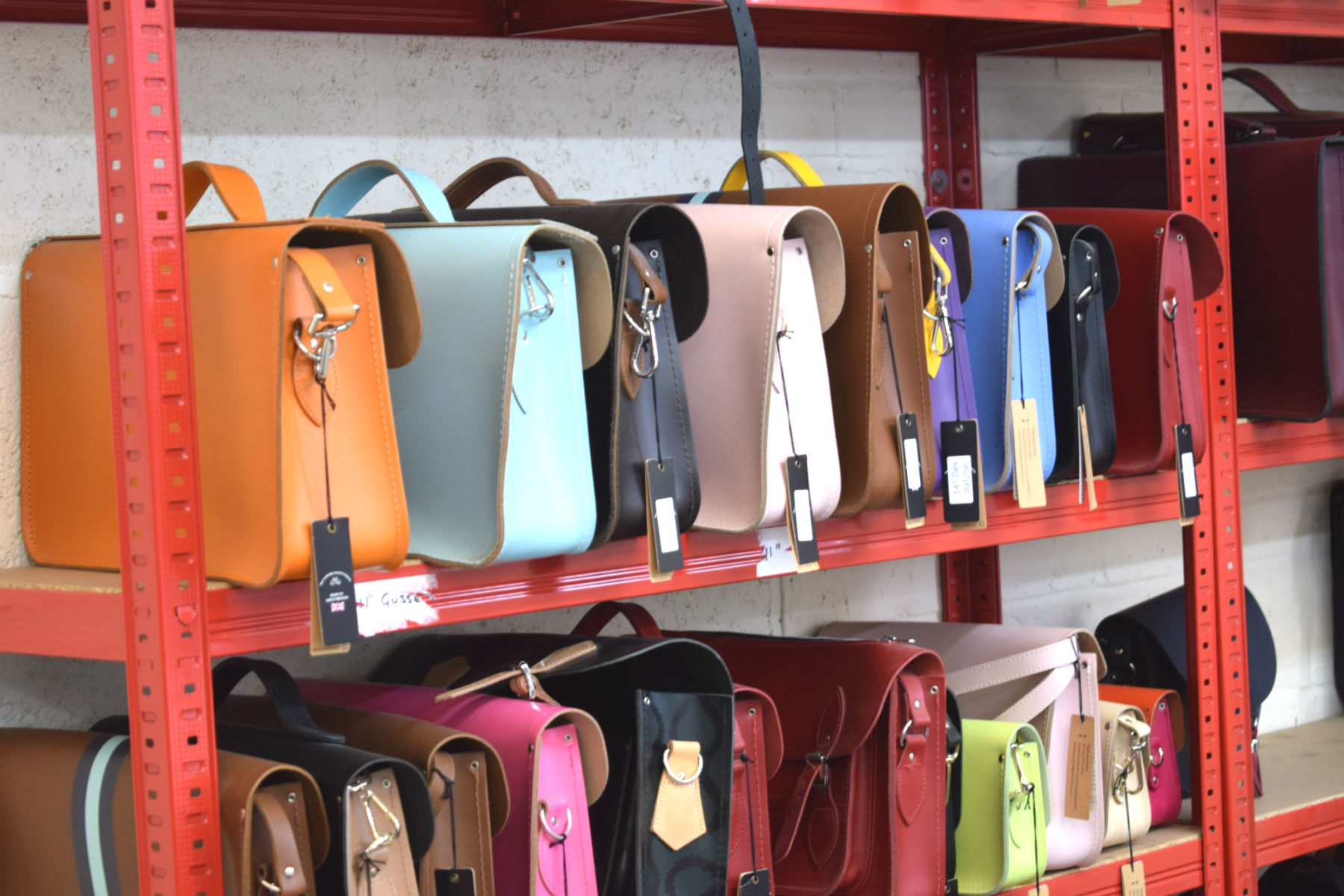 The lovely Mark met us at the factory, plied us with biscuits and Prosecco – as if we needed an excuse to adore the brand any more – and led the team through the factory, telling us the journey of each satchel as he went. Ready for some fashion insider info?
Cut & Size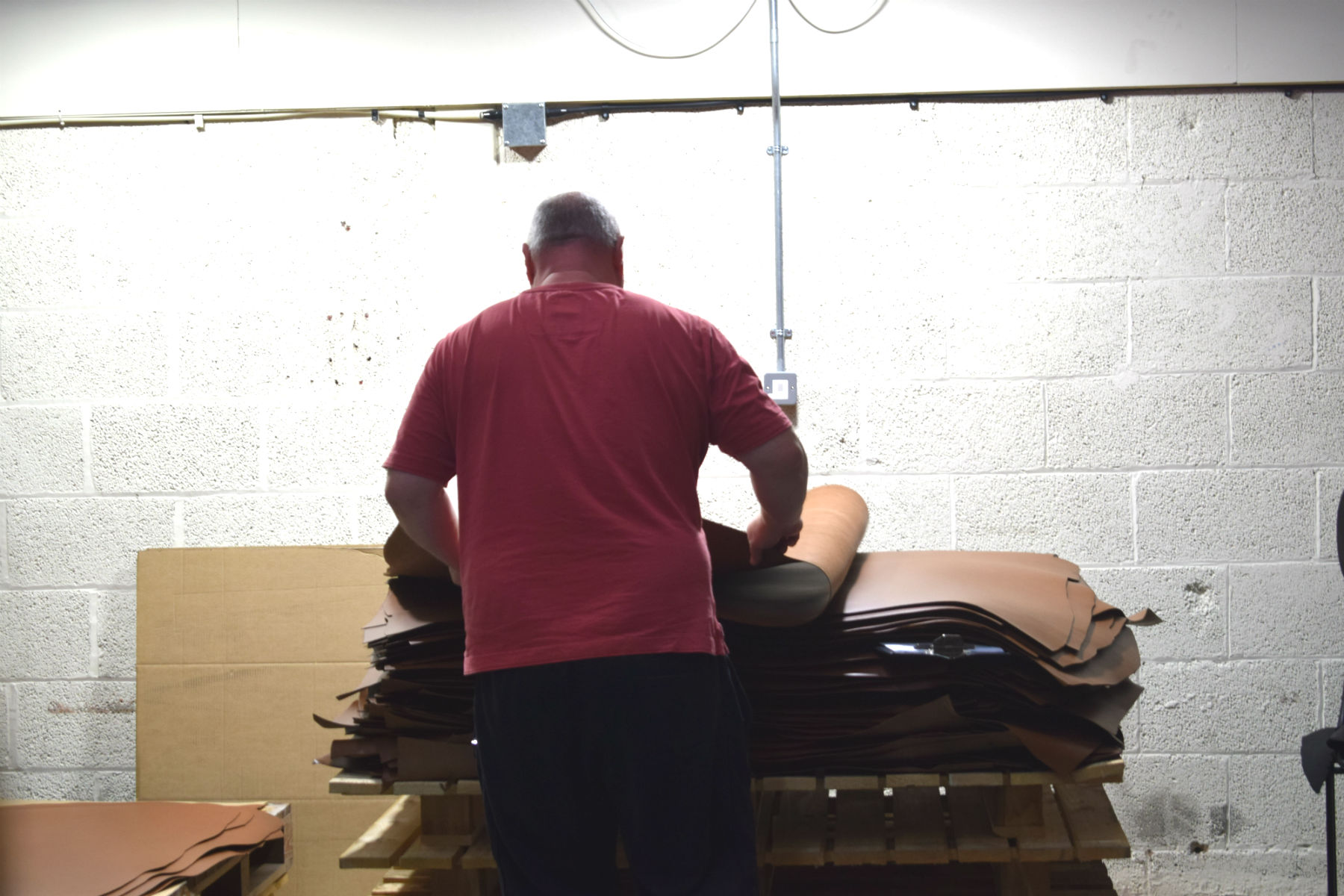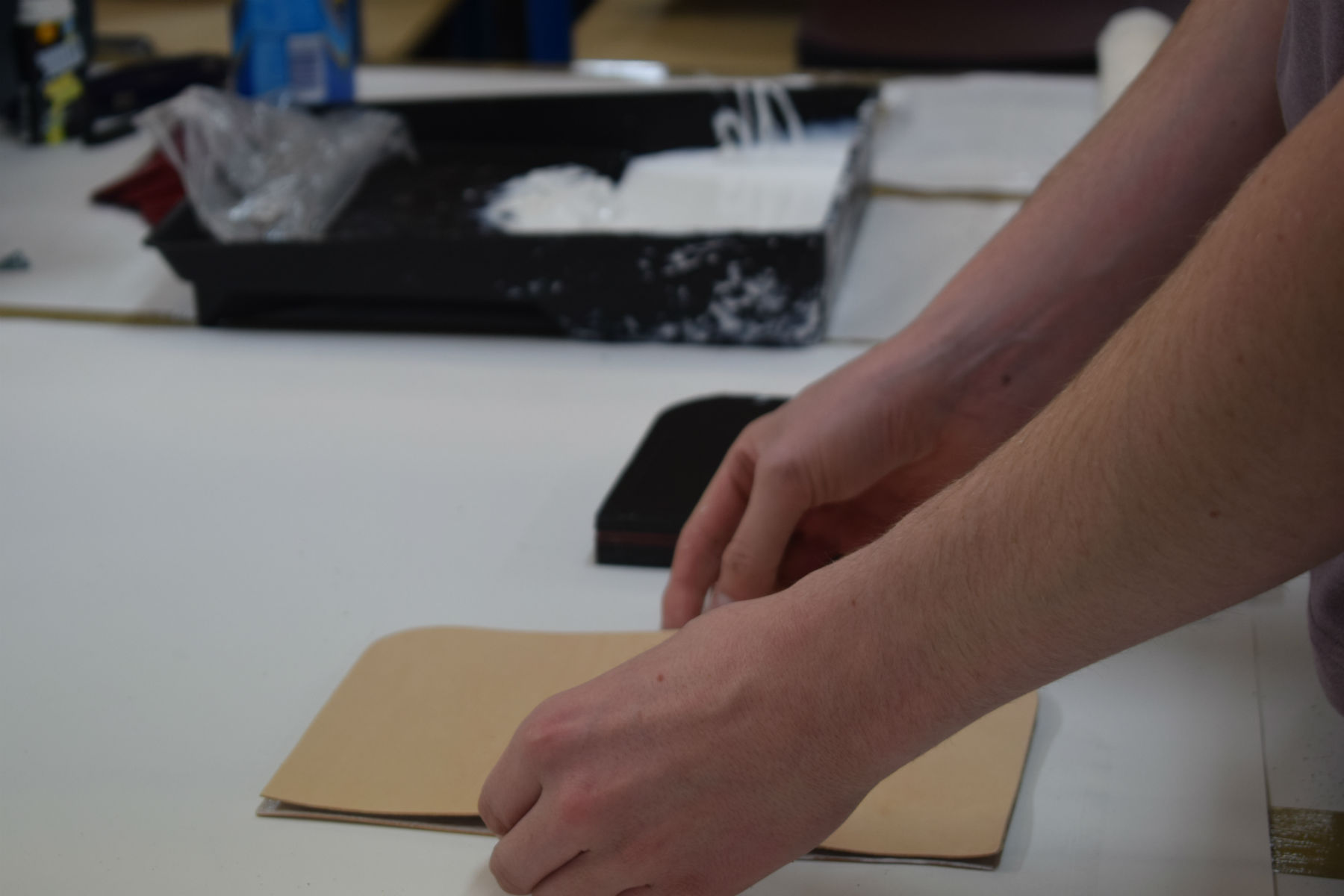 The life of any CSC satchel begins with the leather: more specifically, cutting and sizing the leather to ensure you get a perfectly formed bag every time. Done with a combination of machines and by hand, the leather is cut to perfect proportions, ready to be made into your new favourite wardrobe essential!
Prepping & Embossing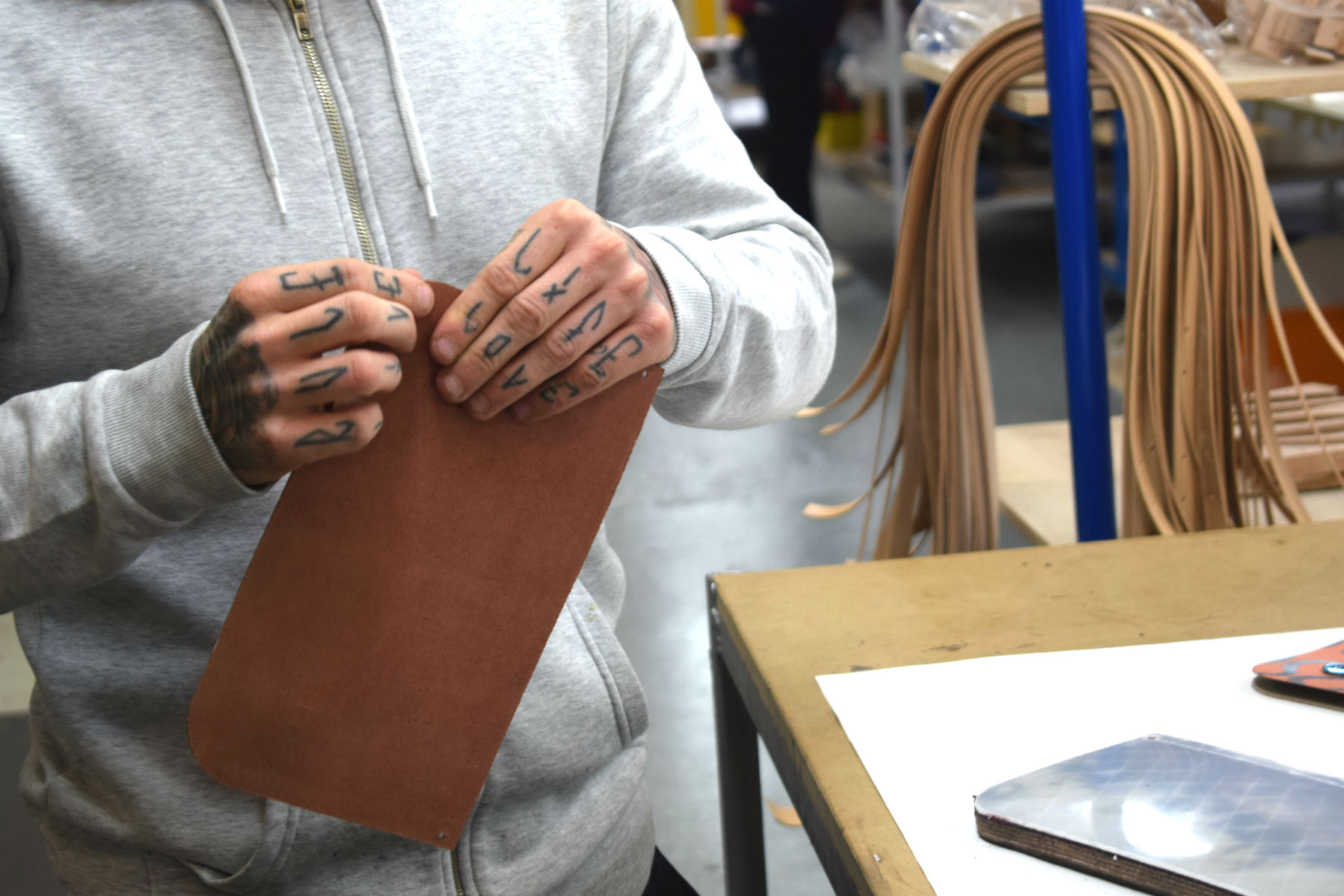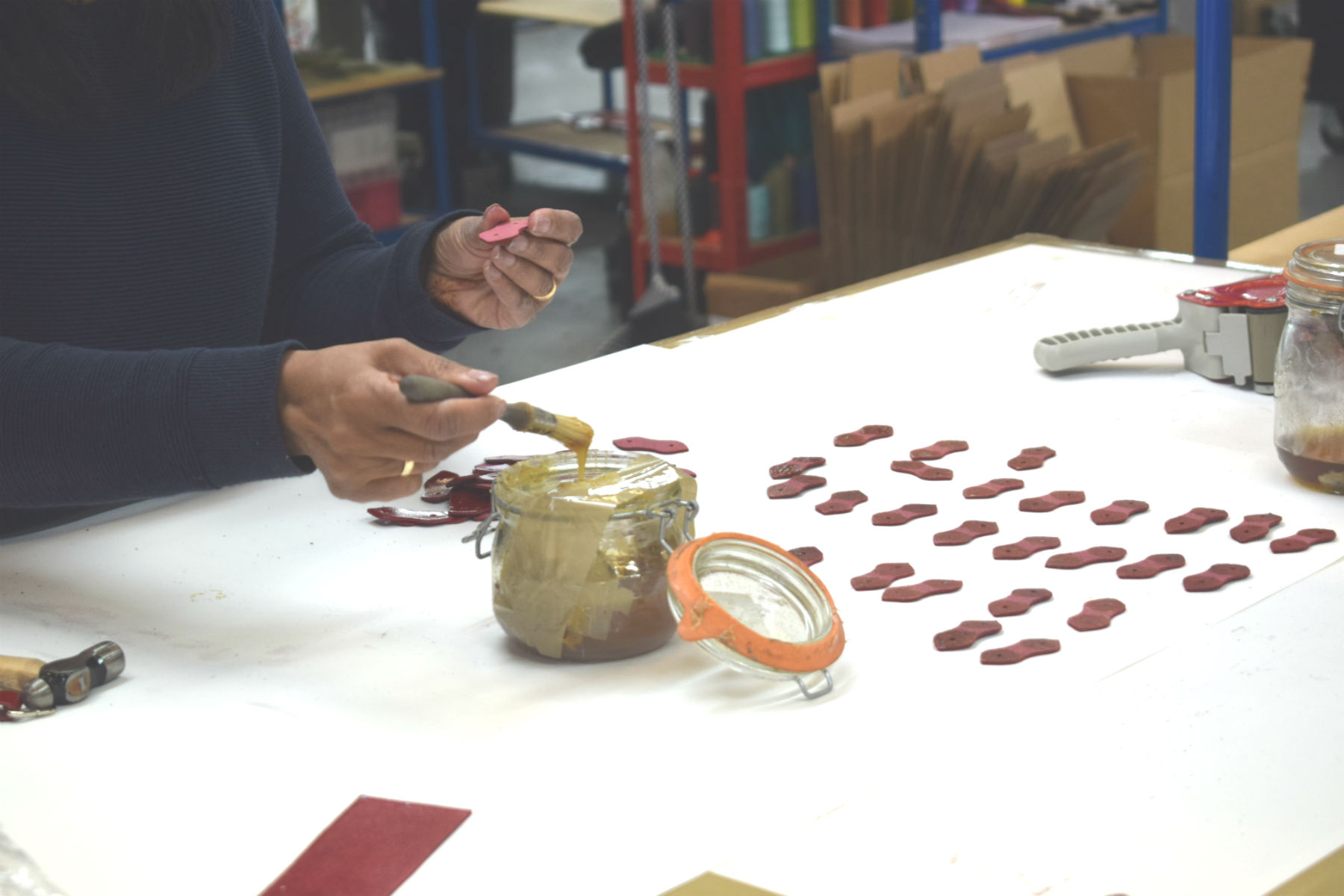 That iconic Cambridge Satchel Company logo is painstakingly pressed into the leather – the factory workers are truly perfectionists, measuring each piece of fabric to make sure the logo is in the exact same place every time. Any holes that need punching are punched – again, manually – and the leather is carefully prepped, ensuring it's ready for sewing.
Stitch & Sew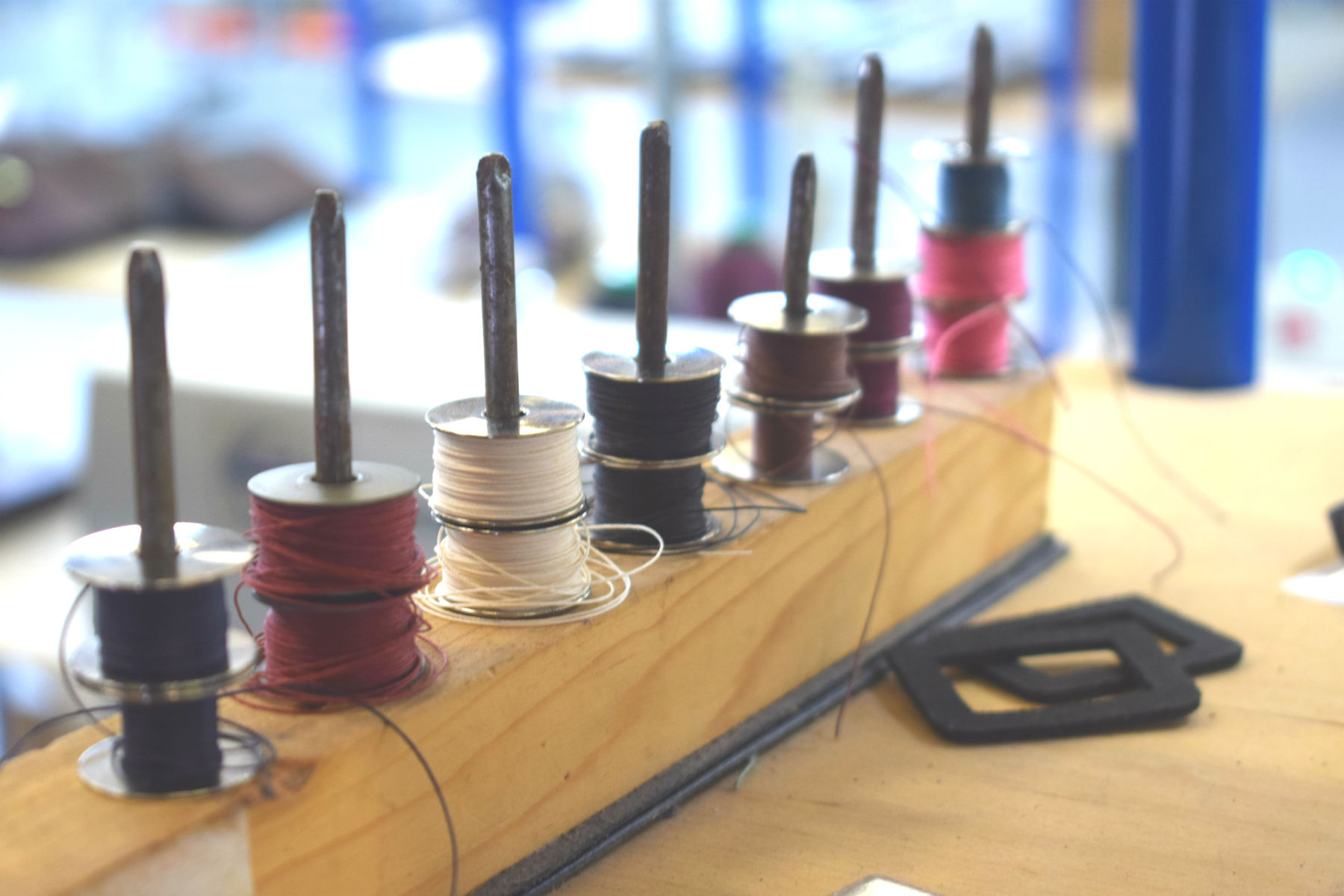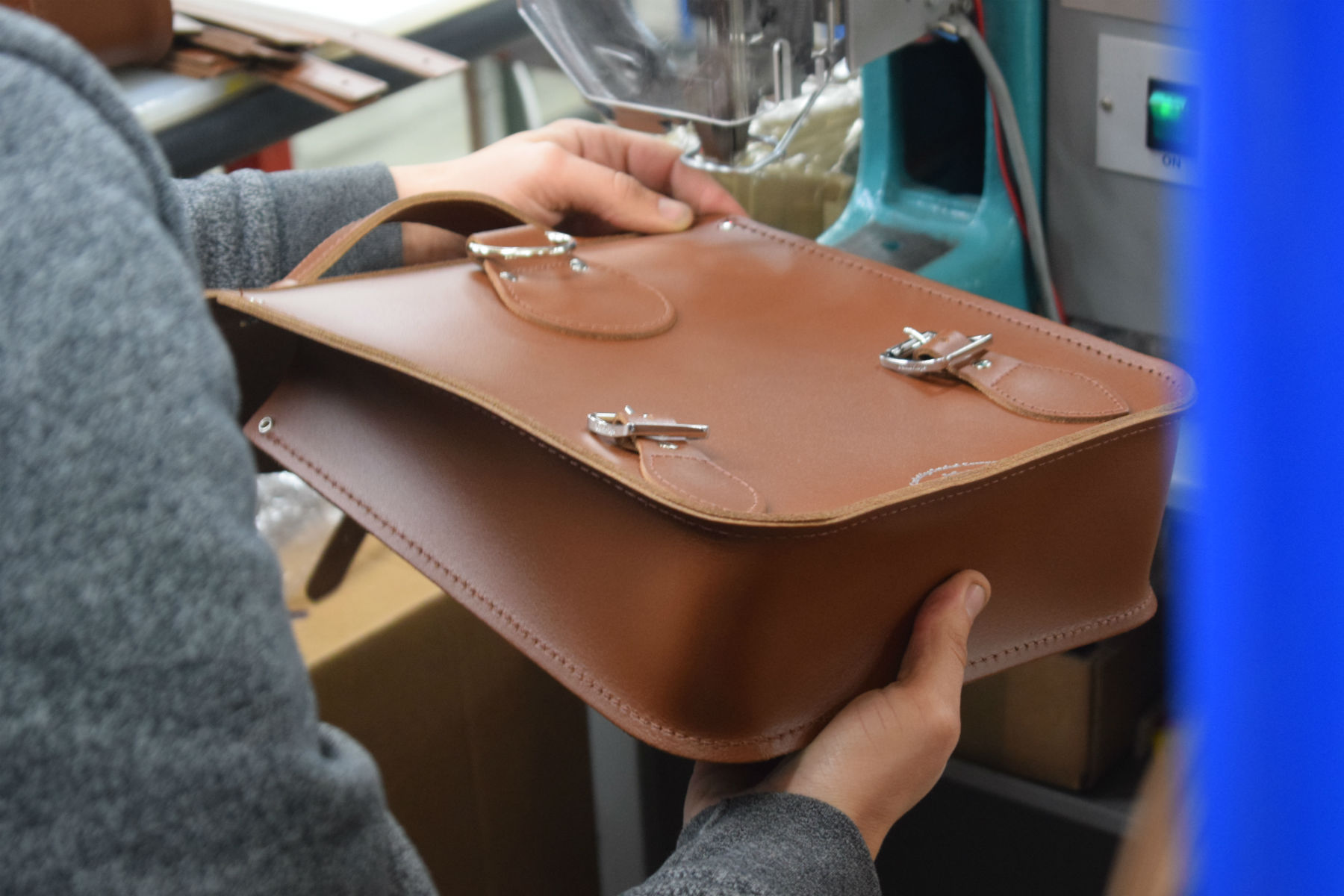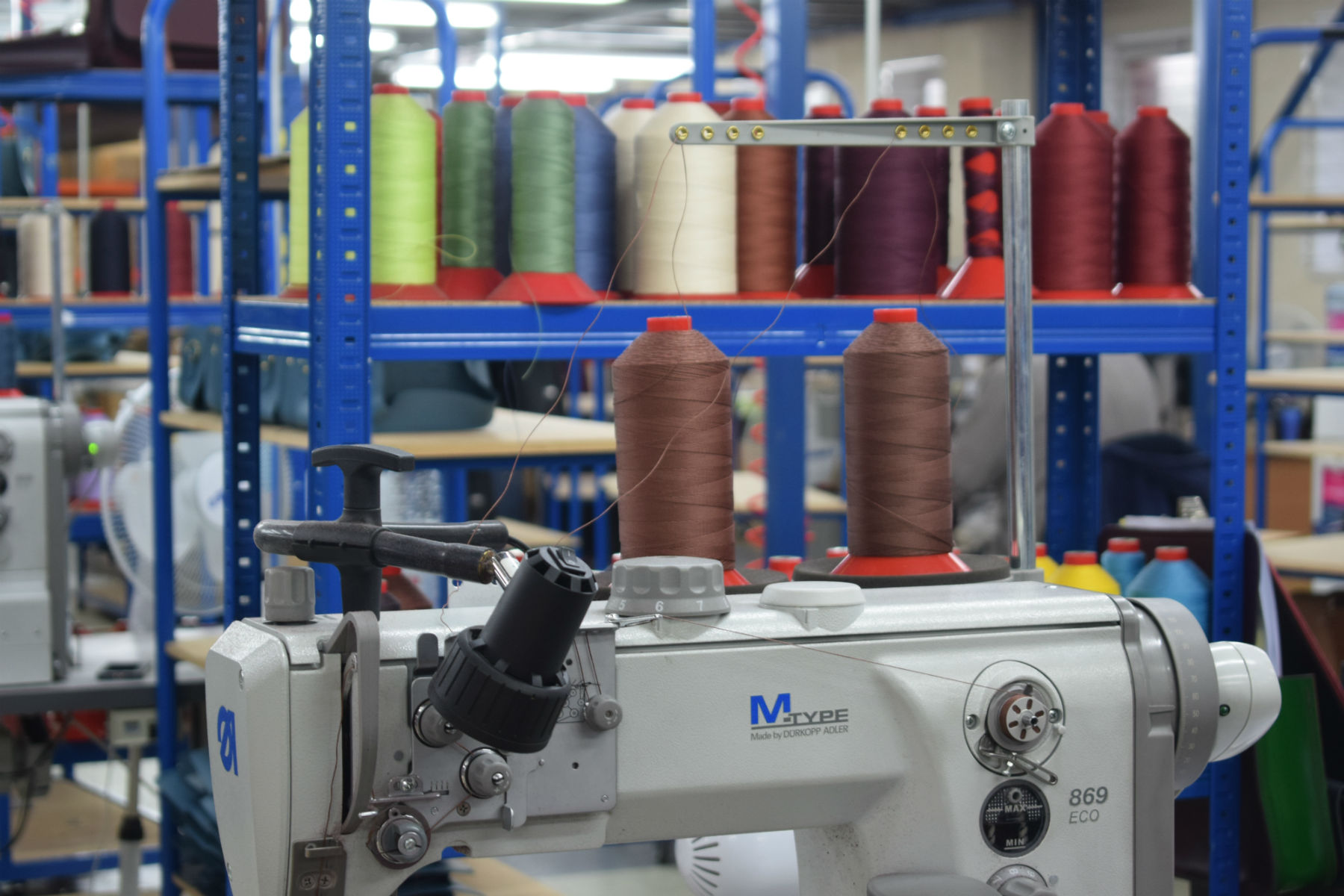 This is where the magic happens – when pieces of flat leather are transformed into a beautiful, classically-British satchel. Whether you've chosen a batchel, satchel, tote or backpack, all pieces are made in the factory one by one – it's truly amazing to see.
Finishing Touches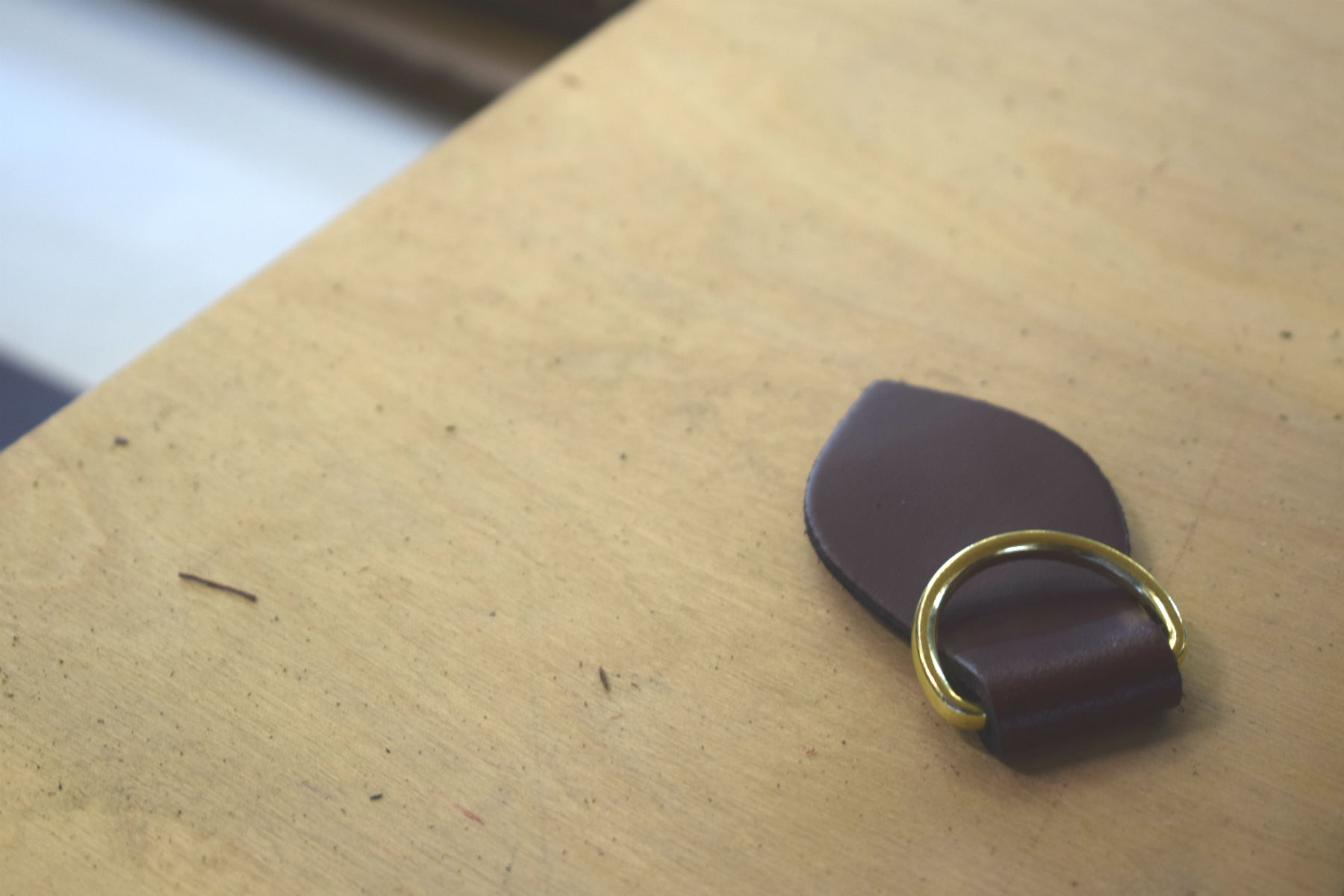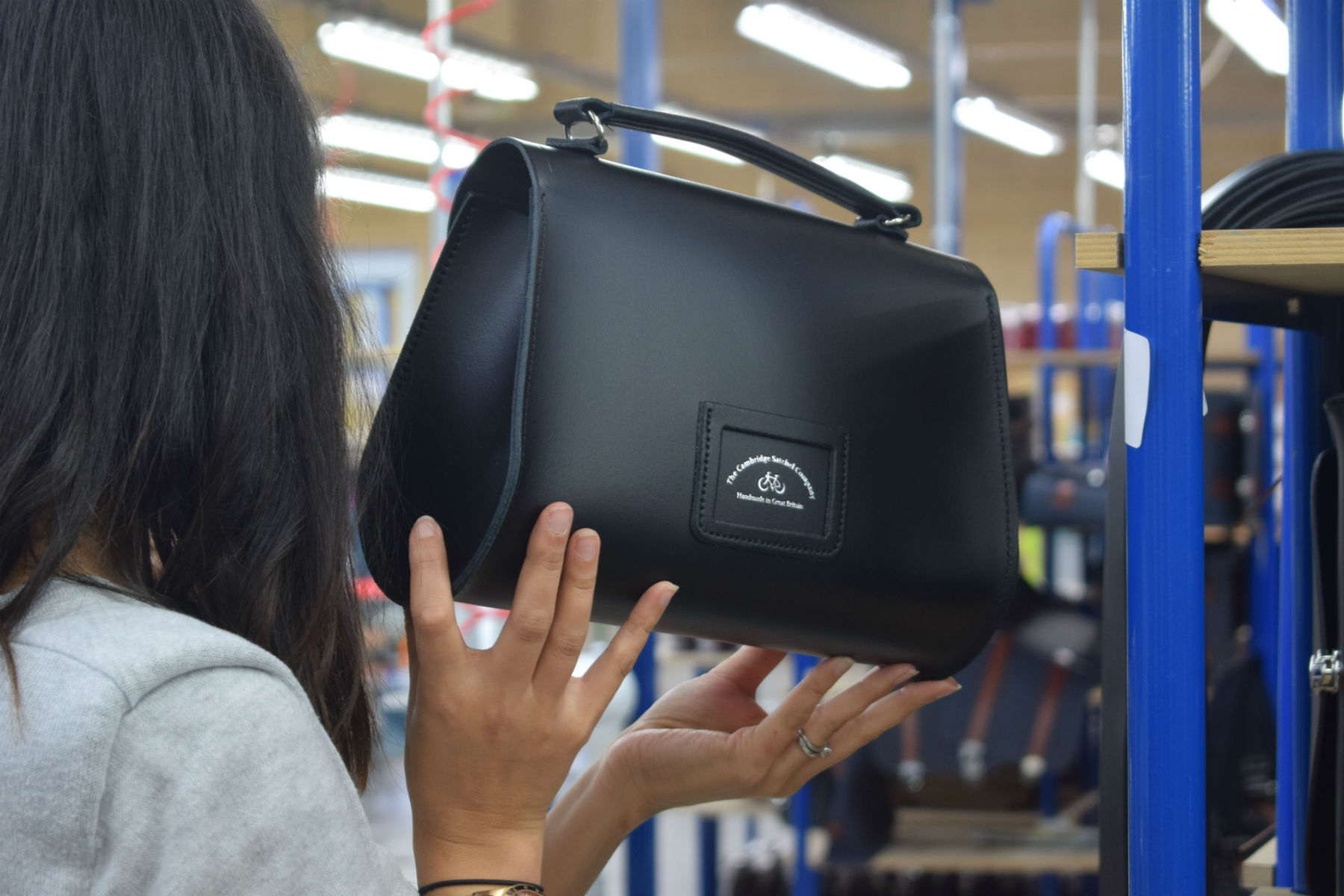 Your bag is ready to go, but it needs a final flourish. Buckles are buckled, straps are strapped and your bag is nestled inside a branded dust-bag, ready for sale – the company will emboss your bag, too, and they do that right there with a hand-operated press. It's truly a unique process, and each bag is made with care and love, right here in the UK – no wonder we're obsessed with The Cambridge Satchel Company…