The Coach Rexy has been dominating our Instagram feeds and dreams. The quirky take on classic Coach shapes is calling for us to update our collection, but the new bags, giving the brands mascot a makeover, are far more interesting than just new season colour updates.
The Coach Rexy Remix collection was premiered at the pre-fall 2019 show in Shanghai, the first show the brand had done in China and representing a huge moment for both the international brand and the Chinese fashion industry. A definite moment of cultural significance, the collection marks a merging of the brands classic American roots with the excitement of youth culture and upcoming Chinese creatives as the brand collaborated with several young Chinese artists. With each artist giving the brand's beloved T-Rex mascot Rexy an update, the collaboration sees the use of techniques that merge traditional Chinese methods with the influence of the rapidly rising streetwear and underground music scene in China. 
Offering an edgier styling into the Coach roster, we're obsessed with the Coach Rexy Remix collection and the artists behind it. Here's a brief introduction to the minds behind your new favourite bags.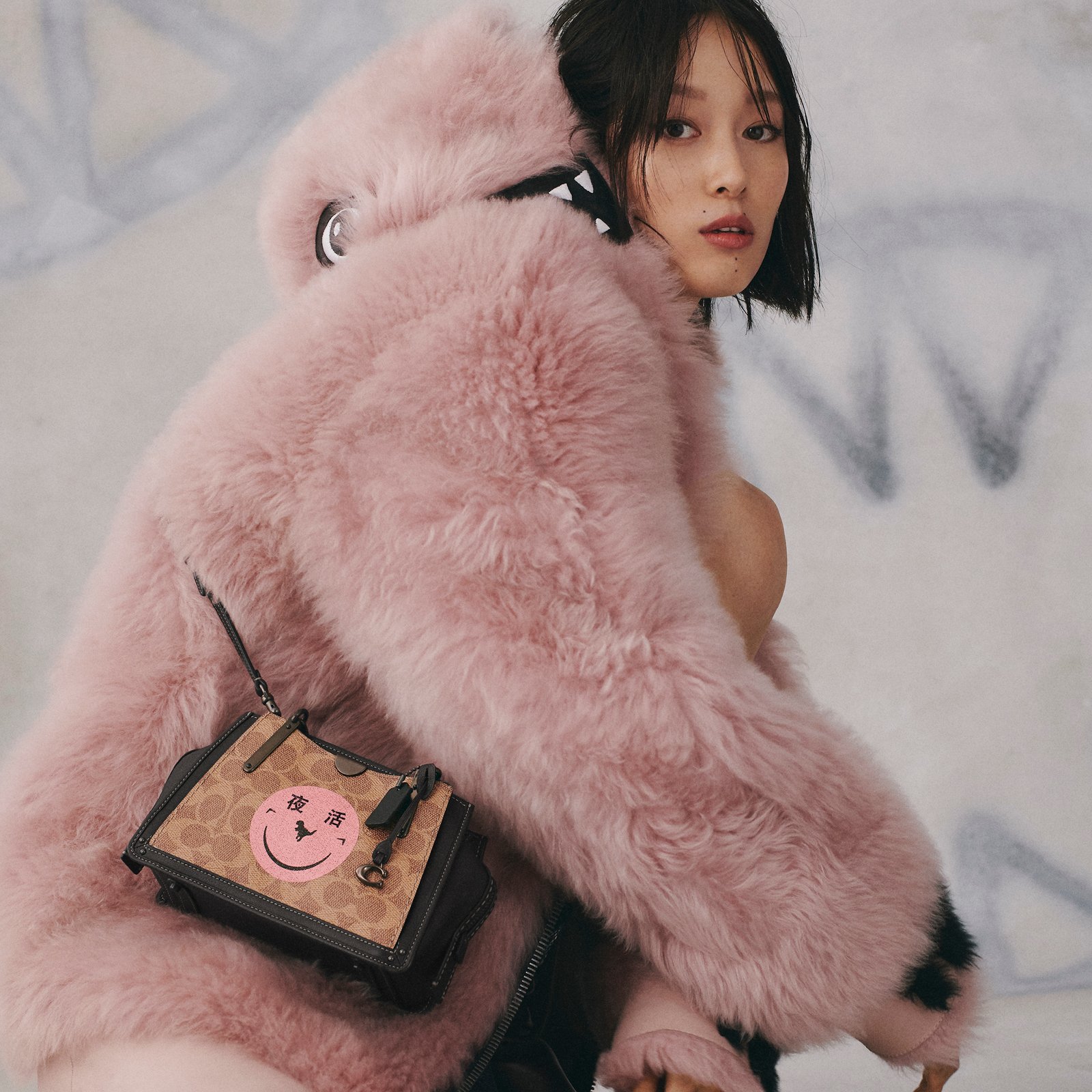 Yeti Out
Somewhere between London and China, Yeti Out are a music and apparel collective founded by twin brothers Arthur and Thomas Bray and Erisen Ali. Becoming well-known faces in the Hong Kong and Shanghai underground music scene, Yeti Out are responsible for bringing new genres and sounds to the city; hosting grime, house and techno nights to combat the mainstream pop offerings. The atmosphere of the night is transformed into their designs, creating prints that are vibrant, multi-cultural and multi-genre, reflecting the excitement of the pop-up parties they host world-wide. 
Merging 90s brit-pop symbols reflecting the Bray twins university year in Manchester, and traditional Chinese motifs representing their home cities of Hong Kong and Shanghai, their smiley Coach Rexy is calling out to be taken to the bar and beyond.