Here at MyBag HQ, we are utterly in love with Paris – and all things Parisian. With Paris Men's Fashion Week commencing on Wednesday 22nd June and an impending sense of wanderlust, we take a look at the style, culture and history of the City of Lights…
There are nearly 2000 bakeries in Paris.
With twenty arrondissements, that's roughly 100 places to grab a croissant or box of macarons per district – what diet?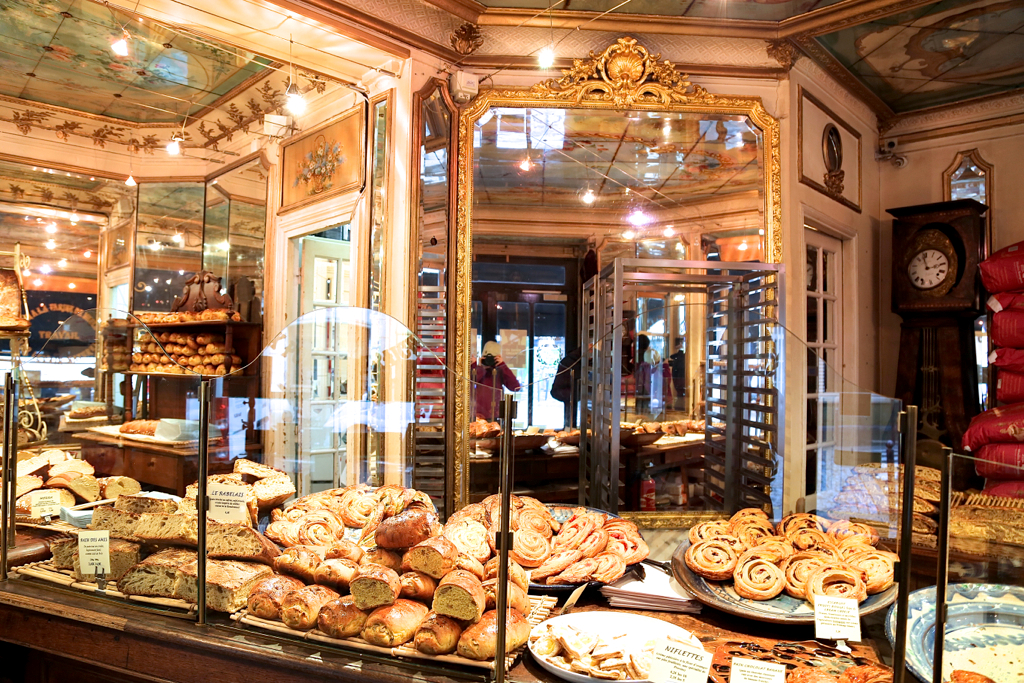 Image: Du Pain et Des Idees
We like to get our pastries and freshly baked baguettes from Du Pain et Des Idees – hailed as one of the best and most prestigious bakeries in all of Paris. From the warm and flaky classic pain au chocolat to the more adventurous lime-green matcha tea croissants, dip yours into a hot chocolate in traditional Parisian style.
Grab a croissant with…
On top of that, there's over 1000 bars to visit.
Cocktails on every corner? Yes please!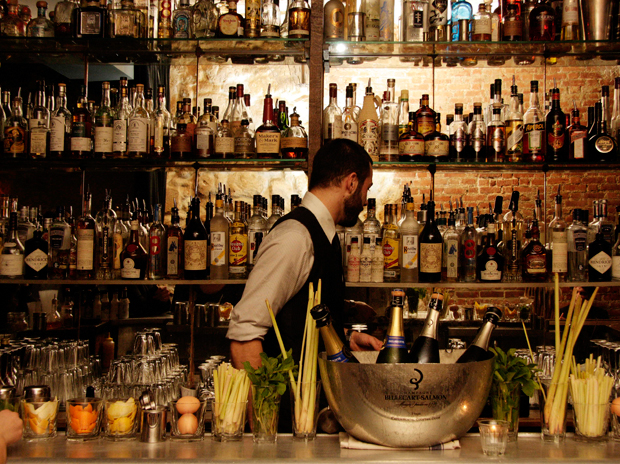 Image: Culture Divine
For some seriously stylish Parisian glamour, drop by the Experimental Cocktail Club in the Montorgueil district – with a stripped back, minimalist vibe, this modern brickwork bar is the place to be seen after dark!
Sip a cocktail with…
Paris is the one of the most visited cities in the world. Mon dieu!
As of February 2016, Paris boasted 15.2 million visitors per year…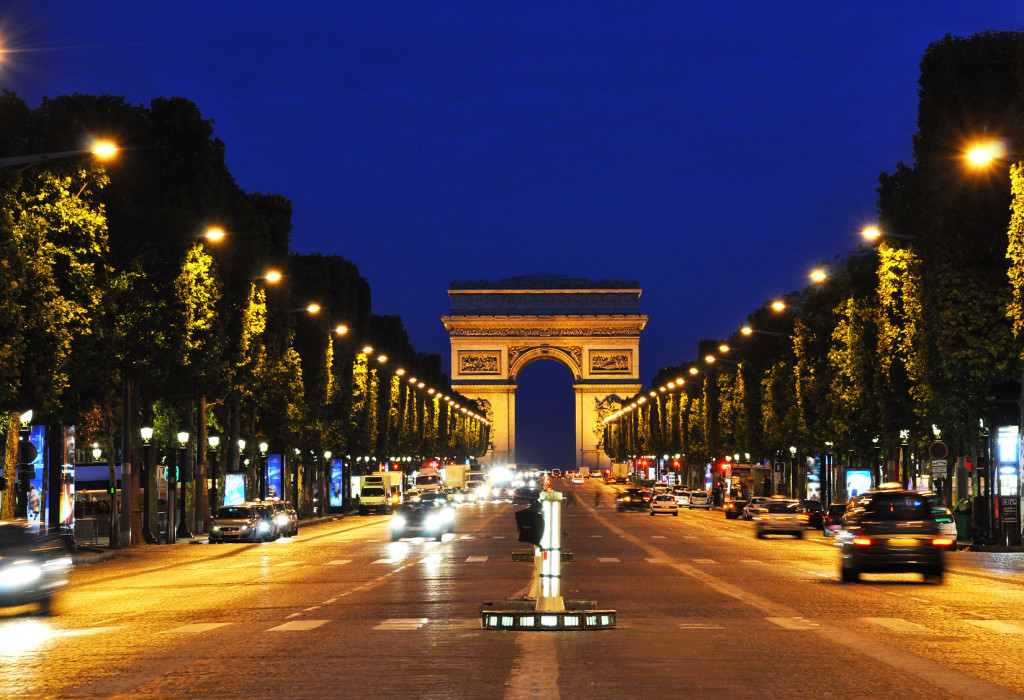 Image: House Beautiful
It's obvious why Paris is one of the most popular tourist destinations in the world (often battling with London annually for the top spot) – there's so much to see, do and experience, it can be overwhelming. Must-sees? The Eiffel Tower, the Louvre, Arc de Triomphe, Champs-Elysees, Notre Dame, Sacre-Coeur…
Sightsee with…
Love dogs? There are more puppies in Paris than children!
Woof in French? Ouah, ouah!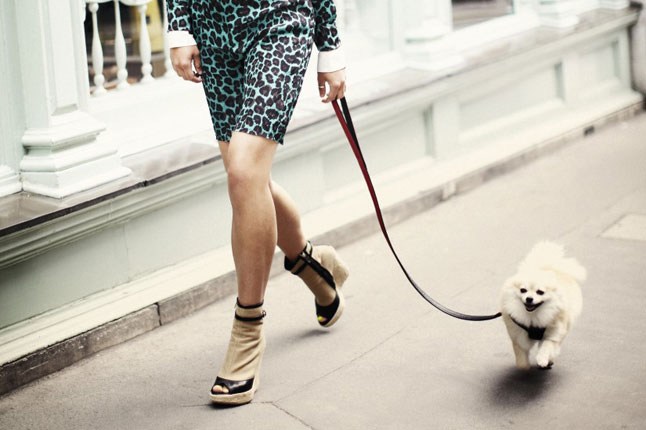 Image: CN Traveller
Paris is home to 300,000 dogs (give or take a poodle or two), which is more than the total number of enfants. Whilst there are no dog parks in Paris, the Luxembourg Gardens and Champ de Mars make ideal spots to walk your furry companions – the views aren't too bad, either!
Walk your dog with…
Paris is called the City of Light because of the intellectuals that live there…
…not because of the illuminations from the Eiffel Tower.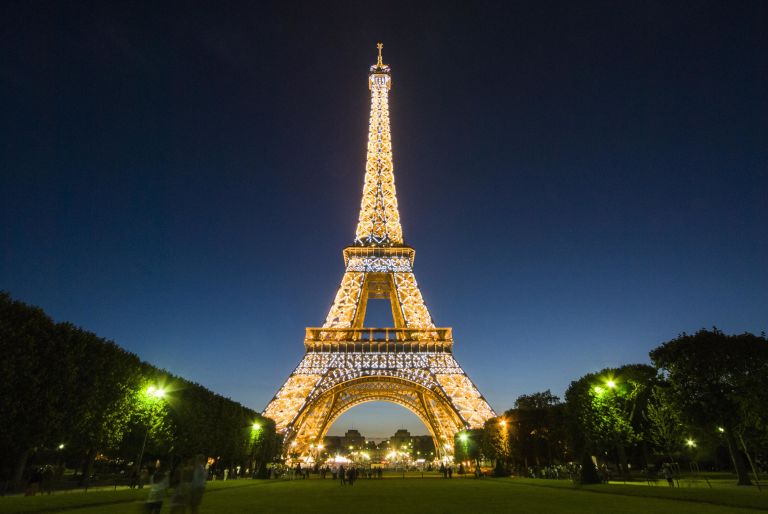 Image: Untapped Cities
Whilst you'd assume 'City of Light' is referring to the glittering lights beaming out from the various landmarks, you'd be wrong! It's no secret that Paris draws people in, and that includes writers, artists, fashion designers, academics, great thinkers and philosophers – the shining lights of the city itself.
Feel inspired with…