Here at MyBag, we're fairly certain that brunch is – by far – the best meal of the day. Whilst we're all for some traditional smashed avo on rye, we're currently on the hunt for some unusual breakfast spots that blow a bog-standard brunch out of the water…
If you're looking for a quirky take on eggs, or pancakes with a twist, look no further: we've got the definitive guide to the most unusual brunches in the UK. From DIY Bloody Mary stations to salted caramel and doughnut freakshakes, here are some of our favourite twisted brunch haunts…
Black Milk Cereal Dive
Manchester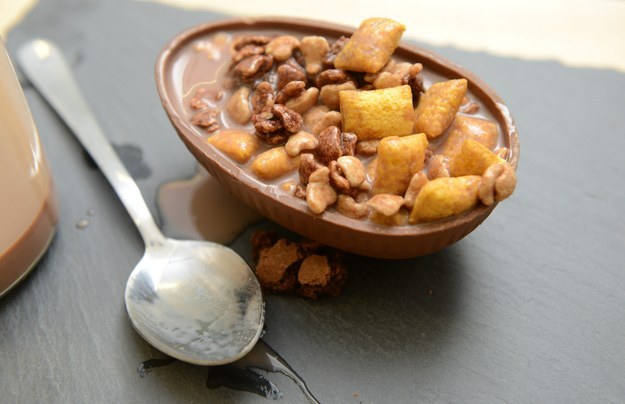 Tell soggy cornflakes to take a hike: cereal's been given a badass makeover thanks to Black Milk in Manchester. There's not a Cheerio in sight here: instead, eat your calorific concoctions from edible chocolate bowls, and descend into a sugar coma thanks to the Reeses Nutcracker bowl (Reeses puffs, peanut butter, banana milk and caramel sauce), the My Little Pony In Space bowl (Trix, Ricicles, Froot Loops, strawberry milk and marshmallows) or the Om Nom Nom bowl (Cookie Crisp, Hershey's, Oreos, fudge milk and whipped cream). Need something to wash down your breakfast? We recommend a High Rise Shake, loaded up with homemade cheesecakes, brownies and cookies…
London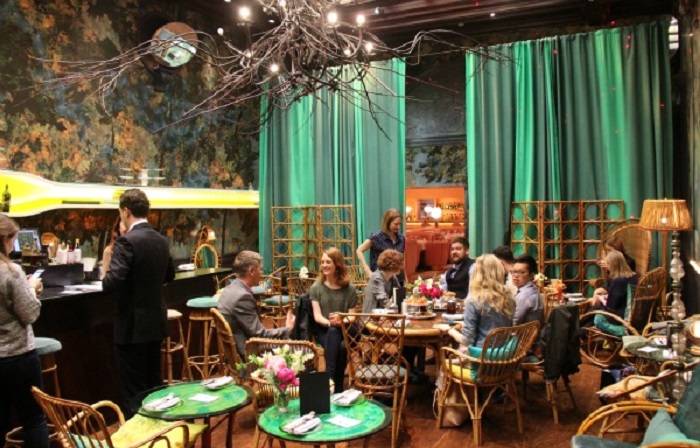 Search Instagram for #SketchLondon, and it's easy to see why the who's-who of fashion, blogging, music and art love this unique restaurant and bar. Whilst the bubblegum-pink décor of The Gallery is perfect for afternoon tea, The Parlour – with Louis XV armchairs and seductive red lighting – is the place to be for brunch. On the menu, there's porridge with coconut milk and caramelised bananas; pancakes with grapefruit jelly; granola topped with pumpkin ice-cream; poached eggs with crab remoulade; and chorizo and roast pepper fondue. Hungry yet?
London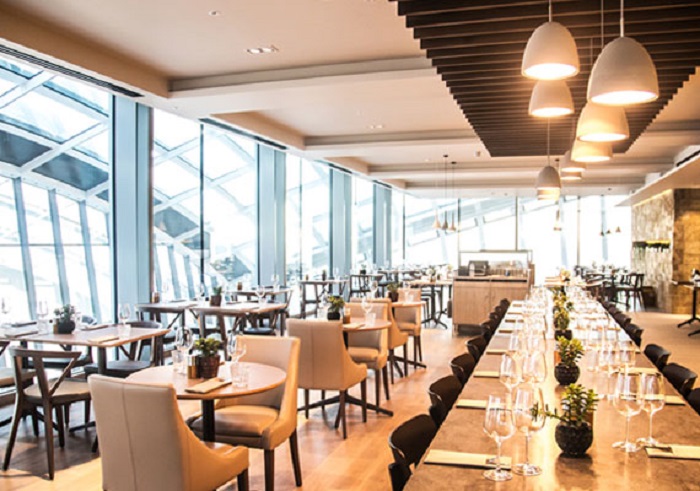 Way up high on level 36 of The Sky Garden, the Darwin Brasserie overlooks the Thames and boasts breath-taking views of London. Brunch Darwin-style consists of unlimited Bloody Marys, macaroon-topped freakshakes and truffle and parmesan fries – if you've got room post full English, indulge in some of the vanilla custard doughnuts or a slice of the moreish banoffee pie.
TriBeCa
Glasgow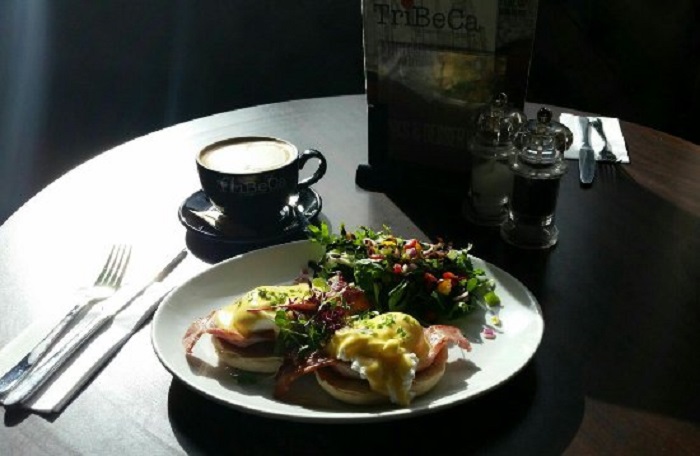 Expecting to see a New York taxi parked in a Glasgow street? No, us neither; but that's what you get at TriBeCa Bar and Grill – a real taste of NYC in Scotland. Their brunch menu is big on flavour and even bigger on portions: we're eyeing up the vanilla frosted French toast, the haggis fritters and the kaleslaw – not all together, though.
London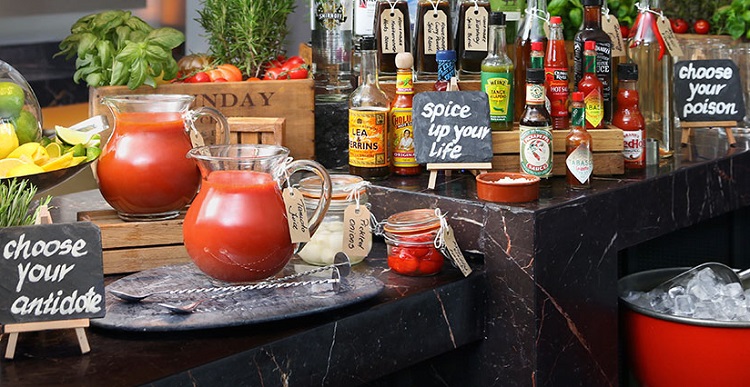 The Andaz Hotel at Liverpool Street has the perfect brunch for those who enjoy a leisurely start to the day: the bottomless boozy brunch. With an interactive Bloody Mary station where you can build your own, we're torn between the Spitalditch Benedict (poached eggs topped with BBQ pulled pork and sriracha hot sauce), the crispy potato and chorizo hash, and the dressed crab club sandwich. Decisions, decisions…
Manchester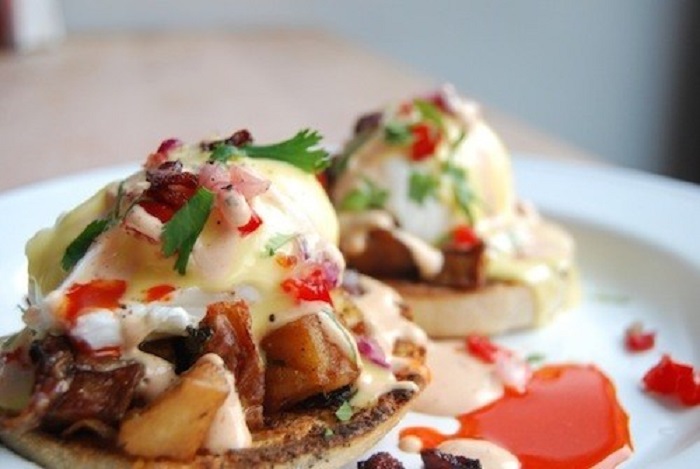 Home Sweet Home Manchester is all about generous helping of tasty, gooey, all-American comfort food: you certainly won't leave this kitsch diner feeling hungry. Start with a Nutella toasted marshmallow shake, and follow with a plate of Sun Devil Scrambler (house hash with scrambled egg, spicy sausage and chipotle sour cream), Eggs Cali (smoked salmon, avocado, peppers, onions and coriander on an English muffin) or Waffle Fried Chicken (waffles, house friend chicken, bacon and syrup) – yes please…
Leeds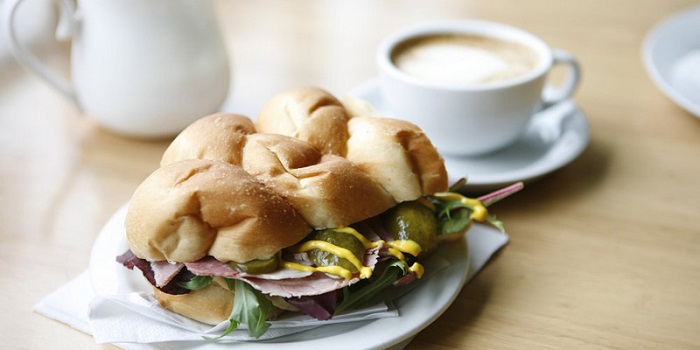 The Greedy Pig: where the name is a forecast of what's to come, thanks to their hearty brunch menu. Hailed as one of the best places to grab breakfast in Leeds, The Greedy Pig menu is not for the faint-hearted: there's buttermilk fried chicken with fluffy, melt-in-the-mouth pancakes, mushrooms on toast with pickled walnuts, pesto and ricotta, and – of course – Yorkshire sausages and thick-cut bacon featuring in their Full English.
A fabulous brunch needs a fabulous handbag: take a look at what's new in at MyBag here.
Images property of Sky Garden, UK Top Brunch, Northern Quarter Manchester, Tea Time In Wonderland, TripAdvisor, Buzzfeed