This week, some of the most fashionable people on the planet descended on Manhattan to attend New York Fashion Week: Men.  New York is one of MyBag's favourite places: a melting pot of fashion, culture, food and art, New York City is our spiritual home…
If you're lucky enough to be heading to the Big Apple anytime soon, you're bound to be checking out the attractions and must-see places in the city that never sleeps. Traditional travel guides will be suggesting all the typical places (Statue of Liberty, Empire State Building, Central Park), and whilst they're all fabulous days out, we like to think a little more outside the box. Discover some of our favourite kooky and quirky NYC destinations below…
Koneko | Clinton Street, New York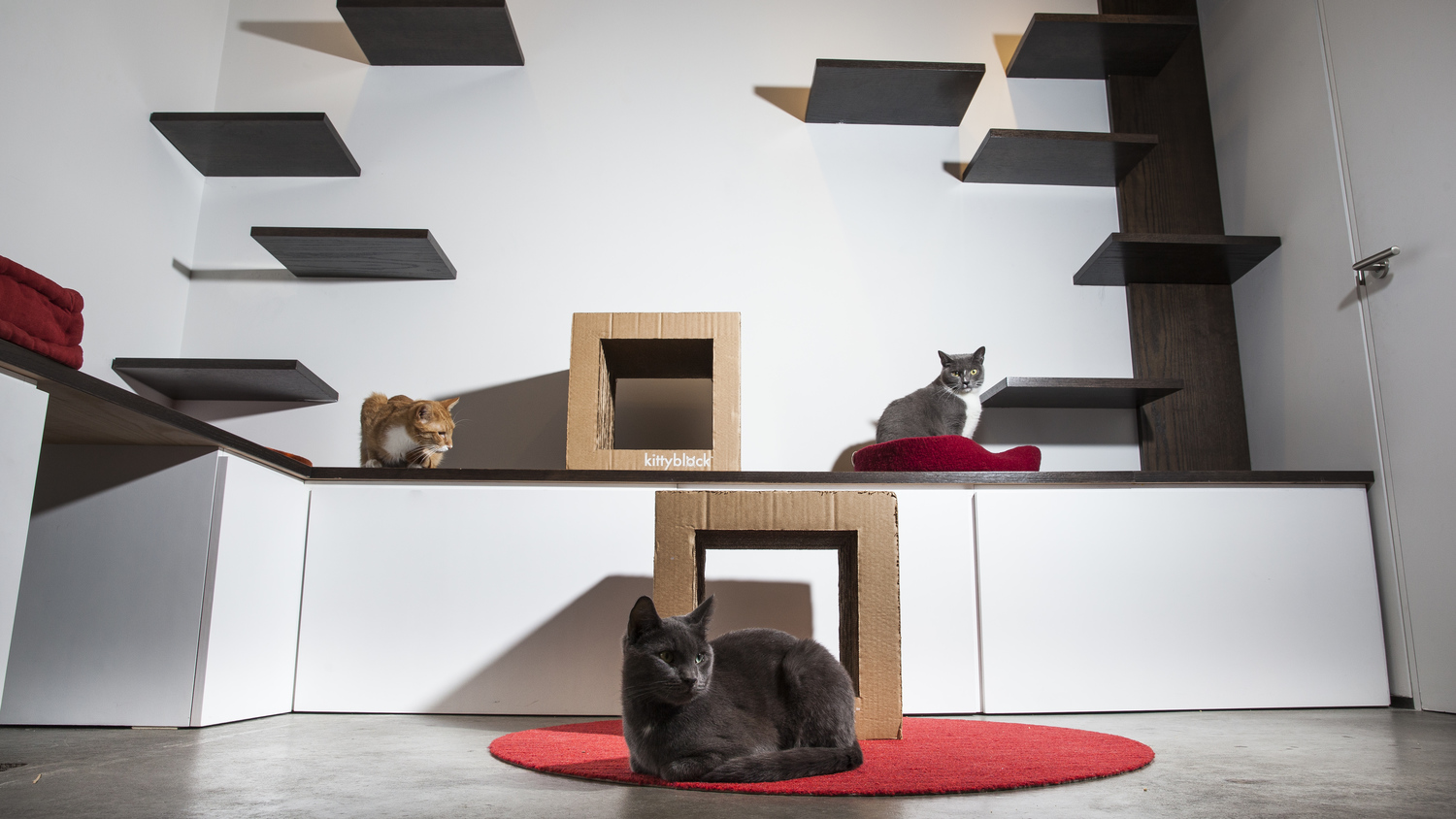 Image: Koneko
What do you get when you cross French-Japanese fusion pastries with a shedload of kittens? A Manhattan cat café, of course.
Located on the Lower East Side, Japanese inspired Koneko is home to an array of cuddly felines, who will sit at your feet whilst you enjoy a pot of freshly brewed coffee – or a cup of sake, if you're feeling daring. With the phrase 'koneko' meaning 'kitten' in Japanese, the décor and premise of the café-cum-bar is that of a traditional oriental cat café; dedicated to finding loving homes for the rescued cats of New York, Koneko is the purr-fect place to unwind after a day of sightseeing.
Dylan's Candy Bar | Third Avenue, New York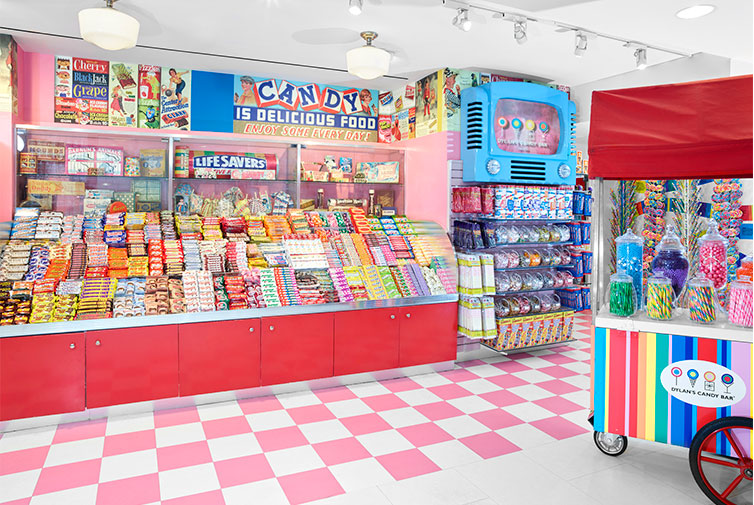 Image: Dylan's Candy Bar
Sweetie lovers, rejoice: Dylan's Candy Bar is here to fulfil all your candy cravings.
With three floors of deliciousness, Dylan's Candy Bar is a bubblegum-sweet explosion of colour and creativity. With every type of candy, chocolate and sweet treat you could possibly be after all under one roof, there's a café and even a licensed bar on the premises.
Then She Fell | Maujer Street, Brooklyn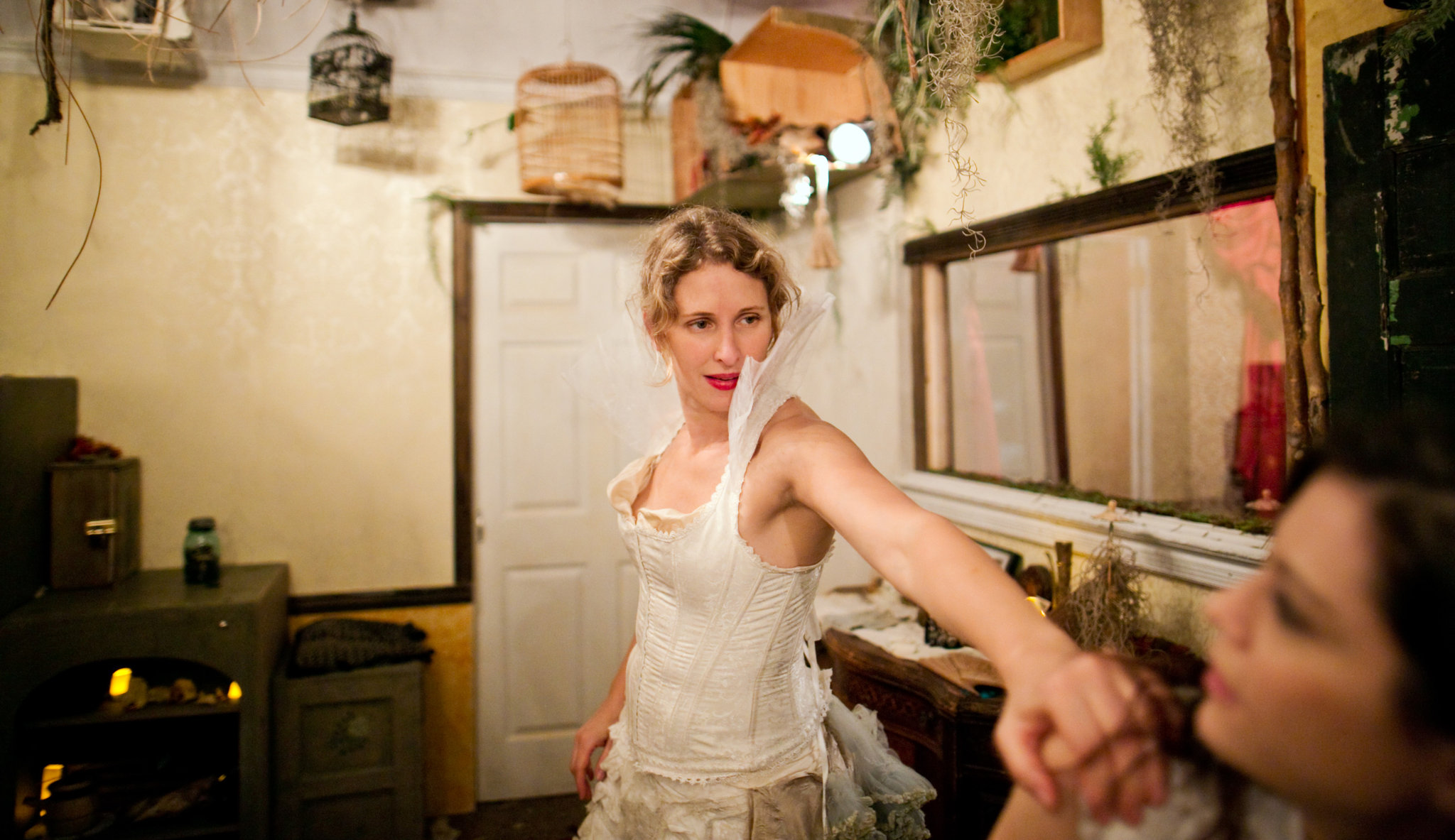 Image: NY Times
A little dark, somewhat edgy and fully immersive, Then She Fell is a theatrical experience like no other. Based on the writings and life of author Lewis Carroll, 15 audience members a time are invited into an 19th century psych ward (eek) to explore a host of weird and wonderful rooms, with an extremely Alice-in-Wonderland-esque vibe. Intrigued? You should be: this is an event shrouded in mystery, so it's imperative you experience it for yourself.
Coney Island | Surf Avenue, Brooklyn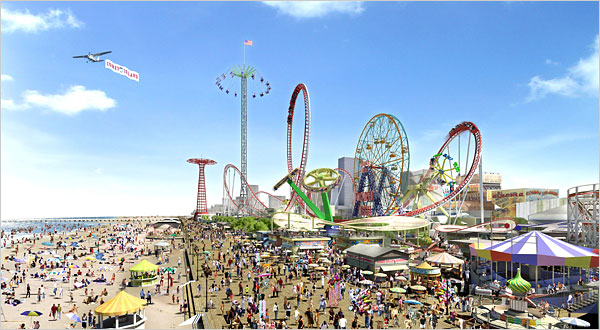 Image: NY Times
Utterly weird and totally wonderful, Coney Island is the bizarre jewel in the Brooklyn crown…
Home of the Mermaid Parade and a contortionist sideshow, Coney Island is notorious for being the home of the hotdog. Need more incentive to visit? Make sure to check out the Congress of Curious People, or get wristbands to try out the Luna Park rides.
The Back Room | Norfolk Street, New York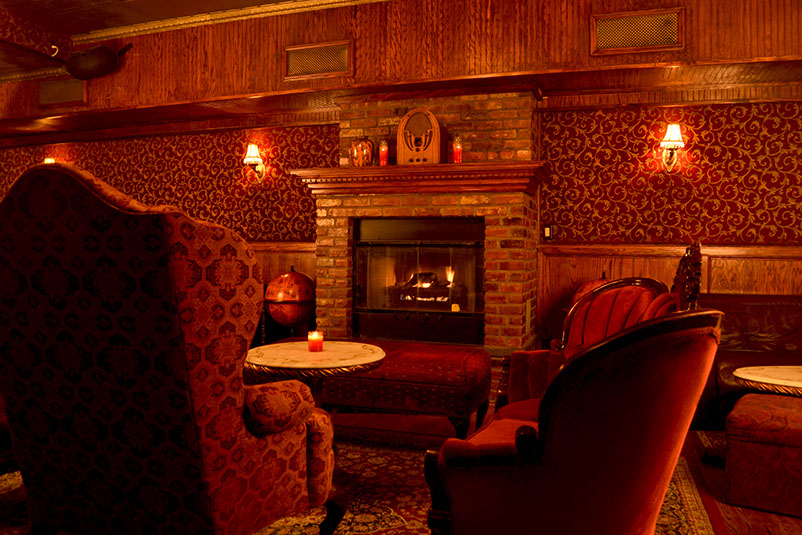 Image: Back Room NYC
Deep in the underbelly of Manahattan lies The Back Room: one of only two original NYC speakeasies, this hidden-from-sight bar was actually in operation during Prohibition. Opened in the height of the Roaring Twenties and still located behind a secret door, The Back Room serves cocktails and beer in teacups and was once the watering hole for numerous notorious gangsters.
Looking for some designer accessories inspired by the Big Apple? Take a look at these luxury pieces from the hottest New York brands.