Here at MyBag, we love to wholeheartedly embrace the new trends of the season – however outrageous or extreme they may be. 2016 has proven to be particularly fashion forward, with several notable styles and designs cropping up in every self-respecting fashionista's wardrobe, and we can't wait to see what we'll be lusting after next season.
However, some of the most on-trend wardrobe staples of 2016 are also the most awkward to wear during the day to day (off the shoulder tops, we're looking at you.) If you've fallen victim to the lure of the ripped jean, backless flat and perspex bootie, only to regret it later, you're not alone…
We take a look over some of 2016's most impractical trends – how many of these pieces do you own?
Bardot Tops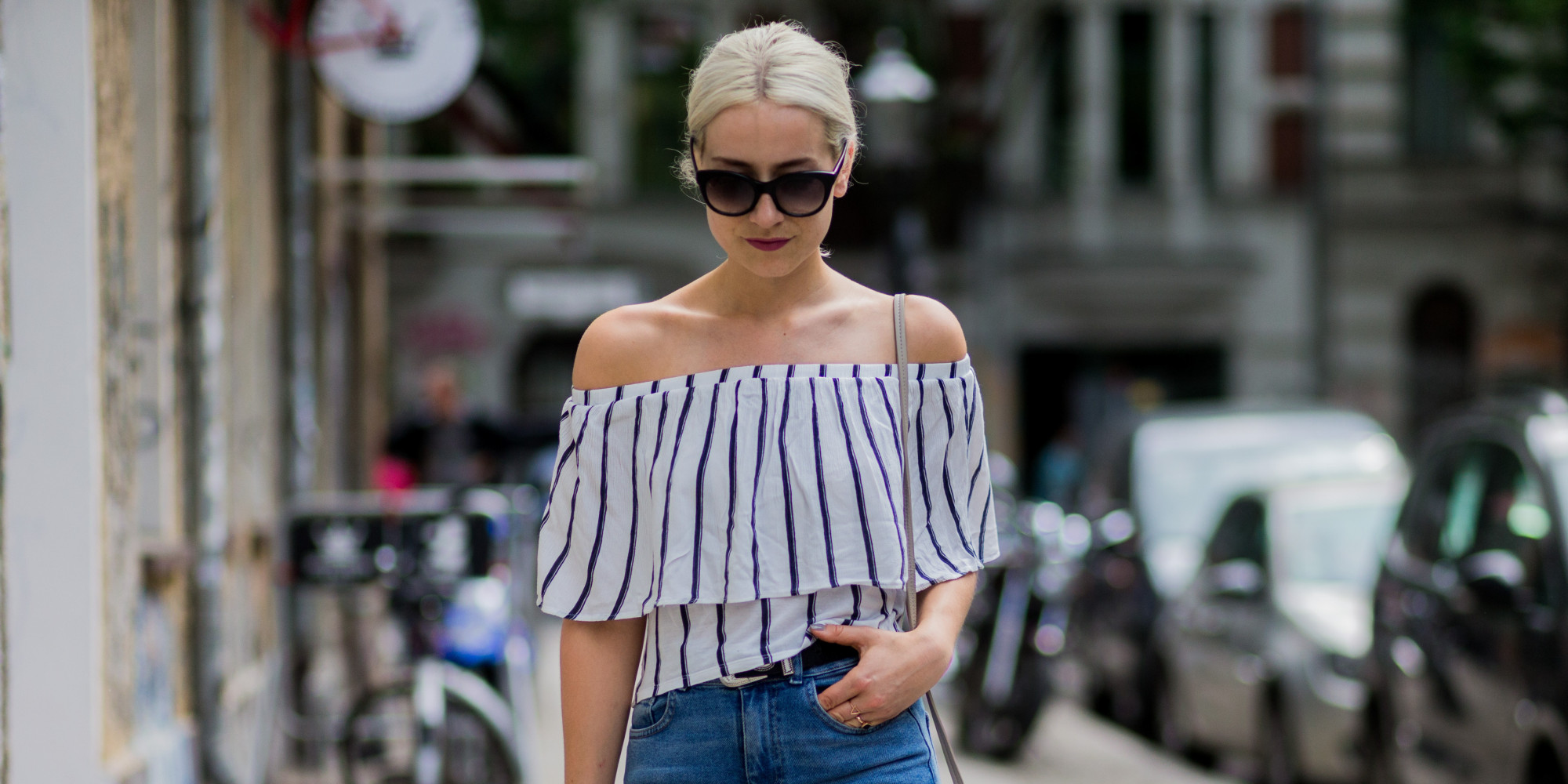 Need something from a high shelf? Want to tie your hair into a ponytail, or just generally lift your arms above waist height? Well, tough. One of the hottest looks of summer so far, we've still not figured out how to move around –  without committing a serious fashion faux pas – whilst wearing a bardot neckline. (On the plus side, off the shoulder designs are super flattering: you'll look cute regardless.)
Coat Slinging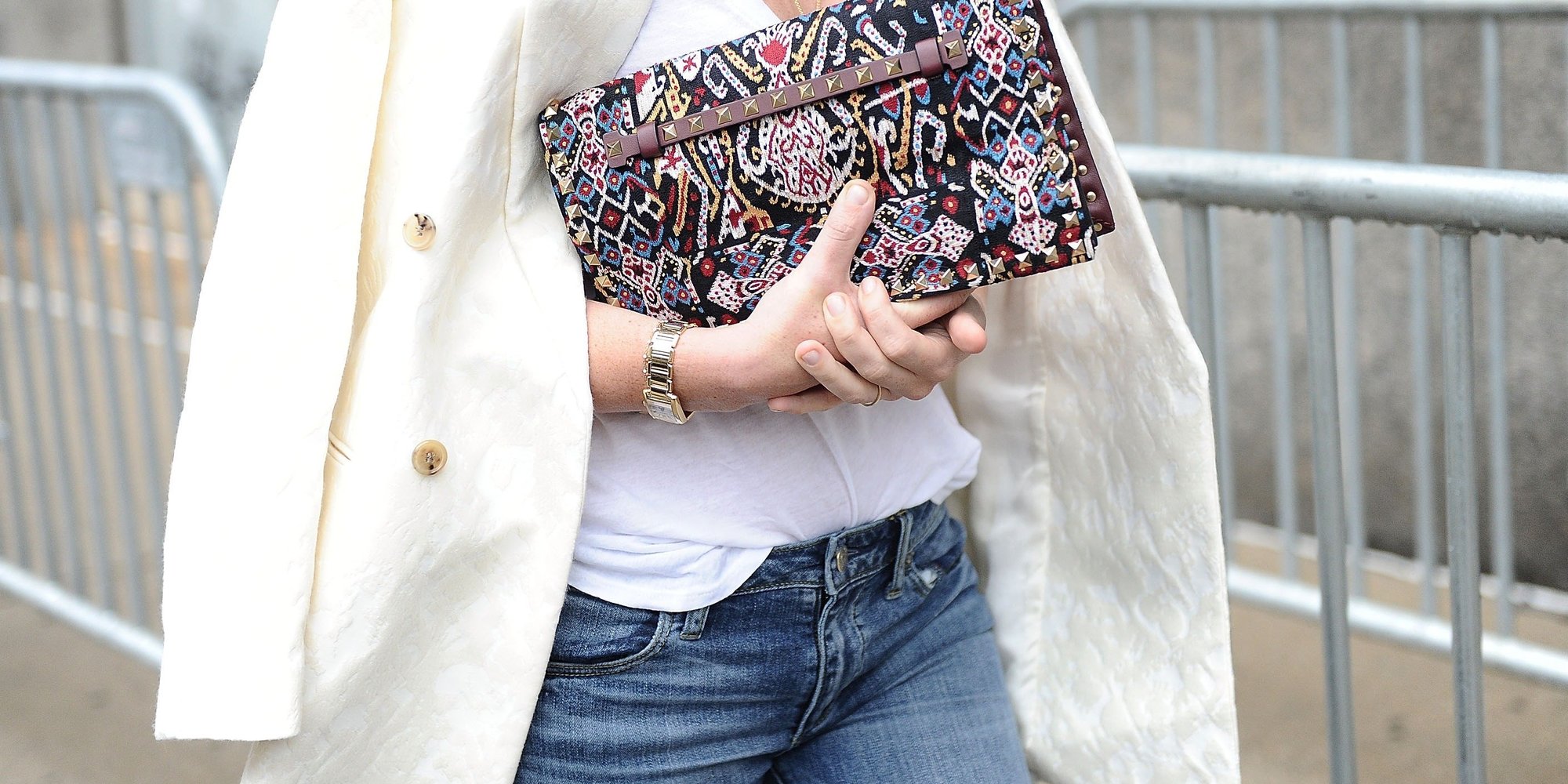 Sounds weird, looks fabulous: coat slinging is the art of casually tossing your jacket across your shoulders, à la Harry Potter's Quidditch cape. Whilst this looks achingly chic in principle, the execution of coat slinging is rarely seamless: any exaggerated movements (or, you know, gentle breezes) threaten to dislodge your blazer from your shoulders in the blink of an eye.  A logistical nightmare.
Bell Sleeves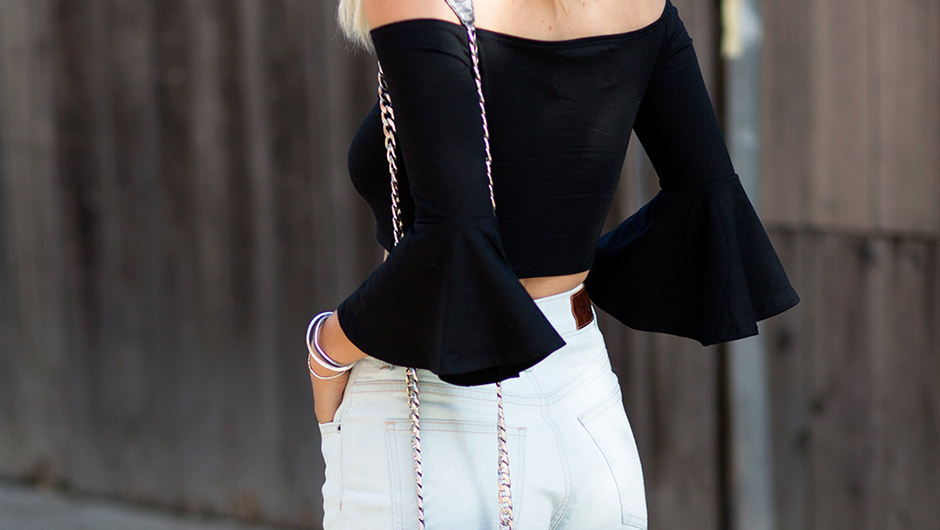 Thanks to the Scandi style influence filtering over from Copenhagen Fashion Week, bell sleeves are suddenly having a moment in the sun. Whilst we love the statement silhouette of a wide, flared sleeve, they become somewhat problematic when reaching over the gravy boat at Sunday dinner.  Plus, if not styled properly, you can risk looking a little Merlin-esque – definitely not the look we were going for.
Backless Shoes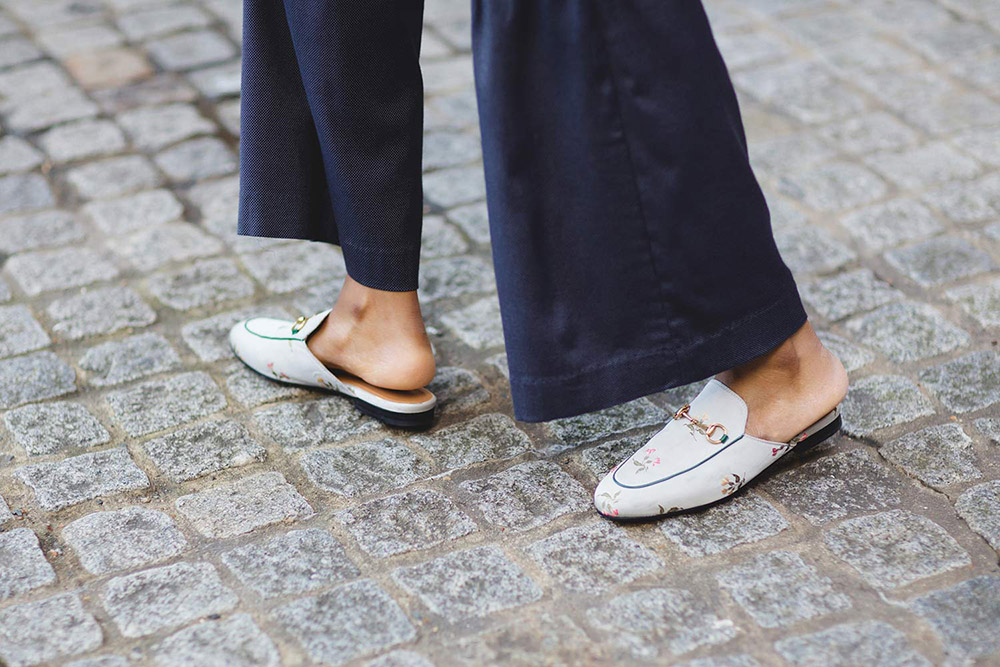 AKA slippers for the daytime. How can people walk in these without a) kicking them off, or b) breaking their necks? It remains a mystery to us.
Perspex Boots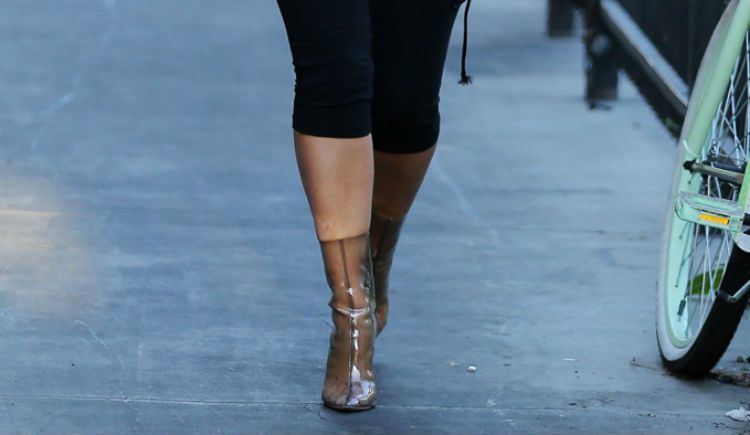 Celebrities love them, bloggers love them – and we love them too. Sort of. However, after about five minutes of sporting your see-through booties, you'll undoubtedly encounter swollen toes, steamed-up shoes and  slippery soles: there's nowhere to hide with Perspex.
Ripped Jeans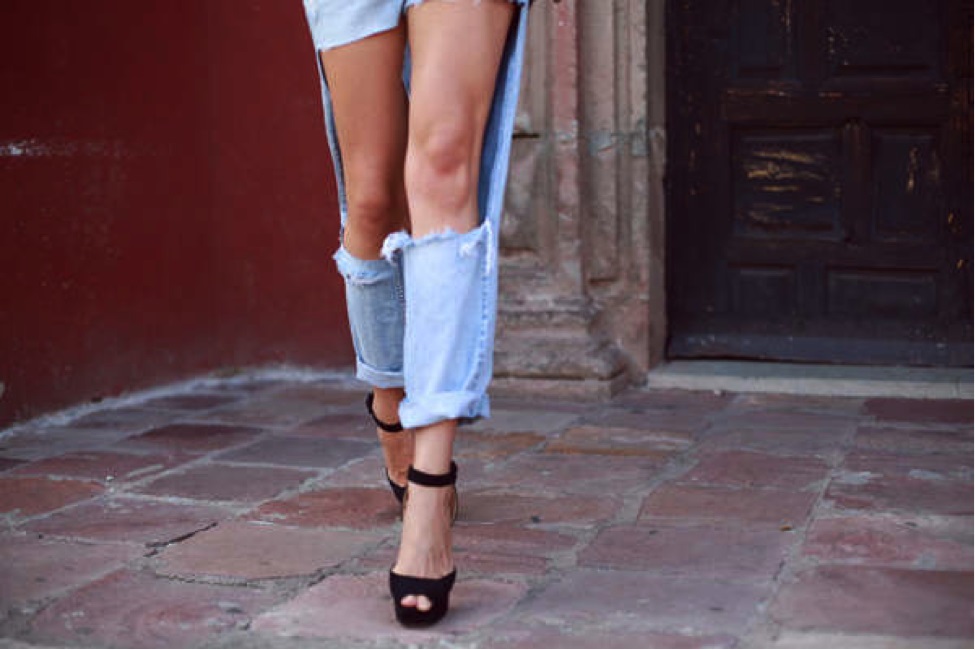 There's a special place in our hearts for ripped jeans – until ripped turns to ruined. Small tears can often manifest into full leg splits, and don't even get us started on the foot-through-the-knee drama when trying to wriggle into them…
Backwards Shirts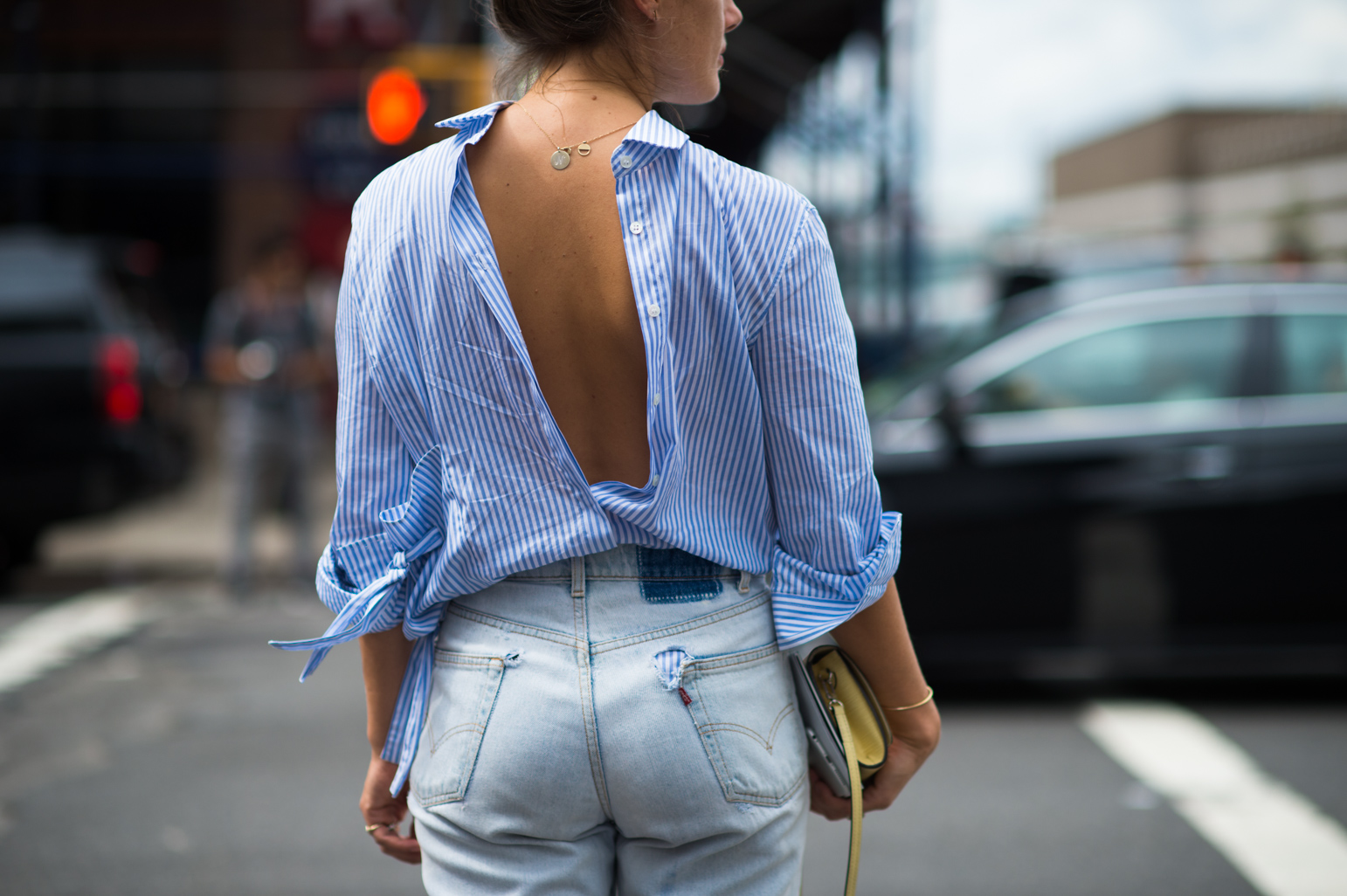 Have you ever spied your favourite white shirt hanging in the wardrobe, and thought: what about wearing it backwards? Probably not. Wearing blouses and oversized shirts back to front was a sudden – and alarming – trend during London Fashion Week this year, making the fashion pack look as if they'd put their Dad's pyjamas on, by mistake, after a few too many glasses of champagne. Oops.
Fed up trying to style all these tricky trends? We feel you. Just remember, handbags are never impractical – shop new in here, with some of our favourite picks below…