Noted as an influencer favourite, Núnoo bags have been spotted on the shoulders of Instagram most influential fashion bloggers. Appearing on many news feeds, they're popularity has rocketed since their establishment in 2015. As the brainchild of Danish sisters Pia Silfren-Jenson and Naja Silfren, their slouchy bags and designs encompass their beliefs, values and personal styles.
MyBag spoke to the creators themselves to discuss their influencer fan base, designs and brand values…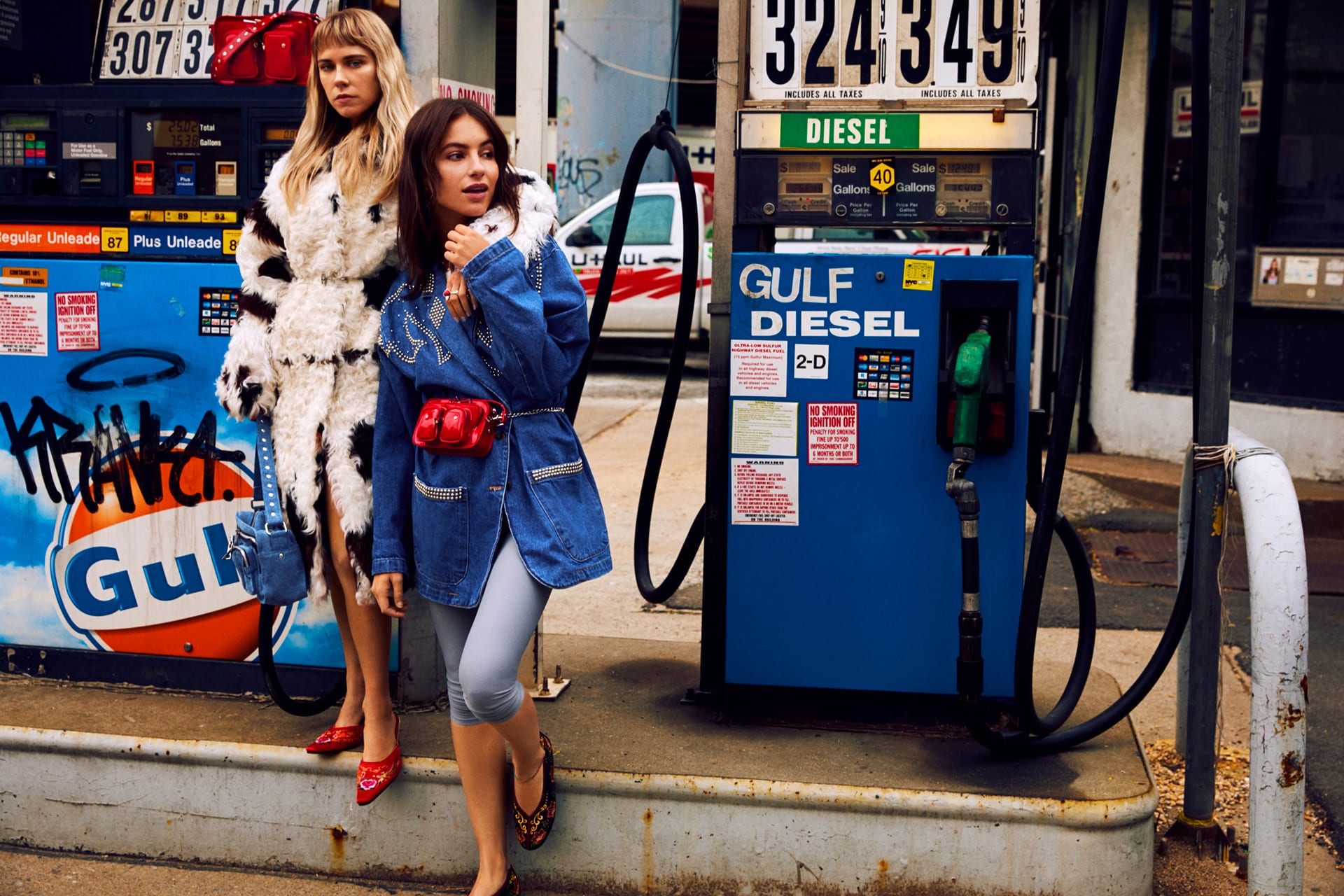 What is the meaning behind the brand name Núnoo?
Núnoo means the sense of a baby in Greenlandic. Our mother is originally from Greenland and she always called my sister (Naja) Núnoo. To us the word Núnoo is associated with a lot of good things and it made perfect sense to call our brand something we both liked.
Where do you take your inspiration from for the designs of your bags?
Our latest SS19 campaign takes places in the streets of New York City, starring cool IT-girls Courtney Trop and Lizzie Van Der Ligt. Locations such as Chinatown and Times Square bring an international vibe to the campaign and the brand. The 'colorful universe' theme fits perfectly with the bags which, besides the classic leather and suede, comes in materials such as nylon, lacquer, plastic and corduroy. We travel around the world and find inspiration from culture, art and the streets. Women dress differently all over the world and we love looking at people and getting inspired from the different styles.
We have noticed your bags on the shoulders of many well-known influencers, who would you most like to see wearing your bags?
Everytime someone wears a Núnoo bag we feel so happy. We look up to a lot of these girls and we love the way each person can style their own bag. When Pandora Sykes was wearing Núnoo we had to pinch ourselves. Of course we have a secret list with women who we dream about wearing Núnoo. Leandra Cohen, Camille Charriere and Pernille Theisbæk being just a few of them…
What is your favourite style from the collection hosted on My Bag?
It must be our favourite style Ellie, named after the cutest little office puppy. It has quickly become one of our bestsellers and it's available in both leather, suede, corduroy, denim and hair-on leopard print.