As we wave goodbye to fashion month, we're still reeling from some of the weird and wonderful looks that we spotted on the catwalks the world over; from clown-inspired makeup to embellished Crocs (just why?), the SS17 trends were some of the wackiest yet.
There's been a shift of late in the fashion world: more and more designers are realising that consumers are increasingly interested in ready to wear pieces – rather than crazy, over-the-top couture. However, there was still a host of trends sashaying down the runway that left us rather baffled – and wondering quite how we could emulate that in real life…
If you're feeling inspired – but a bit in the dark – by the dramatic designs of fashion month, MyBag is here for you. We take a look at some of the most avant garde, wait-what-that's-crazy, OMG trends of the SS17 previews, and give you some tips on rocking them in reality – even if you're not a model or strutting your stuff on the runway…
Pyjama Style | Marques'Almeida SS17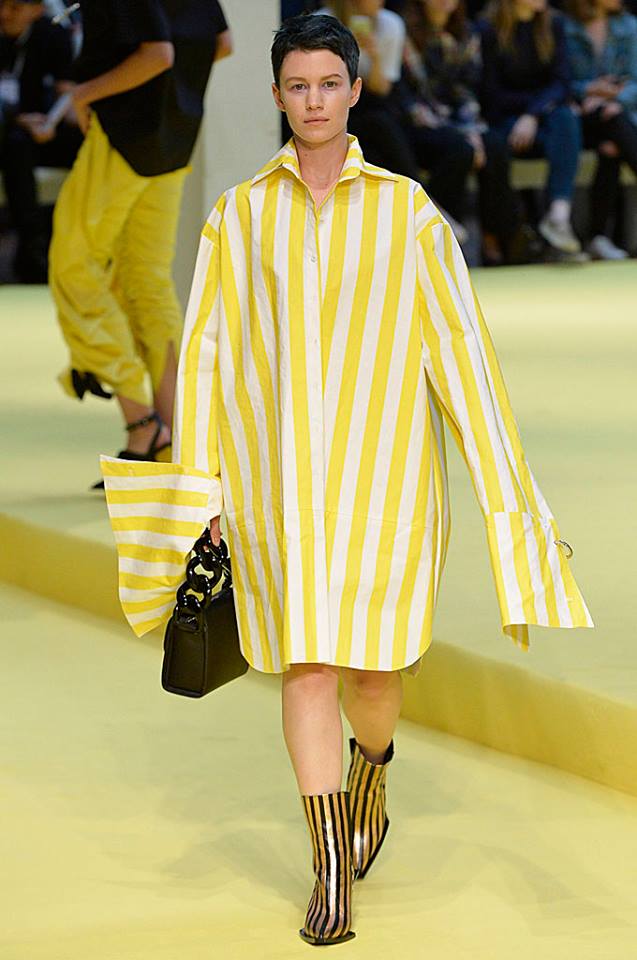 If we could, we'd probably wear pyjamas all the time. (No judgement, please.) Luckily, this seems to be a popular opinion, as several designers played up to the stripes and oversized stereotype of jammies this season: we were especially crushing on this bananas-in-pyjamas look from Marques'Almeida. For the everyday, however, this look is probably a little extreme: instead of canary yellow stripes head to toe, choose a lighter shade and wear tucked into black culottes or cigarette pants.