It's safe to say that social media is one of the most influential and well-established media platforms ever. It's estimated that nearly 3 billion people actively use social media networks and websites, with these numbers only increasing on an annual basis – there have been over 200 million more users in 2016 than in 2015*. That's 200 million more dog-face-filter Snapchats, and 200 million more #selfie Instagram posts…
If you're one of those people who are permanently attached to their phone, you may have a not-so-healthy obsession with social media – how many of these can you identify with?
1. You've got your 'refresh cycle' down to a T.
Refresh Facebook. Refresh Snapchat. Refresh Instagram. Repeat.
2. Bedtime is not bedtime: it's scrolling time.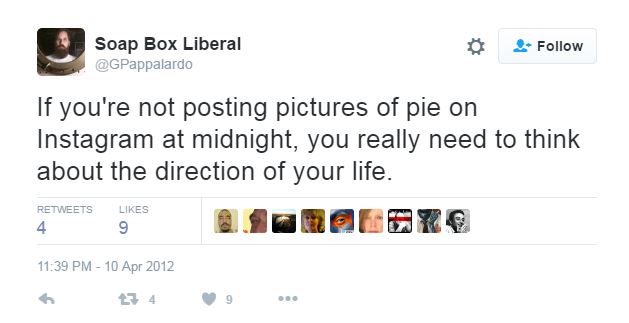 Twitter: @gpapplardo
Your eyes may be drooping, but you likes are booming.