Coach handbags are here to stay, with their quality craftsmanship and signature designs they're a staple for every girls handbag collection. With a rich history dating back to 1941, Coach has evolved throughout the decades and can be instantly recognised by the labels logo and classic styles. Sitting within the brands portfolio of ready to wear accessories, fashion and footwear, Coach handbags offer us affordable luxury to suit our every handbag need. Not only does the brand excel in their core collections with the likes of the lust worthy Coach Tabby and Coach Hutton handbags, but they're an advocate for teaming up with like minded labels on creative collaborations. From Disney to Jlo here are the best five Coach collaborations.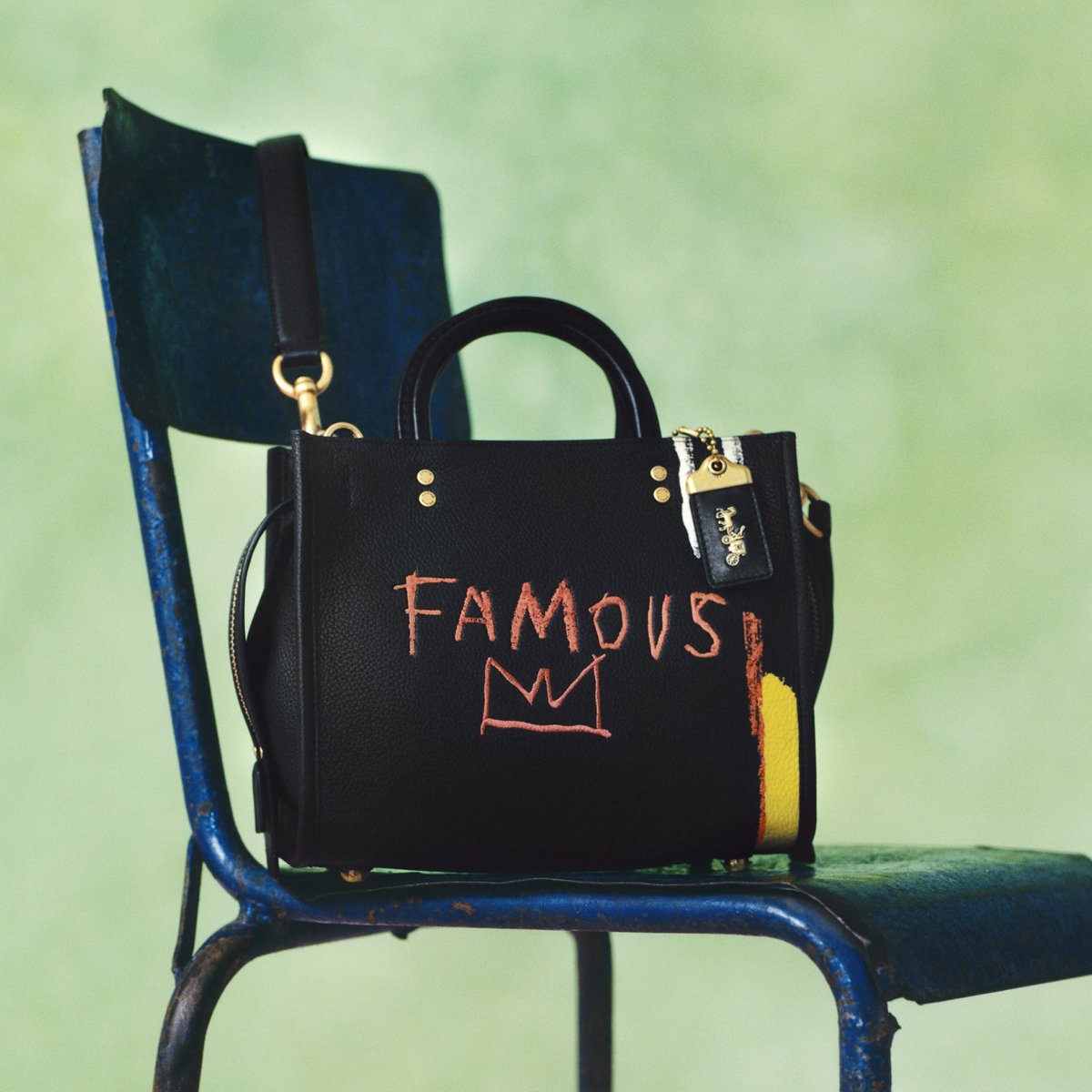 #1 Coach x Jean Michel Basquiat
First up is the Coach x Jean Michel Basquiat collaboration. Making a statement with his neo expressionist art, Basquiat has gone down in the history books. Since his passing Basquiat's infamous art has gone on to feature on some of fashion's most established brands including Dr. Martens, Wacko Maria and Uniqlo to name a few. Starting his career in the 70's creating graffiti art in the lower east side of Manhattan, Jean Michel built up his reputation and after a decade started to exhibit his work in galleries internationally. With heavy influence from 70's punk and hip hop culture he was known for his signature abstract style and use of dichotomies in his work. Basquiat left a rich archive of his work after his passing in 1988, which has allowed his art to stay alive in the decades that preceded him. The Coach x Jean Michel Basquiat collection brings two iconic designers together for a collection of signature shapes with an urban edge.
#2 Coach x Disney
Two of our favourite things, handbags and Disney! A winning combination from the off, Coach's collaboration with Disney brought our favourite characters including Dumbo, Thumper and the 101 Dalmations back into our wardrobes. Combining premium leather, classic Coach styles and Disney graphics the collaboration was the epitome of luxury nostalgia.