The Coachella Valley Music and Arts Festival – or, to the veterans of the festival, simply 'Coachella' – is a Californian festival held annually in the Colorado Desert. Renowned for being fashion-forward and with a celebrity following, Coachella is not just a festival – it's a place to see and be seen.
Follow our five simple rules to ensure your time at Coachella is as seamless as possible…
Pack Light
Whilst Coachella is arguably the most stylish of festivals, it's not the time for a bulky suitcase. Instead, make use of a weekend bag or backpack – so you're not dragging your luggage across the fields.
Standout Sunnies
Sunglasses are a must at Coachella – the brighter, bolder and jazzier the better. Statement frames are the way to be noticed amongst the crowds, so make sure to nab yourself a pair of standout designer sunglasses as soon as possible.
Mini is More
Don't be lugging a colossal handbag around Coachella with you; you need something small, lightweight and preferably with a cross-body strap for ease of use – keep the size mini, too, and make sure you're only taking the absolute essentials with you.
Sunshine Safety
Held in the Colorado desert, Coachella is certainly a sun-baked affair. Stay safe in the sunshine and make sure you bring a hat or cover-up for the hottest parts of the day – there's a fine line between all-over tan, and all-over burn…
Trend Alert
Coachella is the place to rock the latest trends, so make sure you're paying homage to those festival must-haves: fringing, vibrant candy colours, and statement accessories are the only way to survive Coachella in style.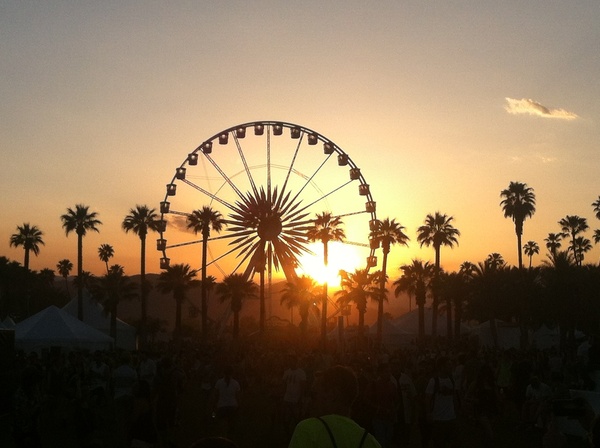 Images: Festival Snobs