With the festival calendar kicking off over the pond, the Coachella inspiration is giving us all the outfit inspo we need this summer. From double denim looks, bright-coloured cowboy hats and lots of sequins, we are all looking to inject some fun into our festival wardrobes.
Scrolling for hours through the looks, it's clear we're still making up for those covid summers lost with bold colours and joy-inducing outfits still taking centre stage. Here's our rundown of the best Coachella outfits…
Doesn't this shimmery co-ord catch your eye with those statement-feathered earrings? Nailing her Coachella looks this year, this day 1 is our standout favourite!
We are obsessed with this bohemian look from Jilly, with the statement heart necklace and rucksack. Head to her handle to see all of her super cute looks this year!
Giving us Mad Max vibes we love Leonie Hanne's princess warrior look! Looking so sleek in the sunshine with her chain body and face armour.
Loving her low-key looks this year, from loungewear-inspired mini sets to bomber jackets and cargo trousers. Here is our fave look from Emma Leger this year!
Who doesn't love a sequin bralet? Looking ultra-cute with a Fenty oversized jacket we love this look from Jami Alix for her day 2 Coachella look!
Sophia Tuxford gave us 3 days of heavenly outfits, but let's take a moment for day 3! The bralet of dreams paired with a pink chrome mini skirt, what's not to love?
Catrine provided us with the ultimate cowgirl look this year with an electric blue cowboy hat. Her baby blue set and wavy ponytail win the perfect dessert girl look of the year!
This look is just absolutely adorable, giving us the ultimate festival vibes. With a corset top, sheer bohemian skirt and cowboy boots, we just can't get enough of how cute this is!
You can't beat an all-leather look for a grunge-inspired festival look! We love the exclamation mark with a pop of colour from her Kurt Gieger bag.
We love Cinza's colourful Day 2 look! With the most delicious top that gives her a real-life mermaid glow, it had to be in our top ten.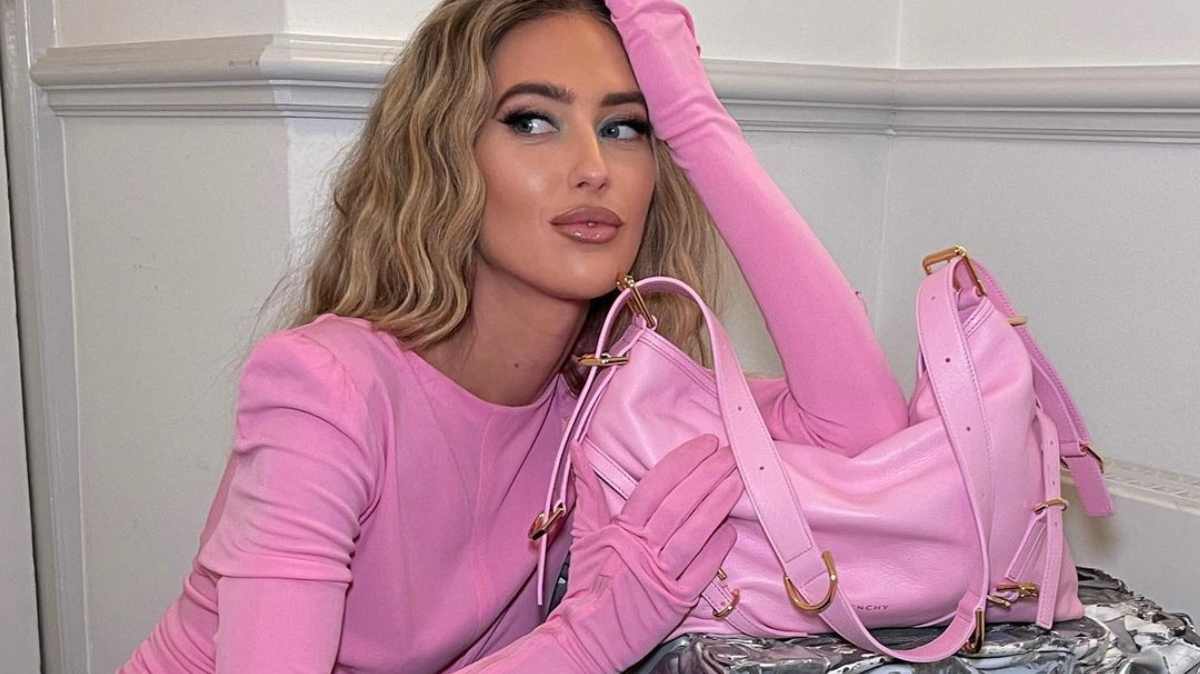 The key trend our office can't get enough off, pastel coloured bags. Find the bags you need this spring to see you through...