We may be getting a little ahead of ourselves, but we're already excited for Hallowe'en. Although it's still over a fortnight away, that's not stopped us from planning our sassy-but-spooky Hallowe'en outfits – with too-ghoul-for-school makeup taking center stage.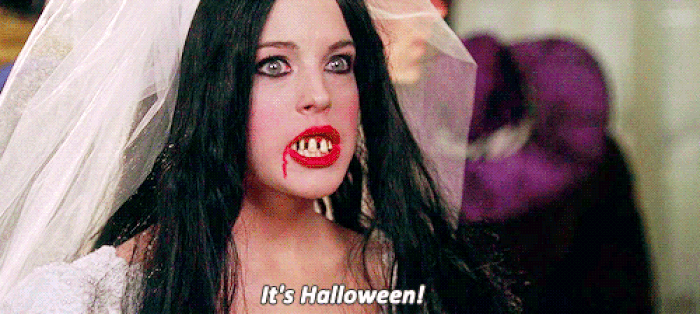 Now that we're a dab hand at contouring and can just about apply false lashes, we're fairly confident we could tackle something a bit more out there to celebrate Hallowe'en. Inspired by some of the hottest makeup artists bossing the 'Gram right now, take a look at some of the looks we're lusting over this spooktacular season…
Melted Barbie | @sashalubeauty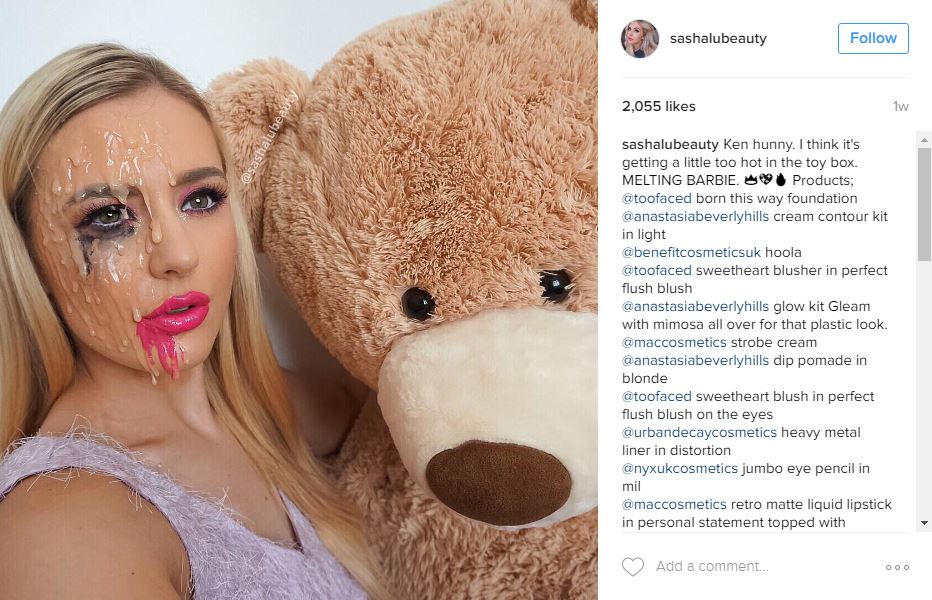 The hottest Hallowe'en trend of the moment has to be the melting face: a half-normal, half-disfigured look which makeup artists are slaying with the help of SFX products – and everyday cosmetics. We spend all summer trying not to rock this look (heat + heavy foundation = not the dream), but this is perfect for a night of trick-or-treating…
Unicorn Glitter | @mykie_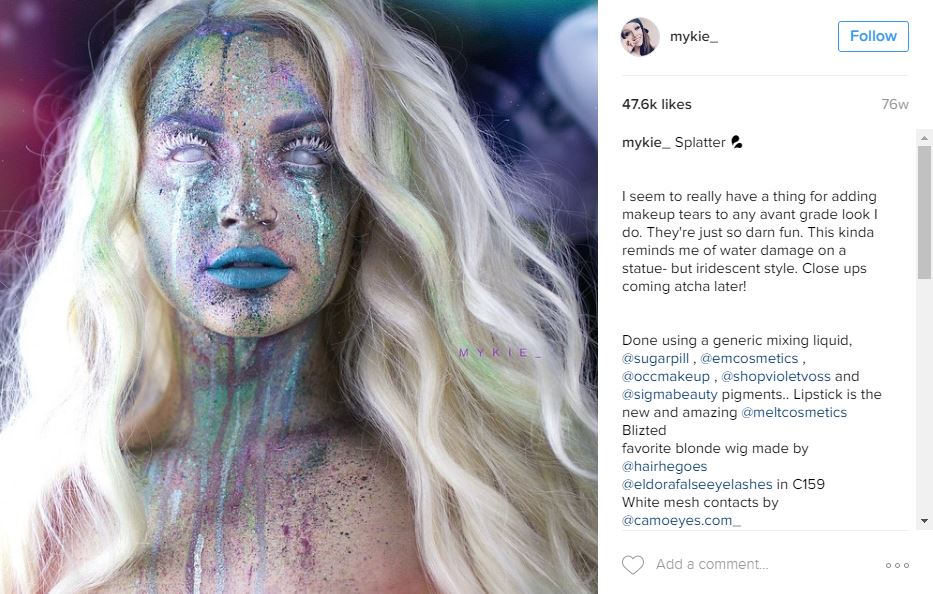 If Hallowe'en isn't an excuse to dress up like the unicorn emoji, we don't know what is. We're loving the blue lippie and iridescent glitter in this look (although imagine the drama when trying to hoover it all out of the carpet), and we're kind of wishing white mascara was an everyday thing. We love.
El Dia De Los Muertos | @eva.lamorte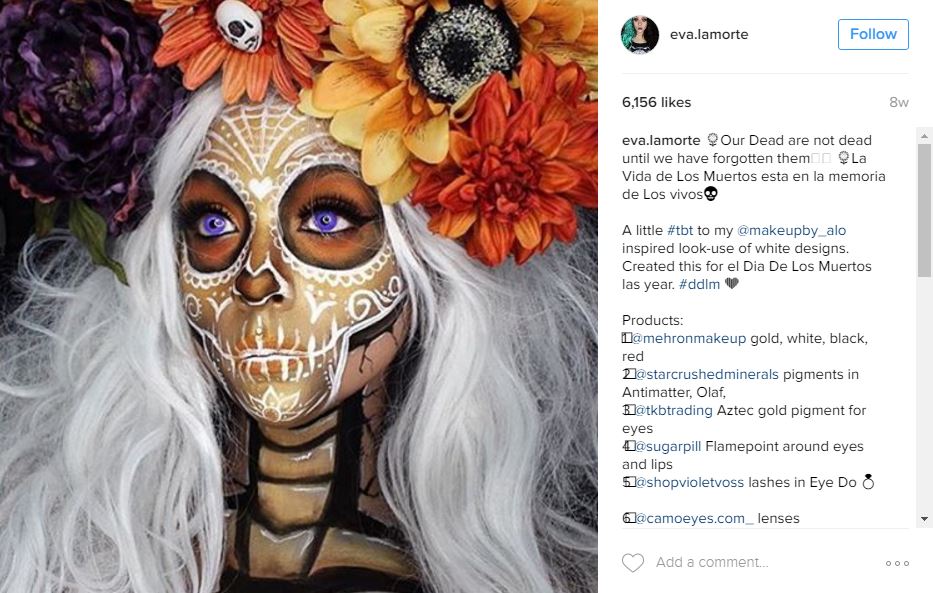 The go-to look for 50% of girls at Hallowe'en – with the other half opting for cute-but-scary animals, à la Gretchen and Karen in Mean Girls – has to be El Dia De Los Muertos, or The Day of the Dead. Flower crowns and gothic designs are the ideal blend of pretty and petrifying – no wonder this look is super popular on fright night…
Reptile Vibes | @daianakir
If you want something a little more in your face, think outside the box and opt for some intense reptile vibes this season. We're not talking hanging out with snakes – we're thinking of this amazing lizard inspired look, complete with forked tongue and lime-green contact lenses.
Feeling inspired, and ready for Hallowe'en? These drop-dead gorgeous accessories are a must…