In this week's guest post, blogger Abigail from Blush & Noise talks us through the British Style Collective held in Liverpool last week – and more importantly, how she wore the Aspinal of London Soho Pouch from MyBag.  
Last weekend I got myself dolled up for a weekend at the British Style Collective in Liverpool; a fashion city-wide takeover, involving designer fashion shows, industry talks and a whole load of shopping. I thought it was necessary for me to whip out my best clothing pieces and make Liverpool my catwalk for the weekend. Here's what I wore during the weekend, featuring my BEAUTIFUL new MyBag addition, the gorgeous Aspinal of London Soho Clutch in zebra print.
DAY ONE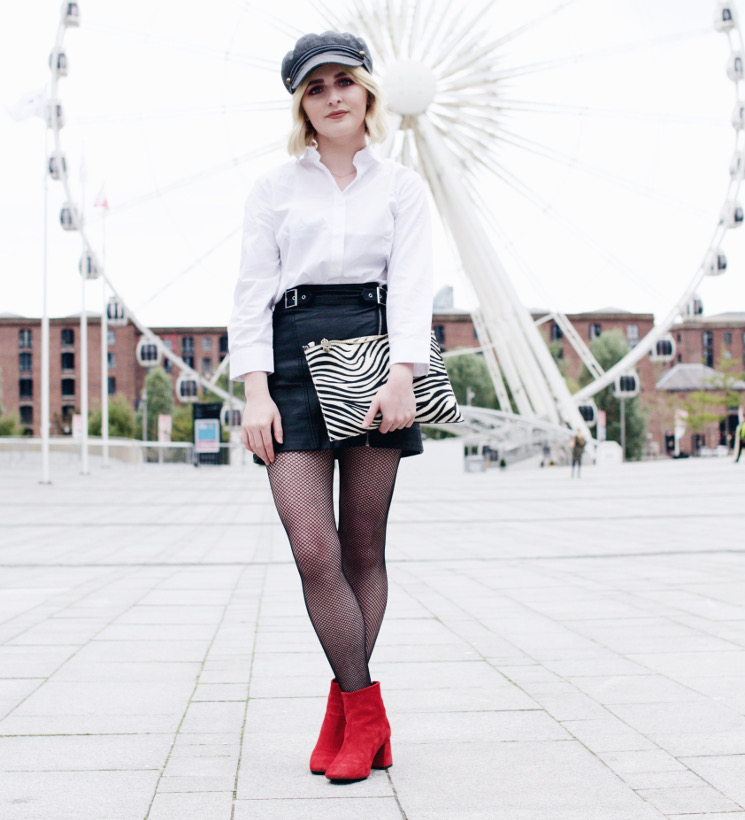 For my first look I wanted to keep it quite simple, just so I could let the bag do the talking. I went for monochromatic colours with the details and the fun coming from the bag and a pop of colour with the red ankle boots.
I'm a massive lover of 1960s style and I feel like this look really captures that vibe. However, it mixes with modern textures such as leather to make the outfit more wearable for day-to-day! Usually I'm a woman of colour and feel most confident when I'm wearing a pop of it, so these suede boots bring me back to my comfort zone.
Animal print is another huge love of mine. I think zebra print especially adds such a simple detail to an outfit, it's not too in your face, and with the pony hair texture of the bag, it adds another point of interest to the look. It's all about the details after all.