Social media is a wonderful thing: it's safe to say that we're avid Snapchatters, Instagrammers (psst – follow us here!) and Pinterest Pinners here at MyBag. We think we're pretty much experts when it comes to Instagram: we're queens of the hashtag, flatlay geniuses and know exactly which filters to use. That is, until we were usurped by a selfie-taking pooch and perpetually-dribbling pussycat…
Prepare yourselves for a barrage of cuteness:  we take a look at some Instagram pets which are utterly #slaying the social media scene. We bet the 11 likes on the picture of your avocado yesterday feels bittersweet now…
Choupette Lagerfeld | @choupettesdiary (85.9k followers)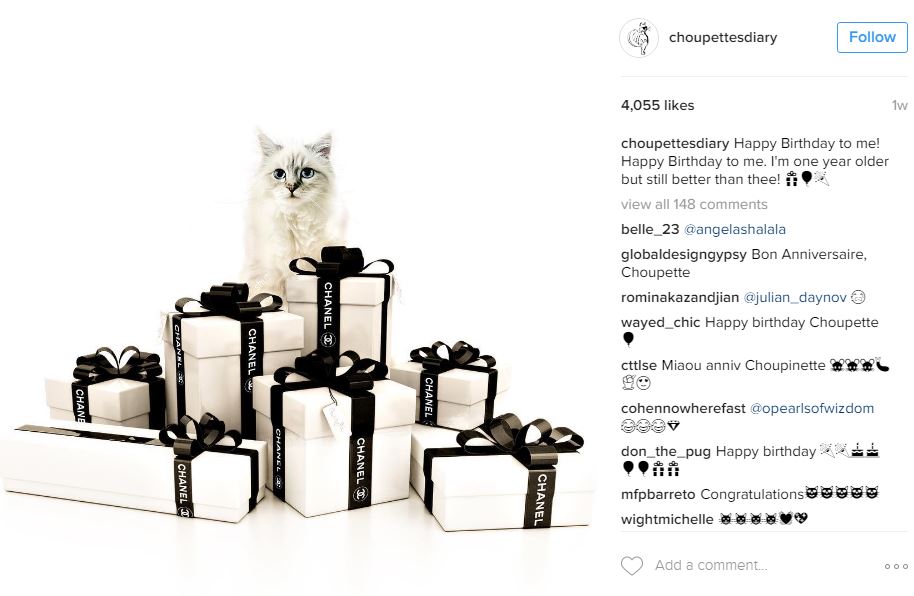 Choupette Lagerfeld is the snow-white sidekick of fabulous fashion designer Karl Lagerfeld, and boasts an impressive 85 thousand followers on her eponymous Instagram account. If there was ever a Rich Cats of Instagram spin-off, we're certain Choupette would be the Blair Waldorf of the group: she's got her own team of maids, has a taste for fine wines and is (probably) besties with Anna Wintour.
Digby and Aloysius Van Winkle | @digbyvanwinkle (287k followers)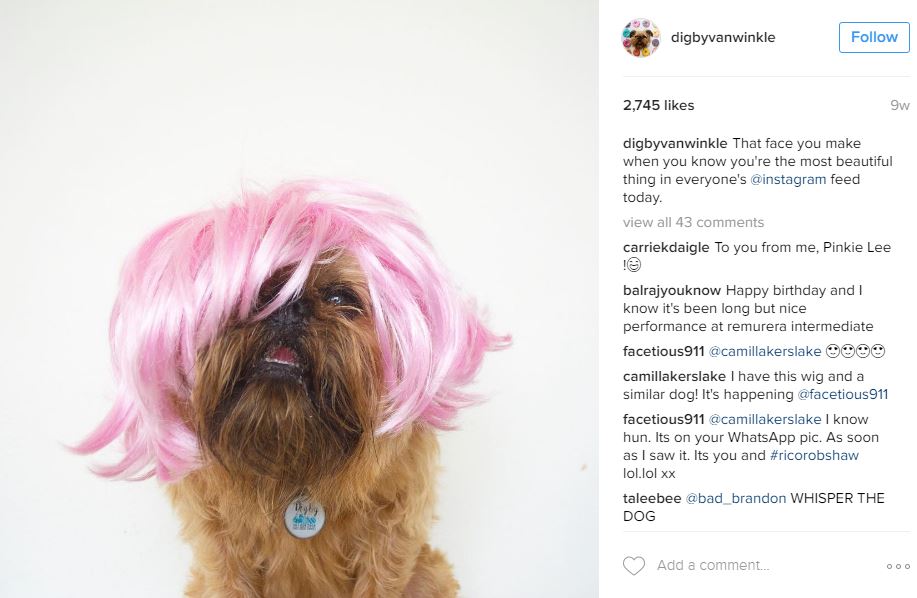 Accumulating an average of 3000 likes per photo, Digby and Aloysius are utterly adorable – in a sort of tongues-out, Chewbacca-esque kind of way. Digby (the Chewie lookalike) and Aloysius (the black fuzz-ball) are often in playing dress-up, taking a nap in their onesies or just hanging out. Which, frankly, sounds a great way to spend the afternoon.
Pudge The Cat | @pudgethecat (622k followers)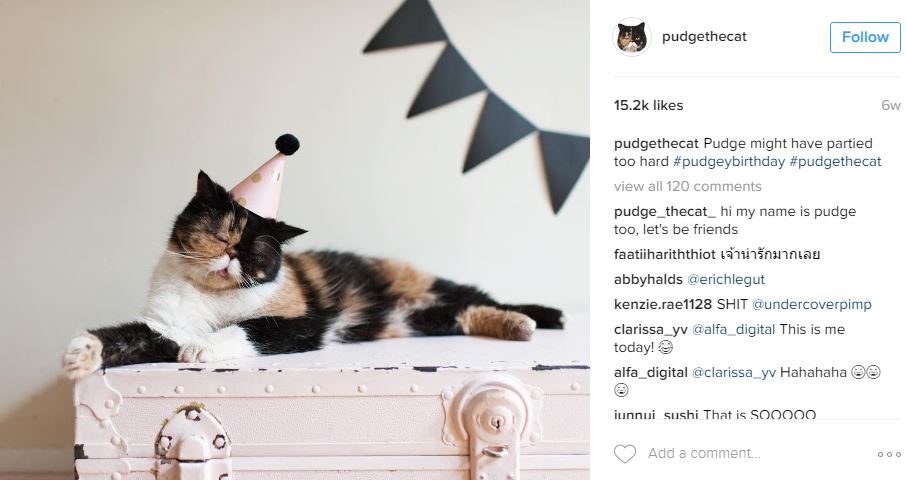 Pudge the cat recently attended a film premiere. She has been photographed for Lucky magazine dressed head-to-tail in Moschino jewellery. Pudge's fans queue to meet her and take purr-fect selfies, and a recent photograph of Pudge on a windowsill amassed 14,000 likes. Feeling inadequate yet?
Dada | @dog_dada (164k followers)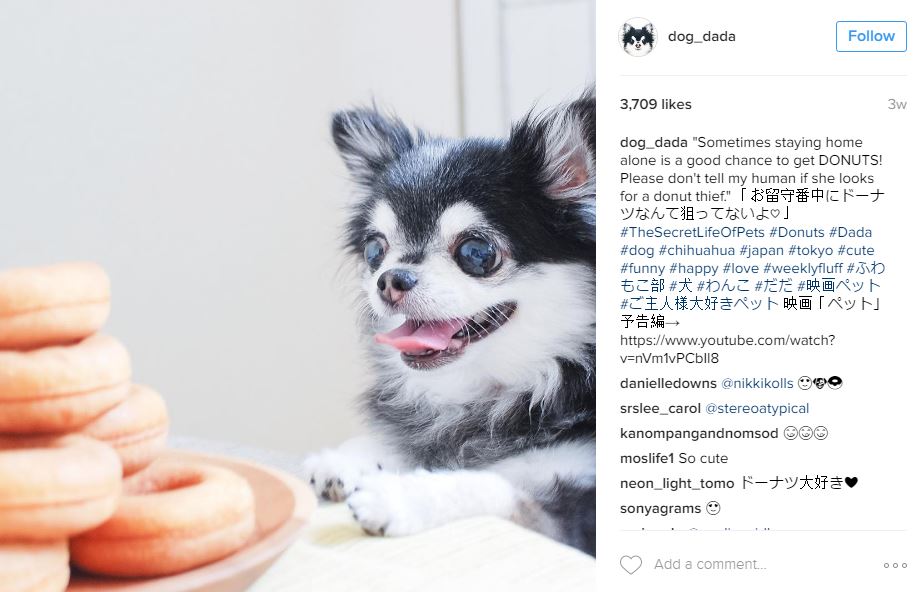 Black and white Japanese Chihuahua Dada recently walked the red carpet at The Secret Lives of Pets film premiere, and has a plethora of celebrity fans. Other claims to fame include being featured in the Animals of Instagram official calendar and being a taste-tester for Bark Box dog treats…
Grumpy Cat | @realgrumpycat (1.7m followers)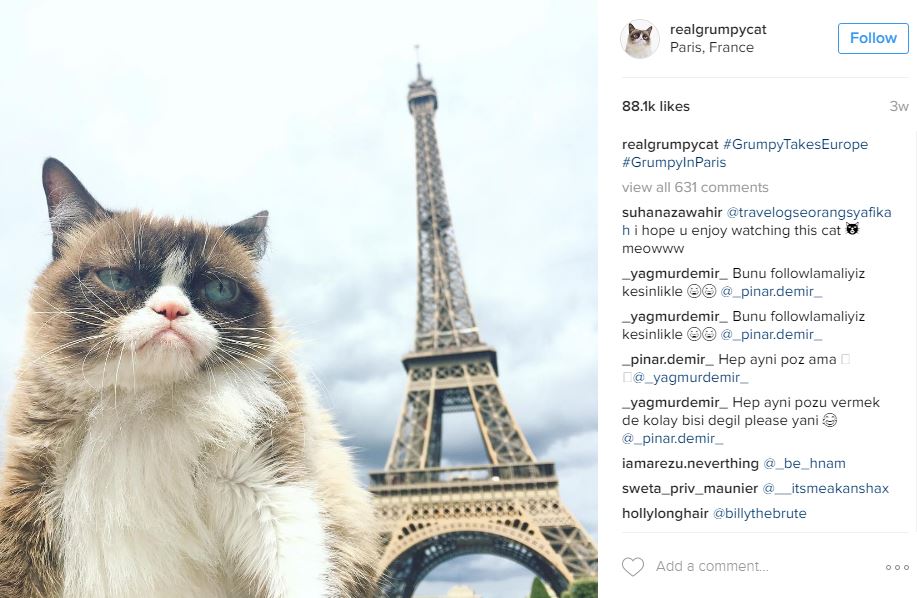 We're fairly certain that Grumpy Cat is our spirit animal – just a few million followers better off than us. Grumpy Cat – or 'Tardar Sauce' to her family – shot to fame in 2012 after her miserable little frown went viral, and now is one of the most famous feline faces around: you can buy Grumpy Cat merchandise, she's appeared in numerous films and is having a waxwork created to immortalise her scowl forever.
Lil Bub | @iamlilbub (1.3m followers)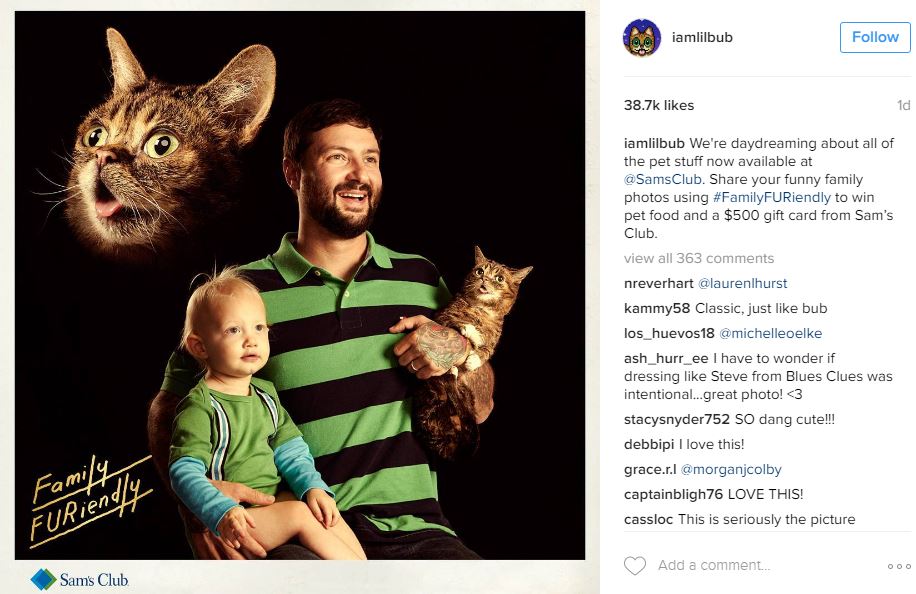 Published author. Talk show host. Movie star. Philanthropist. Lil Bub has achieved more in her short life than many could in decades – not that we're envious of a cat, of course…
Images courtesy of Instagram.