Don't have an invite? Fake it till you make it this LFW. While the fashion elite race from show to show, there's plenty of ways to get involved in the action. Whether you splash the cash on a ticket for one of the public catwalks or simply stand around Somerset House taking in the street style, fashion week is far more of an experience than sitting at a show. Another way to get involved? On your Instagram. Celebrate your personal style with some outfit pics, hashtagged #lfw to get involved in the online buzz. We'll definitely be snapping our looks all weekend. But some thought should be put into the matter of a background if you want to compete with the fashion crowd for those likes. From our research, here are our top picks for the most instagrammable places for snapping outfit photos.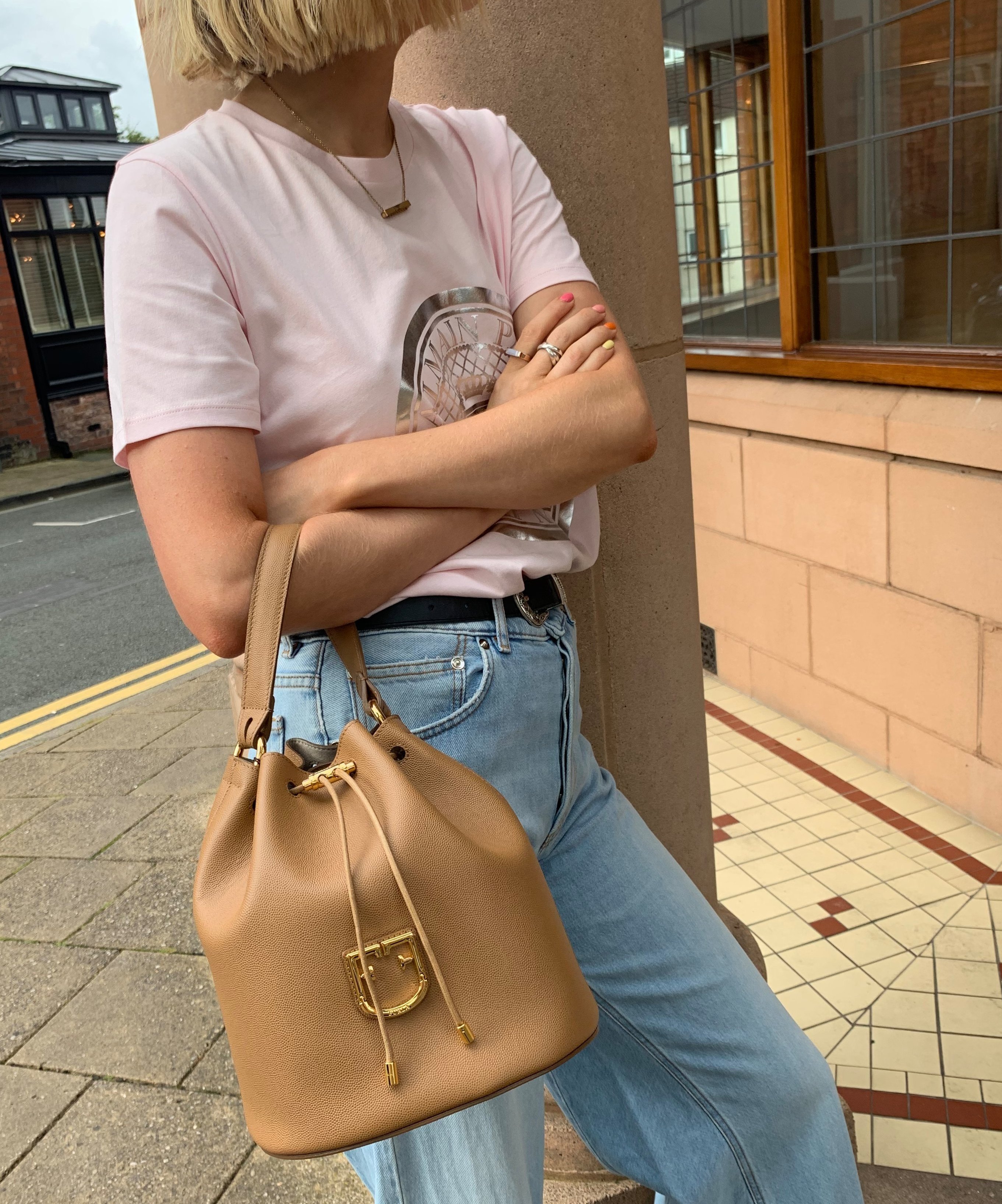 #1 Barbican
A whole host of culture under one roof, and a whole host of instagrammable backdrops to go along with it. Whether your feed favours minimalism or luxurious maximalism, the Barbican has everything, making it a firm favourite on our list of instagrammable places. If you're lucky, the conservatory will be open. Hosting over 2000 species of plants, this is a great location for an outfit picture with a leafy background, perfectly contrasting an all-black look. But if not, don't sweat. The Martini bar on floor one is a perfect mix of modern quirky elements with art deco detailing. Built to compliment a 007 exhibition in 2012, the martini bar overlooks the courtyard and serves up a whole host of classic cocktails with a side of art. 
For a plainer shot, simply go outside. The brutalist architecture and abundance of concrete have got you sorted.
Silk St, EC2Y 8DS
Closest station: Barbican
#2 Bankside
While the crowds may flock to Southbank for snaps by the Royal Festival Hall and buzzing Southbank Centre, wander round a little further to Bankside. Directly across the bridge from St Paul's Cathedral and only a 25 minute stroll from Somerset House, allowing you to take in the sights and atmosphere of the riverside, Bankside is a culture-packed stretch of instagrammable places, offering loads of photo opportunities. For a gram with an extra pinch of culture, the white-washed Shakespeare's Globe makes a perfect backdrop. Take a peak into the courtyard for an outfit picture lit up with draped fairy lights and bright posters. Or for a piece of the literary culture without the crowded background, wander further round the corner to find the bright Shakespeare mural tucked under the railway arch in a corner that always has a new piece of art to snap.
For a pit stop that is sure to provide feed worthy scenes and food to match, head to the iconic Borough Market, tucked away just off the bankside round the corner from The Globe. Providing some nostalgia for your feed, Borough Market has all the charm of an old school food market but with traders that will blow your hometown fruit stall out of the water. Fuel up on handmade pasta, classic fish and chips and Iraqi street food while snapping an outfit picture beside the flower stand.
8 Southwark Street, SE1 1TL
Closest station: London Bridge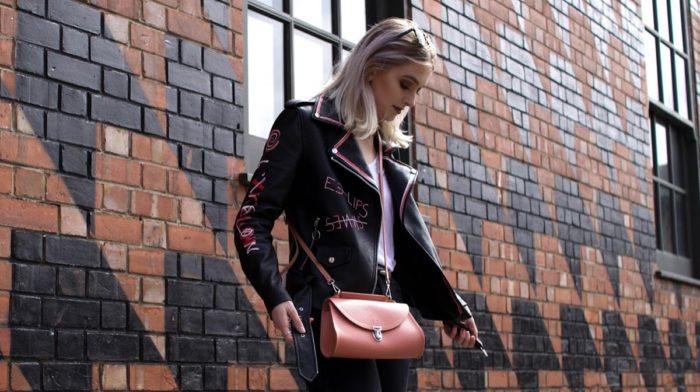 MyBag has put together a brief overview of how to become an Instagram style influencer and how you can achieve those effortless and stylish images...
#3 Tate Modern
On the same stretch sits one of the most iconic London locations and a firm favourite for the fashion and arts crowd. If the weather isn't your friend, head inside to the Tate Modern, a former power station turned national gallery. Maintaining all the minimalist, brutalist glory of its former function, the gallery is a perfect location for outfit pictures set against crisp white walls or simple concrete and stone colours. The huge Turbine Hall, complete with over 500 glass panes, has the perfect lighting for capturing natural light pictures while hiding from the wind or the rain. Currently housing a 13-metre tall fountain inspired by the Victoria Memorial in front of Buckingham Palace, you can get an outfit pic that combines classic art, minimalism and modern fits; not an opportunity to miss.
Or for a snap with a view, head upstairs to the bar for a glamourous shot, glass in hand with St Paul's and the London landscape in the background.
Bankside, SE1 9TG
Closest station: Southwark
#4 Frank's Cafe / Bold Tendencies
Wanting something simple yet powerful? How about an all-pink stairwell? That's exactly what you'll find at Frank's Cafe in Bold Tendencies.
Over in Peckham, snap some pics on your way up to one of the most well-loved and definitely the most instagrammable rooftop bar in the city. The rooftop spaces at Peckham's multi-storey car park now house a not-for-profit organisation that produces art shows and live events. Serving brunch and drinks, Frank's Cafe is a perfect Saturday pitstop to get regain some energy while taking some fresh pictures. 
7th-10th Floor Multi Storey Car Park, 95A Rye Ln, SE15 4ST
Closest station: Peckham Rye
#5 God's Own Junkyard
If your schedule allows, escape the centre for some fresh air and fresh instagrammable places that won't be crowded by the masses. The best treasures are harder to find, so hope on a train and head out to Walthamstow in search of a sensory overload. Previously used in Vogue shoots, God's Own Junkyard is a dreamland full to the brim of all the neon signs and art you wish you had in your home. Good luck walking away from here without an unhealthy need for your own glowing sign after wandering around this warehouse full of aesthetic goals. Snap a unique outfit pic in amongst it all for bold lighting that's sure to capture the attention of your followers.
Unit 12 Ravenswood Ind Estate, Shernhall Street, E17 9HQ
Closest station: Wood Street or Walthamstow Central
FOLLOW US ON INSTAGRAM TO SEE OUR LFW SNAPS>>>