The addition of jewellery can really take your outfit from a nine to a perfect ten. An easy way to give your look a feminine edge and make your outfit that little bit more chic and interesting. Adding some essential Scandi style to our jewellery collection is Anni Lu, offering us a beautiful selection of delicate hand made earrings, bracelets and necklaces to enhance our everyday look. To give us some styling inspiration we teamed up with Clara De La Cour from Anni Lu who talks us through how she wears the new season collection.
"I really like how our jewellry can spice up every kind of outfit. Our pieces fit every occasion from your beach look and evening look to an everyday look. I have styled 4 different looks with my favourite pieces from our new collection Cloudy Bay."
#1 Golden earring fun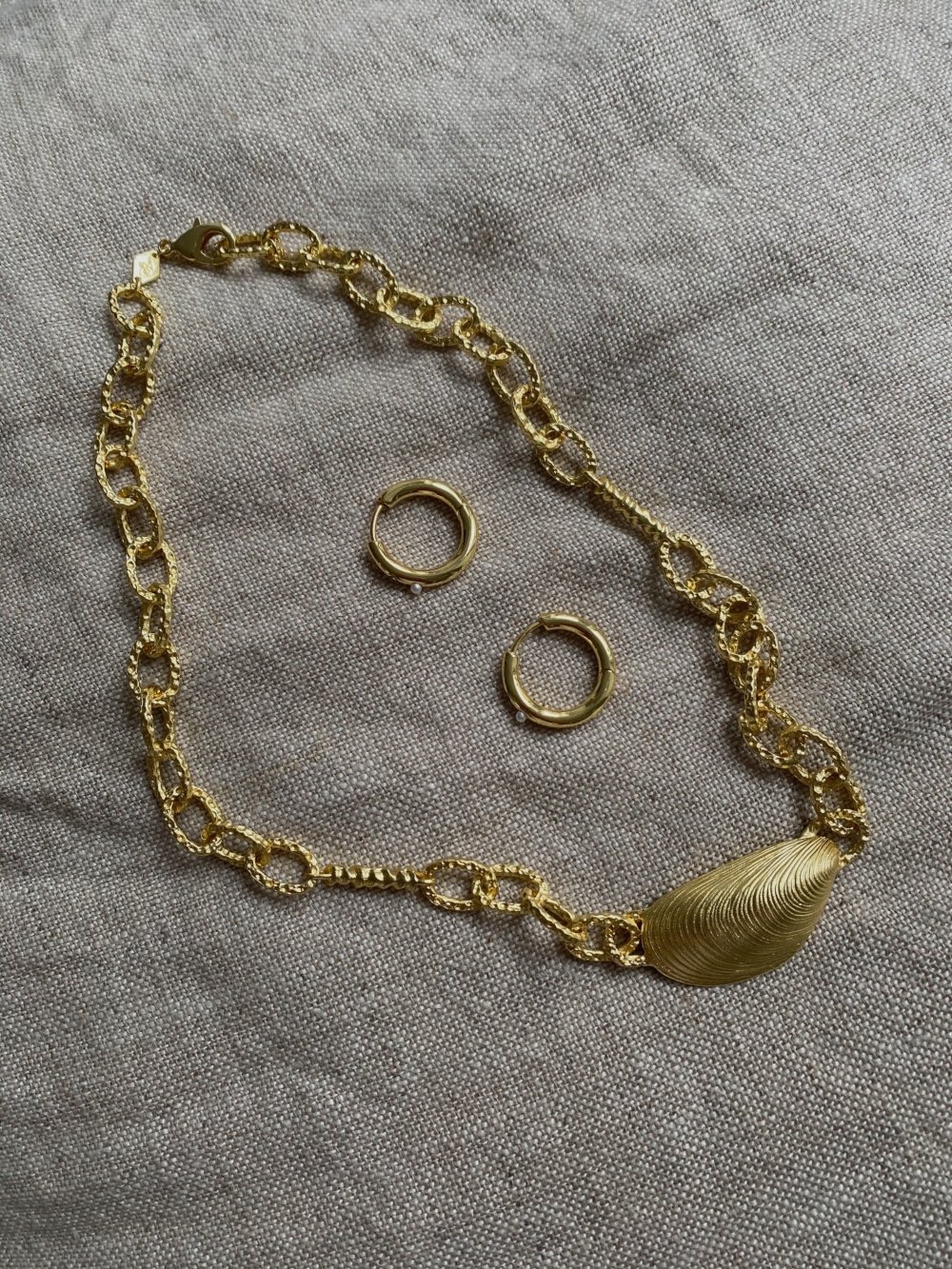 This necklace can make every outfit fun and playful which is something I really like to do with my style.